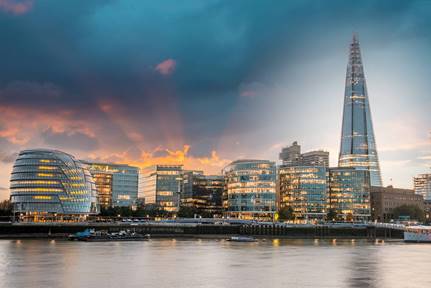 02 August 2017 | Updated 01 January 1970
Service Works Group (SWG), the international provider of facilities, property and workplace management software, has been acquired by Addnode Group, a European supplier of software and services for design, construction and product data information to over 600,000 engineers and administrators.
SWG will continue to design, develop and support its FM software QFM. The move will strengthen SWG's core services, allowing the company to expand its product offering and continue to meet the changing demands of the FM industry.
Addnode Group's Design Management division has a strong service and FM software offering in the Nordic countries under the brand Symetri. SWG and Symetri will work together on a global basis.
Gary Watkins, CEO of SWG said: "We will be able to deliver a broader technology and service platform. Together with Symetri we will be able to provide a more extensive and compelling offering."
Rolf Kjærnsli, President of Addnode Group Design Management added: "With the acquisition of SWG we are now expanding into new geographies as well as strengthening our FM product portfolio. As a result, we will be able to jointly deliver a more extensive portfolio of solutions to our customers in both the Nordic countries, where we have a significant position, as well as in the UK and other markets, such as Australia and Canada, where SWG has a strong presence."
Lucas, a retained client of Meta Corporate Finance, has secured £880,000 in a refinancing exercise with HSBC. This will enable Lucas to invest in the business.
Meta Corporate Finance and Lucas have a history dating back 7 years when Danny Lucas, Executive Chairman and Managing Director approached Meta to assist with an MBO of the business. Meta have continued to be involved with Lucas in a business strategy role. Meta has also assisted Lucas with the recruitment of a Financial Director, Sean Rowbotham, one of Meta's Associates, who has been fundamental in securing the refinancing with HSBC.
Lucas recently won the Construction News Awards Specialist Contractor of the Year (turnover under £100m) and the Business Commitment to the Environment award at this year's KEiBA Awards.
Danny Lucas said: "This refinancing exercise allows Lucas to continue to invest in the business. Meta are always willing to help and have assisted Lucas with many different aspects since our initial MBO, including commercial development opportunities."
Alan Hopkins, HSBC's Area Director in Kent, said: "We are pleased to have supported Lucas with an £880,000 finance package to enable further investment in the business and continue its development and growth. Lucas is an ambitious company that has been recognised with a number of impressive industry awards, we look forward to seeing what more they can do in the future."
Brian Weare, HSBC's Regional Director for the South East region, said: "The launch of our £10bn SME fund with £200m allocated specifically to Kent reaffirms our commitment to support the growth of Kent SMEs of all sizes, from start-ups to established businesses. We have so many ambitious businesses in our region who are keen to grow locally, nationally and internationally. This fund is all about helping those businesses make investments that will enable them to achieve their goals while stimulating our local economy and creating jobs."
Picture: The Lucas Fit Out division did The Shard
Article written by Brian Shillibeer | Published 02 August 2017
Share
---
---