Here Comes the Sun - Everything Should be Alright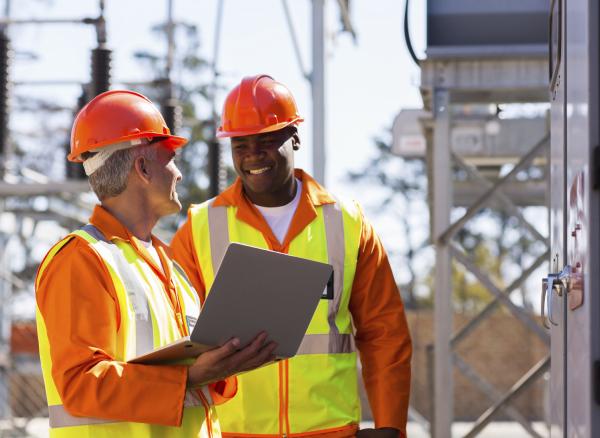 12 August 2016 | Updated 01 January 1970
Many outdoor workers are not sufficiently protected against harmful exposure to the sun writes Paul Jakeway who says educating your workforce on UV protection is important.
We all know that prolonged exposure to the sun can have harmful consequences - and we all know that there are simple ways of protection. That is why few people would go on a summer holiday without sun cream or spend hours and hours in the sun without protective clothing.
Yet, when it comes to the workplace, the same care and attention does not seem to exist. In fact, figures show that workers who are heavily exposed to the sun tend to neglect UV protection – often to a worrying degree. In the construction sector, for instance – where workers can spend up to seven hours a day outside – only 59 per cent regularly apply sun cream, according to an estimate by the IOSH No Time To Lose Solar Campaign.
The health risk is considerable. Unprotected exposure to the sun does not only cause sun burn and skin damage, it can ultimately lead to skin cancer. It is estimated that over 80 per cent of skin cancer cases are caused by overexposure to the sun. Naturally, outdoor workers run a much higher than average risk. IOSH estimates that every year, 1,700 people develop skin cancer from sun exposure at work. That is the equivalent of five people a day.
It would be easy to blame the neglect on employees – but that is only half the story. Employers have a Duty of Care to protect their employees from hazards in the workplace, and according to guidelines from the Health & Safety Executive, UV radiation should be considered an occupational hazard for people who work outdoors.
All too often, however, employers do not live up to this responsibility. In a study IOSH conducted in conjunction with the University of Nottingham, 70 per cent of employees said they had never received any training on the risks of working in the sun.
What can be done to improve this situation?
To raise UV awareness in the workplace, education is absolutely crucial. What are the risks of neglecting UV protection? What measures are there? Regularly applying sun cream, wearing protective clothing, taking breaks in the shade – all these have a role to play.
Regular presentations or staff meetings can help to turn UV protection into an ongoing conversation between employers and employees, while posters or freely available leaflets are a good way to raise awareness on a day-to-day level. Organisations such as the skin cancer charity Skcin have dedicated schemes to assist companies in their efforts.
According to IOSH, 90 per cent of skin cancers could be prevented if exposure to UV rays were controlled. This alone should encourage companies to take UV education and training seriously.
But costs are another aspect to keep in mind. As the HSE points out, employees affected by skin cancer can be an enormous burden for employers, who could be left with sickness, absence, recruitment, training and compensation expenses. The effort and money employers need to put into the establishment of a UV education and training programme are minimal – compared to what both employers and employees would gain.
Using the help and guidance provided by organisations dedicated to the issue, companies can take confident steps towards the ultimate aim - making UV protection in the workplace as natural as putting on sun cream before heading to the beach on your summer holiday.
By Paul Jakeway of skin care expert Deb
Article written by Paul Jakeway | Published 12 August 2016
Share
---
---