Promotional Article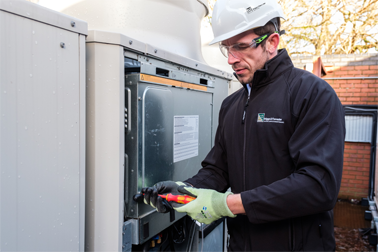 The company known as Combined Energy Solutions has renamed to Briggs & Forrester Building Services Maintenance.
Since 2002, Combined Energy Solutions, a Briggs & Forrester Group company, has established a name as a mobile maintenance provider in the building services market offering a national service across regional offices supported by a central management hub. The company had seen 27% growth over the past three years.
BSM
In order to strengthen the company's operations and provide greater clarity for clients, the renaming to Briggs & Forrester Building Services Maintenance (BSM) ensures that the full spectrum of services offered by the Group is better represented.
MD Keith Farrimond said: "When we first commenced trading we were an energy solutions business delivering building services maintenance, HVAC projects, BMS projects and had a fleet of CHPs. Over the years the strategy has shifted more towards building services maintenance. We have therefore concluded that time has come to rebrand.
"Alongside this we will align ourselves closely to our parent company in order to benefit from the strong engineering heritage of the wider Briggs and Forrester Group."

More growth
Farrimond continued: "Driving forward, there is a clear direction for expansion and growth, with an aspiration to grow current turnover to £24 million by the end of 2021 and extend the company's geographical coverage, increasing our presence as a national provider."

Briggs & Forrester Building Services Maintenance
Briggs & Forrester Building Services Maintenance provide a wide range of technical facilities and HVAC maintenance services including heating, air conditioning, electrical, mechanical and building energy management systems. Farrimond added: "Our strength lies in the breadth of our experience and depth of knowledge. Above all it is the quality of our people that sets us apart from our competitors.
"We (and include myself in this) are a team of long serving, highly skilled, highly motivated and customer focused individuals who operate a client-first philosophy."
Picture: Briggs & Forrester Building Services Maintenance is a division of the Briggs & Forrester Group, a privately owned company that undertakes the design, installation, commissioning and maintenance of building services installations encompassing all aspects of M&E and public health engineering.