Sponsored Article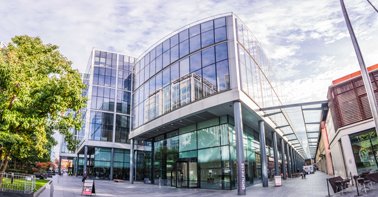 Jaguar Building Services has been awarded a new two-year agreement to provide mechanical, electrical and building fabric maintenance services at One Bishops Square.
Located in the heart of Spitalfields, this 825,000sq.ft property is home to an international law firm and houses over 2,500 members of staff. The building includes an international business centre, three atriums and a variety of fitness facilities.
Headed by Sally Burton, Jaguar will conduct a comprehensive mobilisation of the contract and the company's Technical Services Team, led by Tony Jackaman, will perform a complete engineering operational review and a CIBSE TM22 Energy Assessment.
Managing Director, Paul Roberts said: "What an exciting start to 2019! One Bishops Square presents us with a wonderful opportunity to further strengthen our reputation as leaders within the Central London building services maintenance market."
The agreement will commence 1st February 2019, and will be led by a team in excess of 25 dedicated engineers.
Picture: One Bishops Square.
---
Lloyd's of London
Jaguar Building Services also recently secured a three year critical hard services contract at the iconic 1986 Lloyd's of London building.
Lloyd's is the world's leading insurance market providing specialist insurance services to businesses in over 200 countries.
Jaguar will be responsible for the Lloyd's building in One Lime Street and a further two associated properties across Lloyd's London and South-East portfolio.
Steve Jackaman, Operations Director at Jaguar said: "Jaguar are excited to be working with Lloyd's who share our passion for quality and customer service. We look forward to working with the Lloyds team to deliver a best in class hard services solution."
Picture: The iconic 1986 Lloyd's of London building.