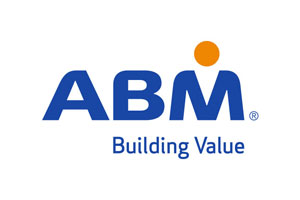 Victoria Crown For ABM

January 25 saw ABM confirm a contract win with Belfast's largest shopping centre, Victoria Square.
Worth over £1 million for the growing Northern Irish part of ABM's business, the three-year contract will see the company supply the site with more than 50 members of staff covering security, cleaning, customer services and environmental.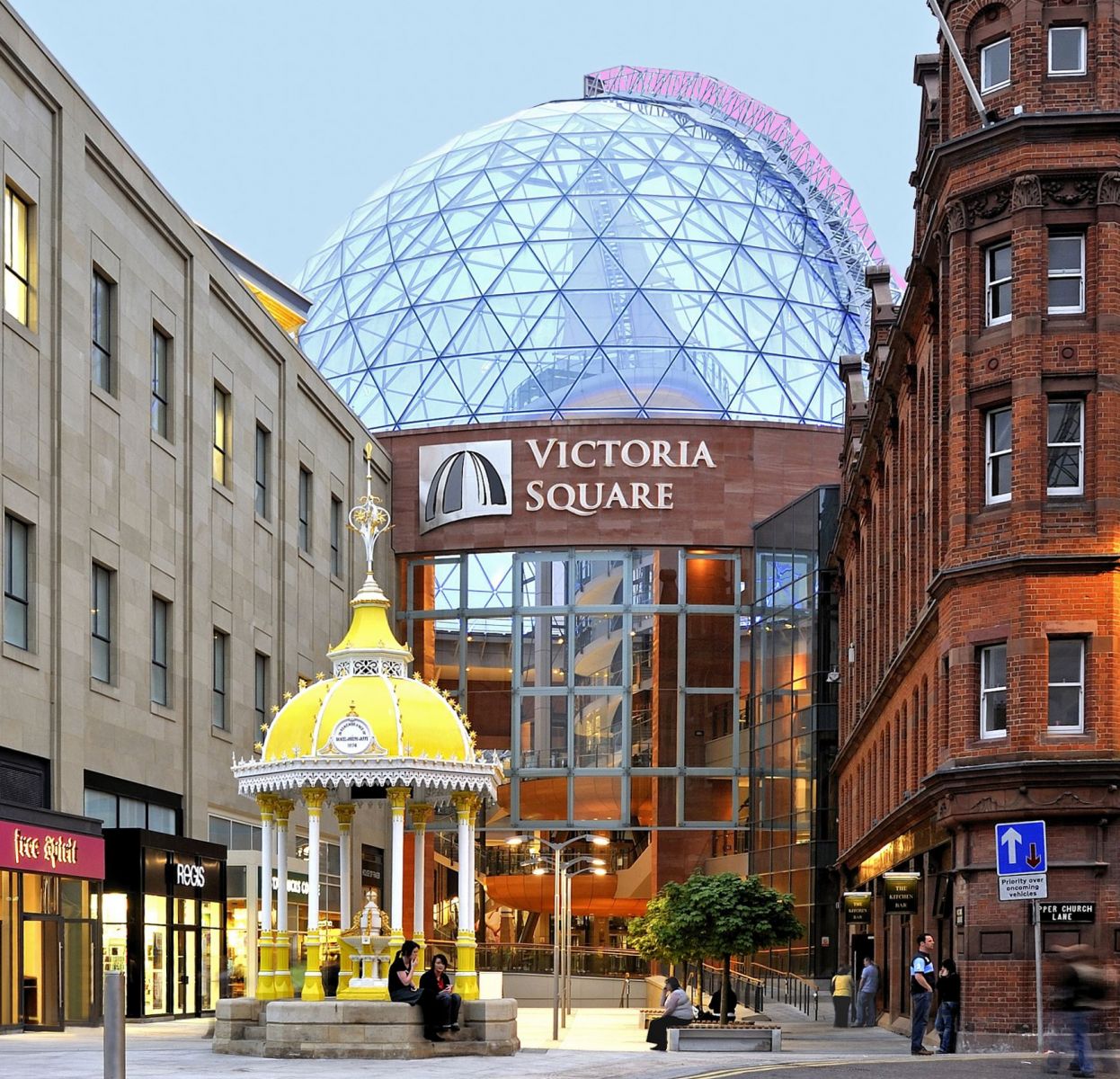 Tour guides
One of the roles will see ABM staff acting as a 'tour guide'; positioned in Victoria Square's glass dome which boasts 360-degree views across Belfast. Staff will be responsible for informing tourists about the city's major landmarks and rich history. This is especially significant this year which sees the shopping centre celebrate its 10-year anniversary.
Kyle Russell, Regional Manager – Ireland at ABM, said: "Everyone at ABM is chuffed to be working with Victoria Square, which is without doubt Northern Ireland's best-known and most exclusive shopping centres. Having grown up in Belfast, I personally remember it being built and evolving into what it is today - an iconic part of the city's landscape.
"ABM continues to establish itself in the area and Victoria Square is a fantastic addition to the company's retail portfolio. It's also a key account win, which our team has secured just three months after being appointed to manage the cleaning and security operations at another of Northern Ireland's leading retail complexes, Bloomfield Shopping Centre."
Victoria Square houses over 70 international and local brands, restaurants and a cinema complex and is regarded to be a premium commercial, residential and leisure development, which took over six years to construct. Covering approximately 800,000sq.ft and costing £400m, it is the biggest and one of the most expensive property developments ever undertaken in Northern Ireland.
---
The Museum Of London Has Awarded ABM UK A Four Year Contract At Its London Wall, Docklands And Hackney Sites


The total contract value is £2.4 million over the term, with the option for both parties to extend the contract for a further two years. ABM UK will supply the Museum of London's three locations with seven staff members, who will provide planned preventative maintenance and reactive works, with a specific focus on mechanical, technical, plumbing and building fabric maintenance.
ABM will also provide the Museum with an energy manager, who will be based on site at the three locations for two days per week. The energy manager's role will be to ensure that the three properties' energy usage remains as efficient as possible to maximise operating cost savings.
ABM will support the Museum of London's education of young talent through apprenticeship placements throughout the contract term including a a part-time apprentice working alongside the energy manager.
Andy Donnell, group managing director of ABM UK, said: "ABM UK is exceptionally proud to be working with the Museum of London, which is one of the capital's major tourist attractions. It's imperative that the Museum of London is continually in optimum operating condition – ABM UK has the necessary technical, mechanical and energy efficiency expertise to ensure that visitors enjoy the museums in comfortable and well-lit surroundings.
"ABM UK's parent company, ABM was founded in 1902, and we believe that our understanding and appreciation of just how important history is to an organisation will stand us in good stead in supplying the Museum of London with an outstanding service."
Fiona Wilson, project director at the Museum of London, commented: "From the outset, ABM UK demonstrated total understanding and empathy of what it takes for a museum of our heritage to function properly and a requirement that our high standards should never slip. We were particularly impressed by ABM UK's focus on its people, investment in technology and commitment to supporting the museum's strategic objectives.
"We are committed to ensuring our properties remain as energy-efficient as possible. We are confident that ABM UK's team will employ the company's advanced know-how to ensure our three buildings are as green as they can be."
ABM UK has extensive experience working with heritage sites. The global FM service provider counts the London Transport Museum in Covent Garden, the River & Rowing Museum in Henley-on-Thames and the Honourable Society of Middle Temple, as existing clients.
---
ABM UK Strengthens Its Scottish Portfolio Following Livingston Contract Win



ABM UK has been awarded a three-year contract to provide The Centre, Livingston (which is managed by global real estate services provider, Savills) with a range of facilities management services with specialist staff covering cleaning, security, customer services, and management.
ABM UK already supplies facilities management services at 36 Savills-managed properties, including: Eden Shopping Centre in High Wycombe, Buckinghamshire; The Liberty Shopping Centre in Romford, East London; and Fosse Shopping Park in Leicester.
Jenna Pollock, commercial manager, Scotland for ABM UK, said: "Everyone at ABM UK is delighted to be working with such an established and prestigious retail centre. Our approach for the contract is based on a strong commitment to further develop and train our on-site team, while focusing on enhancing the customer journey."
The Centre, Livingston's centre director, Patrick Robbertze, said: "ABM UK left us in no doubt that the services they will provide will further improve the positive shopping experience that our customers already benefit from. We are looking forward to establishing a strong working relationship with all of ABM UK's dedicated on-site team."
---
London Living Wage, Diversity and Training at Heart of TfL Plan

Transport for London has awarded a new cleaning contract to ABM UK meaning 2,800 people will be guaranteed the London Living Wage.
ABM has also committed to offer opportunities to those struggling to gain employment and to promote equality and diversity.
The contract includes the cleaning of Tube stations and trains, bus depots, head office buildings and the London Transport Museum.
It is one of six facilities management contracts that have been consolidated from 50 as part of TfL's work to deliver the Mayor's plans to improve public transport whilst reducing day-to-day operating costs and delivering value for money.

London Living Wage
The new contract includes a commitment to pay employees the London Living Wage as well as a reduction in the number of agency workers throughout the lifetime of the contract. This will result in 95 per cent of staff being directly employed by ABM UK.

Equality and Diversity
As part of the procurement process, all of the bidders were required to submit an Equality and Diversity plan and ABM UK will be tracked on the delivery of their plan throughout the contract.
They will create 150 apprenticeship positions, offering people the chance to earn while they learn, and will also provide opportunities to support people who may encounter barriers when trying to gain employment and once they're in the workplace.

Opportunities for hundreds of Londoners
David Wylie, Chief Procurement Officer at TfL, said: "By consolidating TfL contracts we will be operating in the most efficient way and ensuring better value for money. The contract with ABM UK will see our standards of cleanliness on the transport network maintained and enhanced and by creating much needed apprenticeships and supporting our schemes to help those who might otherwise find it hard to get a job, this contract will also open up opportunities for hundreds of Londoners."
Andy Donnell, ABM UK Group Managing Director, said: "As a former apprentice acutely aware of a growing skills gap in the industry, I'm pleased that creating apprenticeships is at the heart of our agreement with TfL. We've committed to creating 150 apprenticeships for new and existing employees throughout the life of the contract."

Visit Us Online And Learn More
---
Share