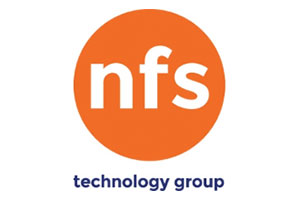 NFS Technology Group is a leader in providing innovative meeting room booking and scheduling software to facilities and real estate professionals around the world.

Our software, business consultancy and implementation services provide vital support for more than 1500 satisfied clients ranging from international law firms and corporates to leading players in the hospitality and leisure sector.
We deliver our solutions through our four key offices in the UK (Head Office), USA, South Africa and Ireland, and working with talented business partners in the Middle East, Far East, Africa and APAC.
And we're delighted to say that more than 60% of our customers have been with us for more than ten years, reassured by our award-winning service and our 24/7 global helpdesk.

Outstanding technology
Our globally-trusted Rendezvous solution streamlines meeting room and space booking, helping organisations transform their workspace.
It drives up the efficiency of meetings, boosts productivity and creates a great visitor experience.
Key features include:
• Seamless integration with Outlook and Exchange
• Superb visitor management
• Wayfinding and digital signage integration
• Real-time measurement of space utilisation

Today's workplace is challenging
The modern workplace is evolving rapidly, thanks to digital technology, the rise of agile and activity-based working and issues created by the wide range of generations now working together.
That presents opportunities and challenges when it comes to utilising space. Facilities professionals are also facing extra challenges because real estate costs have soared.
Your business success depends on having the right tools to make the most of your workspace.

We can help you

Rendezvous provides everything you need to maximise your utilisation in ways that:

• keep staff happy,
• boost productivity and
• create comprehensive management reports that can inform your future workspace decisions.
Sensor technology monitors occupancy of rooms and desks, so flexible workers can see and book the meeting spaces or desks they need in real time - our easy-to-use solutions are suitable for all mobile platforms.
Rendezvous is also sensitive to time zones, so you can effortlessly organise multi-location international meetings, booking video conferencing and all other facilities you need at the same time.
And if no-one turns up? Rendezvous automatically releases the space back into availability. Your workspace need never stand empty again.

Rendezvous can help you.
We've got great ideas for you. Visit our website or call us on 01992 514555.



Visit Us Online And Learn More
---
Share