Latest News


Champions League – PTSG Completes Fire Solutions For Tottenham Hotspur

Premier Technical Services Group PLC (PTSG) has recently completed the installation of a new dry riser at Tottenham Hotspur's training facility.
The new architecturally designed Tottenham Hotspur Training Centre has been built on 77 acres and is located on Hotspur Way, Enfield. It is the home of the Club's First Team and Academy and is recognised as one of the best in Europe. Engineers from PTSG Fire Solutions Ltd. installed 40 metres of high-level feed to serve one outlet valve.
---


PTSG Provides A Better Way For Toyota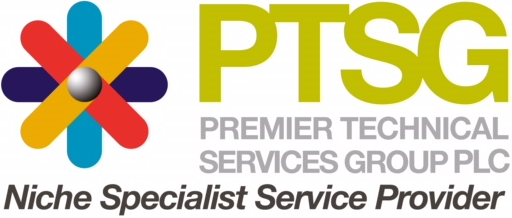 Premier Technical Services Group PLC (PTSG) has won a five-year contract to provide specialist services at Toyota's manufacturing plant in Derbyshire.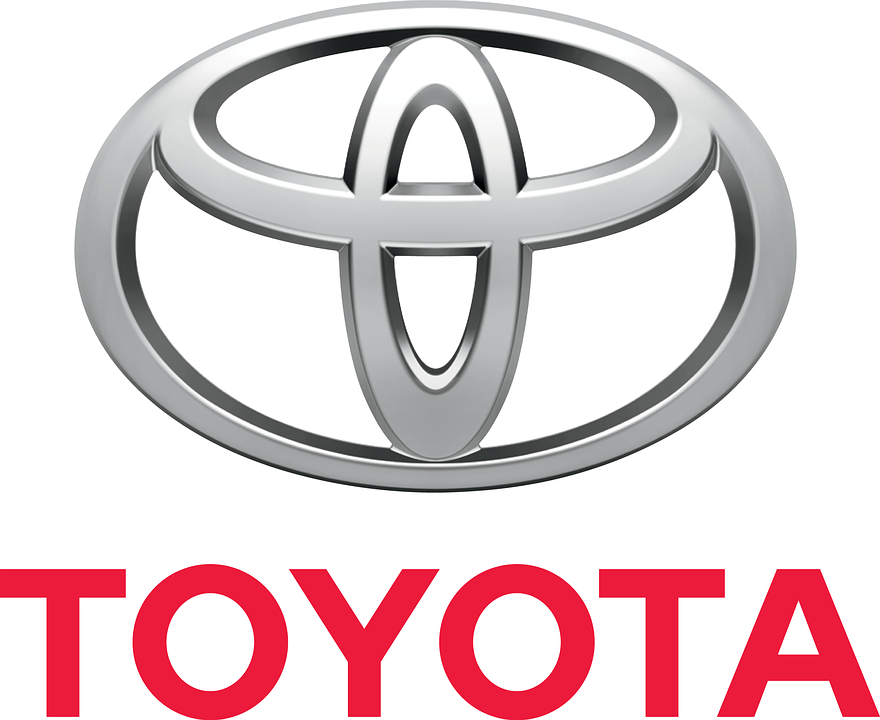 Engineers from the company' Electrical Services team will deliver a bespoke fixed wire inspection and testing programme of works around particular requirements of the Electricity at Work Regulations 1989. This contract is unique as it draws on the capabilities of TraQ-it®, the interactive website developed by Guardian – PTSG's electrical compliance specialist, which was acquired in October 2018.
PTSG has provided specialist electrical services for some of the world's leading motoring brands including Jaguar Land Rover.
---


PTSG Specialist Stars In TV Commercial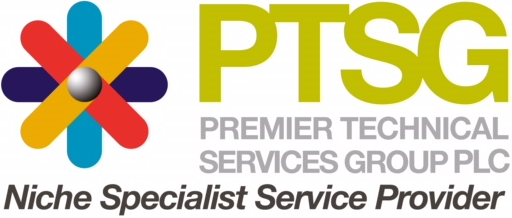 Premier Technical Services Group PLC (PTSG) boasts a staff body of 1,200. With so many specialists from a wide range of fields, the talents within the Group are many and varied; Eleanor Whitfield is a perfect example.
Since the age of 13, Eleanor has been training to become a highly accomplished martial artist. In October 2011 she became a 2nd Dan Black Belt – a combination of kickboxing, Taekwondo, Krav Maga, Muay Thai, Brazilian Jiu Jitsu, Karate and weapons.
Her skills, athleticism and dedication to her discipline won the attention of casting agents, leading to her being hired as the stunt double of the leading female character in the latest in the series of Vanquis TV commercials, which was shot in North Africa.


PTSG to provide protection for spectacular new footbridge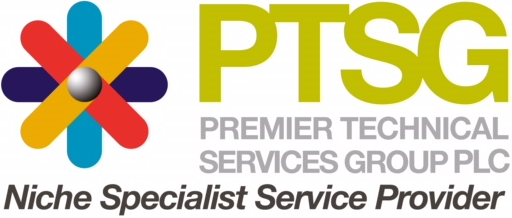 Premier Technical Services Group PLC (PTSG) has been contracted by English Heritage to provide specialist services for its new footbridge reconnecting a divided landscape on the North Cornwall coast.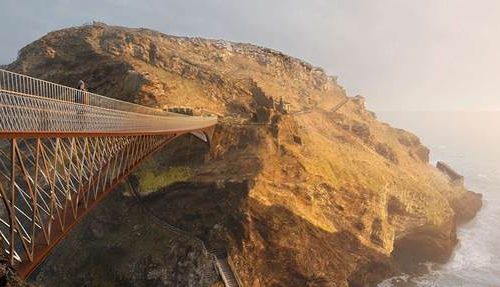 Tintagel Castle is one of Britain's most spectacular historic sites, but the path there is challenging, with over 100 steps. In October 2018, Historic England started work on a footbridge to recreate the historic crossing from the mainland to the headland.
PTSG has been commissioned by client America UK Ltd. to design, supply and install earthing/lightning protection and shows the company's capabilities on structures other than buildings.
---


PTSG to illuminate revamped city square in Birmingham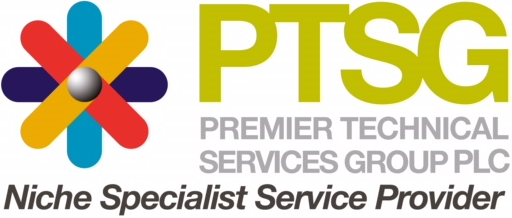 Premier Technical Services Group PLC (PTSG) will be helping to light up Birmingham's prestigious Centenary Square.
It's part of a major multi-million-pound project to transform the popular public square into an attractive and vibrant space for residents and visitors to the city. The work includes water jets and new lighting columns. PTSG has been awarded the contract to earth 43 lighting columns.
The Square was officially opened by Sir Richard Knowles on June 9, 1991. The transformed square is due to be completed by summer 2019.
---


PTSG nears completion on major high-level contract in Lincoln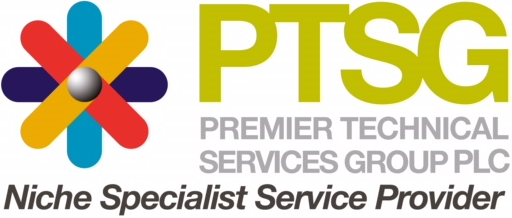 Premier Technical Services Group PLC (PTSG) is nearing completion of a contract to improve Lincoln's Waterside Shopping Centre, through high-level works.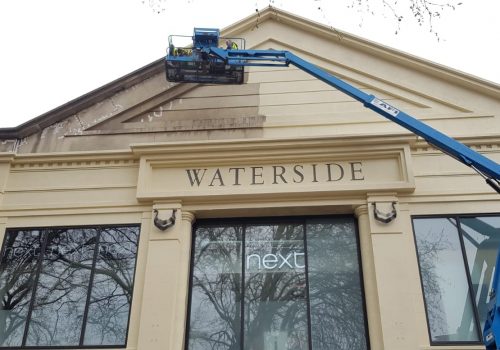 Engineers from PTSG Building Access Specialists Ltd. began working on the contract in the summer of 2018. They have performed a series of repair works and redecoration to the façade render of the centre using a variety of access techniques including abseiling, mobile elevating work platforms (MEWPs) and scaffolding.
Waterside Shopping Centre is situated in the centre of Lincoln, by the River Witham. Opened in 1992, it continues to thrive and be a vital part of Lincoln's economy.
---


PTSG provides fire solutions for London MET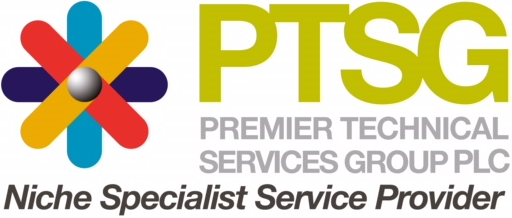 Premier Technical Services Group PLC (PTSG) is working with the London Metropolitan Police force to provide a number of crucial services from its Fire Solutions division.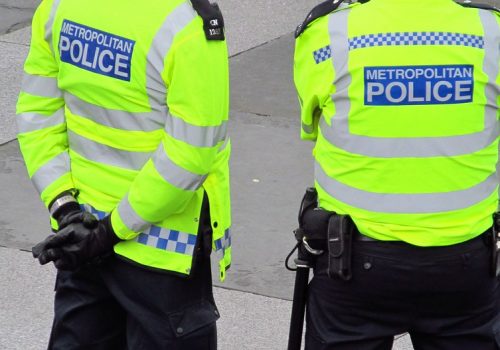 Headquartered in Castleford, West Yorkshire, PTSG has 31 office locations; for this new contract, engineers from its Maidstone office will be renewing existing alarm valves and pipework for one of the MET Police's many sites.
PTSG is becoming a trusted and popular name in providing of all kinds of fire solutions, both within the capital and throughout the UK. PTSG Fire Solutions Ltd. complements its three other business divisions; as a Group, PTSG often delivers the complete special services package for customers in many different sectors.
---


PTSG hands over access solutions at luxury London residence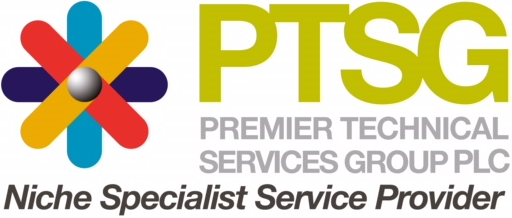 Premier Technical Services Group PLC (PTSG) has handed over beneficial use of many of the access systems at Southbank Place, a new world-class residential development in London.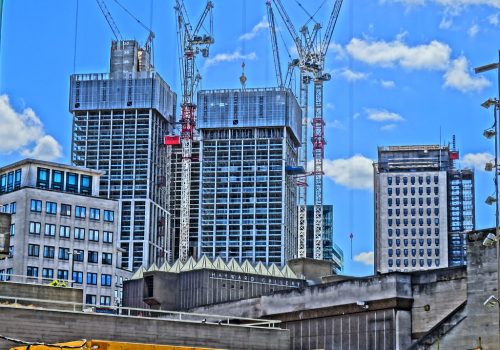 The Group's Sussex-based access installation engineers produced several bespoke access systems for the two main residences: Belvedere Gardens and Thirty Casson Square. The buildings at Belvedere Gardens offer 97 apartments, with one-bedroom residences starting at £1,050,000.
PTSG has delivered specialist services at some of the capitals most iconic high-rise buildings. Last year, it completed work at The Scalpel in the City of London, creating two of the largest BMUs in the world – as well as unique rooftop storage solutions.
---


PTSG steps in to help Clarks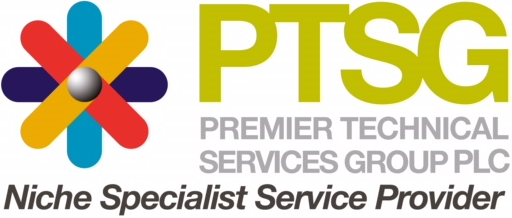 Premier Technical Services Group PLC (PTSG)'s Electrical Services division has recently completed critical fixed wire testing works at Clarks footwear company's headquarters.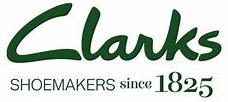 Headquartered in Somerset, Clarks is a British-based, international shoe manufacturer and retailer. The company currently has approximately 1,000 branded stores across the UK and was recently named the UK's 31st largest private company.
---


PTSG Acquires Guardian Electrical Compliance Ltd.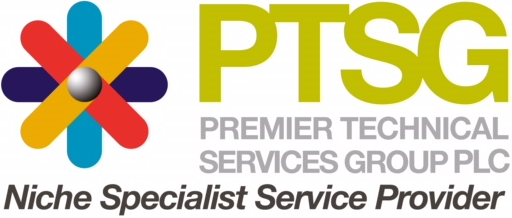 Premier Technical Services Group PLC (PTSG)is delighted to announce the acquisition of Guardian Electrical Compliance Ltd (Guardian) a market leading electrical compliance and testing company based in Sheffield.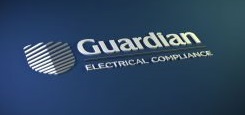 Guardian brings with it its proprietary 'TraQ-It' software, an interactive online portal, a unique and clearly differentiated product in the market. Its combination with PTSG's Clarity platform will produce a compelling proposition for PTSG's existing and new customers.
---


PTSG installs sprinklers at new landmark development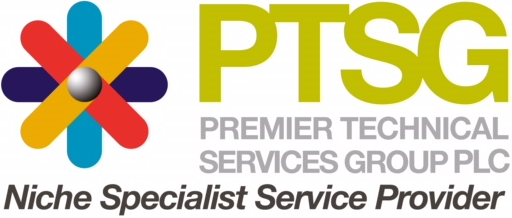 Premier Technical Services Group PLC (PTSG)'s Fire Solutions division is currently working on installing sprinkler systems to a landmark development at Regents Crescent in London.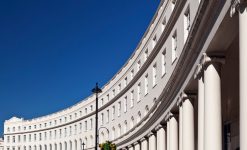 The Grade I-listed Regent's Crescent links the West End and Regent's Park and is set to be converted back to the residential use for which the original 19th Century building was intended.
Residential sprinkler systems are the most effective means of life and property fire protection available, limiting any outbreak of fire to a small area, which is especially vital in historically significant buildings like this one.
---


PTSG CEO shortlisted for two leadership awards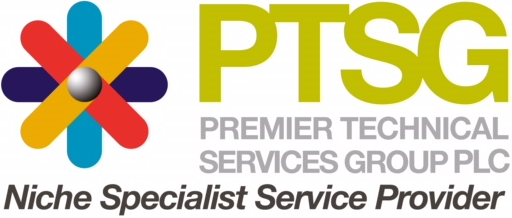 CEO of Premier Technical Services Group PLC (PTSG), Paul Teasdale, has been shortlisted for two awards in the Business Desk's inaugural Yorkshire Leadership Awards.
Paul has been shortlisted for the Company Leader Award (100+ employees), recognising the specific skills required to lead large companies whilst ensuring that a strong company direction and vision is managed and communicated to teams nationwide.
---


PTSG performs a clean sweep for ADM Erith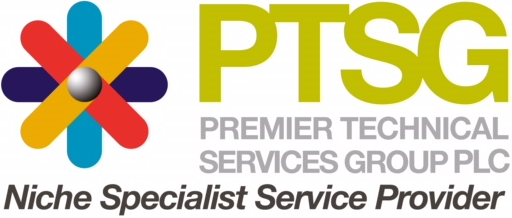 Premier Technical Services Group PLC (PTSG)'s Building Access Specialists division has recently completed a contract inspecting and maintaining three steel chimneys at Archer Daniels Midland (ADM) Erith Ltd.
Established in 1965, ADM Erith Ltd is a food and oil manufacturing company situated in Kent. ADM's operations in the UK include seven flour mills, two oil refineries, an oils & fats packaging facility, a probiotic supplement manufacturing facility and a flavours and specialty ingredients sales office.
PTSG's skilled steeplejacks attended the site at Erith to carry out inspections to three identical steel chimneys.
---

PTSG puts its money on VISA

Premier Technical Services Group PLC (PTSG) has been awarded a multi-service contract with the financial services group VISA. The Group has been awarded a contract to provide a plethora of specialist services at VISA's innovation centre in London.
Headquartered in California, the multi-national financial services corporation is most well-known for its branded credit cards, gift cards, and debit cards. The London site stands at approximately 1,000 square meters and is currently VISA's largest innovation centre to date.
The Group was awarded this contract as the client was specifically looking to source multiple niche services from just one provider.
---

PTSG to protect residents at Apex House

Premier Technical Services Group PLC (PTSG)'s Fire Solutions division has landed a contract to install sprinkler systems to a new housing development in London.
In May 2016, established landlord Grainger plc was granted permission to redevelop the former council building Apex House on the corner of Tottenham High Road. The development is due to launch in 2020 and will consist of 163 new high-quality homes. The scheme is expected to generate £1.5 million expenditure per year in local shops and services from the residents of the new homes.
---


Click Here For All The Latest News Visit Us Online And Learn More
---
Share