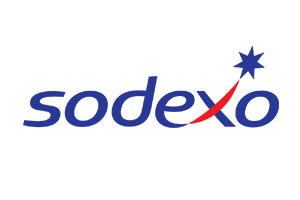 Sodexo is the world's largest services company and has the expertise to deliver integrated facilities management services to clients across corporate services, healthcare, education, defence, leisure and justice services markets in the UK and Ireland.
Sodexo works in long term strategic client partnerships where we design, manage and deliver integrated services to address clients' needs in the areas of people, processes and infrastructure. Sodexo aims to improve the quality of life for its clients and customers where it operates.
Clients include Unilever, Lilly, Proctor and Gamble, the Home Office, Colchester Garrison and Central Manchester University Hospitals.
Sodexo's ability to provide clients with a true integrated facilities management service stems from the vast array of services it can offer. From its Technical Services capability and Centres of Excellence, Sodexo provides easy access to subject matter expertise in areas such as Waste, Horticultural Services and Security amongst others, through to its wide-range of centrally managed services, including Helpdesk, FM Project Management and Asset Management. These centralised services create efficiencies and offer clear commercial and strategic benefits as result of the expertise of the team, robust reporting and a deep understanding of the client's estate, providing clients with greater information to support strategic decision making.
Sodexo's Property Solutions team is also on-hand to act on a consultancy basis to determine clients' integrated facilities management requirements and provide a bespoke solution.
When combined with Sodexo's expanding range of self delivered FM services this gives a broader and more strategic offer to enable better integration of estates, facilities management and projects capability, with expertise in consulting and design, management and delivery.
Sodexo employs 35,000 people in the UK and Ireland and provides quality of life services at over 2,300 sites across UK and Ireland.
Sodexo - World Leader in Quality of Life Services
---
Share