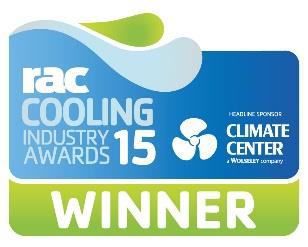 The award winning Ingenious Air® Small Duct System is an energy efficient, draught-free, ducted air conditioning system. The system won 'Air Conditioning Product of the Year' at the UK's prestigious RAC Industry Cooling Awards in 2015.
Historically, air conditioning systems do not make people happy: They generate complaints about uncomfortable draughts, vertical temperature differences and hot and cold areas in the same room. In addition, alarming statistics show the increasingly devastating health effects of worsening indoor and outdoor air quality.
The Ingenious Air® System can help solve the thermal comfort challenges you may face in your jurisdiction as Facilities Manager:
One system gives you multiple solutions. You can choose any or all modules, depending on what you want the system to do.
o Cooling
o Heating
o Air Purification
o Humidity control
o Ventilation
You can stop having to deal with temperature complaints as all points of the room are heated, cooled or purified evenly, efficiently and effectively.

You can stop having to deal with air conditioning arguments caused by men and women feeling temperature differently. The system achieves a lower relative humidity in cooling mode, allowing men to feel comfortable at the higher temperatures which women often prefer.

You reduce your carbon footprint as the system is kind to the environment and has multiple 'green' credentials for sustainability.

You can reduce the time and cost of ongoing maintenance. Clever design reduces disruption as all serviceable parts except the thermostat can be located in convenient places away from occupied areas.

You can increase staff productivity and reduce sick days by reducing the spread of airborne illness. High specification air purification removes airborne viruses and bacteria, harmful chemicals, volatile organic compounds (VOCs) and indoor allergens.
Find Out More About The Ingenious Air System On Their Website
---
Share