Promotional Article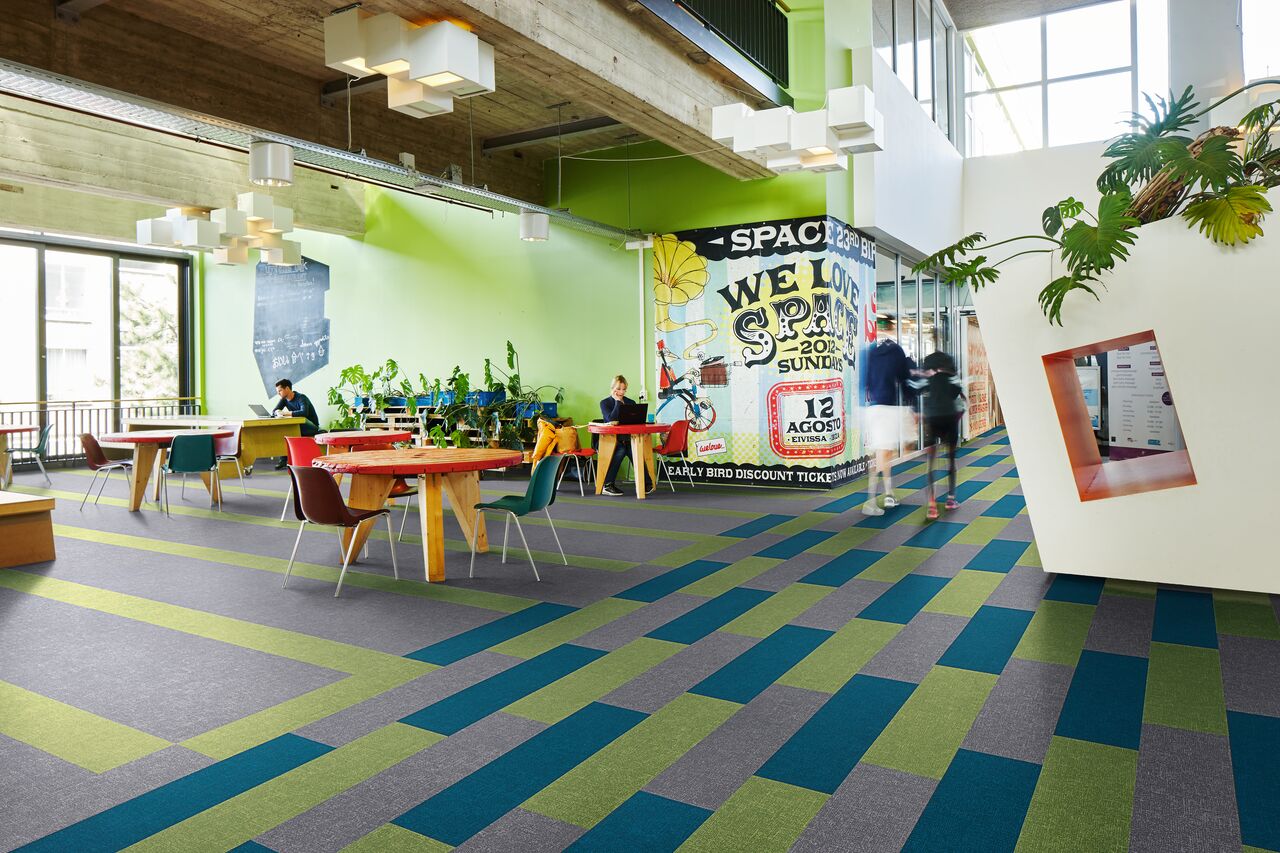 Forbo Flooring Systems has refreshed its Flotex Colour flocked flooring collection with the addition of a new design and format, as well as an array of new colours.
A high-tech floor covering inspired by smart cities and urban landscapes, Flotex Colour is available in five different semi-plain textural designs, including the latest design, Canyon, all created to complement any interior scheme while maximising soil-hiding potential.
The new Flotex Colour range now offers even more flexibility to create contemporary interiors. As well as a varied palette of 96 hues, Flotex Colour is now also available in a plank format. This is in addition to the existing sheet and tile formats, offering great design flexibility and a wider range of options for raised access floors.

Traffic
Flotex has been specifically designed to withstand high traffic. With over 70 million Nylon 6.6 fibres per square metre, it is extremely hardwearing and is built to last. It is also extremely easy to clean and maintain. In fact, the highly dense pile of upright fibres in Flotex minimises the potential of soiling deposits, while the waterproof substrate makes it completely impermeable and therefore a truly washable textile floor covering.

Allergy UK Seal of Approval
Indoor environments are just as important as outdoor environments in terms of reducing emissions and enhancing wellbeing for end users. With ultra-low VOC emissions, zero phthalates and the only textile floor covering to have the prestigious Allergy UK Seal of Approval, Flotex covers all ground, creating better indoor environments for all.

Choice
This hybrid flocked flooring combines the warmth, acoustic and underfoot comfort properties of a textile with the durability and cleanability of a resilient flooring, offering end users and facilities managers the best of both worlds.
With a refreshed, contemporary colour palette available in three formats, Flotex Colour provides a wealth of choice and creative freedom. This floorcovering also offers unparalleled performance benefits that will reduce maintenance time and costs.
Why compromise on style or functionality when you can have both?
To learn more about the newly launched Flotex Colour collection - Click Here