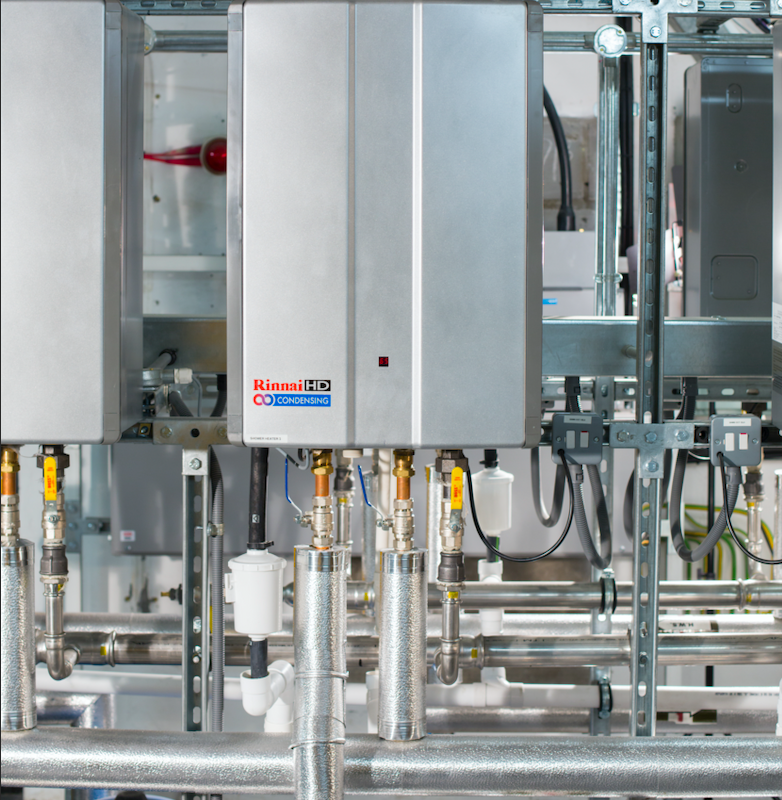 Decarbonisation Progress to Net Zero is being Lost in Polarising Positions Throughout the Industry
Progress and attention to the real issue of Net Zero is being seriously hampered by specific interest groups lobbying for their own aims and targets. The need for balanced and objective attention to the remedial actions needed right now on the effects of climate change is being lost in a manufactured race to the financial gains from the fuel and energy transitions.
"There is no doubt left in the world that we need Net Zero and we need it sooner, not later. However, I have become increasingly concerned that interested parties are taking a zealot's approach to demonise natural gas and that electrification, alone, is the only answer to facilitate decarbonisation," says Rinnai Managing Director Tony Gittings.
He adds, "To illustrate my point please look at the recent paper from the International Energy Agency (IEA) titled Net Zero by 2050: a Roadmap for the Global Energy Sector. The International Energy Agency is a Paris-based autonomous intergovernmental organisation established in the framework of the Organisation for Economic Co-operation and Development (OECD) in 1974. The IEA was initially dedicated to responding to physical disruptions in the supply of oil. Only member states of the Organisation for Economic Coo-operation & Development can become members of the IEA.
"The report is 224 pages long but the UK media, taking its lead from the BBC, zoned in on one recommendation stating that gas boilers powered by fossil fuels should not be sold past 2025. All major media outlets in the UK have now gone on to repeat the story creating the impression legislative measures will be enforced which will ban fossil fuel boiler heating systems.
"This idea is premature. The IEA acts as a policy advisor to multiple countries with the specific aim of securing energy supplies and reducing damaging emissions. The IEA cannot enforce legislative policy anywhere in the world. Yet the media used the word 'banned' as a prefix to gas boilers.
"The plain truth is that a blend of energy sources – wind, wave, solar, terrain, BioLPG and Hydrogen - will be the basis of the future. We need to be open minded to innovation and collaborative in finding a consensus to the best solution to help the planet repair itself after generations of unbridled pollution. We also need to be practical and pragmatic in catering for the world's population.
"Just consider some of these figures for the UK: According to the UK Office for National Statistics there were an estimated 27.8 million households in the UK in 2020, an increase of 5.9% over the last 10 years. In 2020 there were 19.4 million families, an increase of 1.4% on the previous year, with a 7.4% increase over the decade from 2010 to 2020. And approximately 85% of those households have their heating and hot water provided by natural gas central heating systems. The figure of 85% is also the same in non-domestic buildings.
"It is simply illogical to believe that one single type of product or fuel is going to be the sole answer. We need to be open and balanced to working together.
"Rinnai is a global company that manufactures over 2 million hot water heating units and as such is at the forefront of creating real advantages for end users. We are closely monitoring progress towards decarbonisation. Our products are ready for use right here, right now with BioLPG and should hydrogen come on stream then we will be ready for that.
"But in the meantime, I would appeal to all to work together. I think that the trade and professional bodies have a major role to play in making this happen. United we stand, divided we just bumble along…"
FM, Installers, site managers, contractors and all end-users simply call 01928 531870, select technical and if the call is not answered immediately leave a voicemail. Response will be within one hour between 0800 – 22:30 / 7 days a week. This means that there will be a technical response every day of the week.
Visit
www.rinnaiuk.com
and see the website homepage "Help Me Choose" or "Ask Us a Question".