Promotional Item

Workplace optimisation best practices

Facilities management have a huge opportunity to influence decision making at c-suite level using space utilisation data to drive those conversations.
Office space optimisation is set to be top priority for many global brands in 2020 and will feature heavily in top level strategies.

Understand how utilisation data can inform your space planning decisions

Monitoring real time space occupancy and utilisation data will be key for facilities teams to effectively forecast and plan space capacity. From understanding the busiest days of the week to repeatedly underused desk space, will help improve space planning processes, as well as help you make informed decisions on real estate investment.
Sign up and strengthen your space utilisation knowledge:
- Get practical tips on how to use data to identify opportunities to optimise your office space
- How to get started with measuring workplace occupancy
- Leverage data to make space planning decisions
- Learn how to turn data into tangible solutions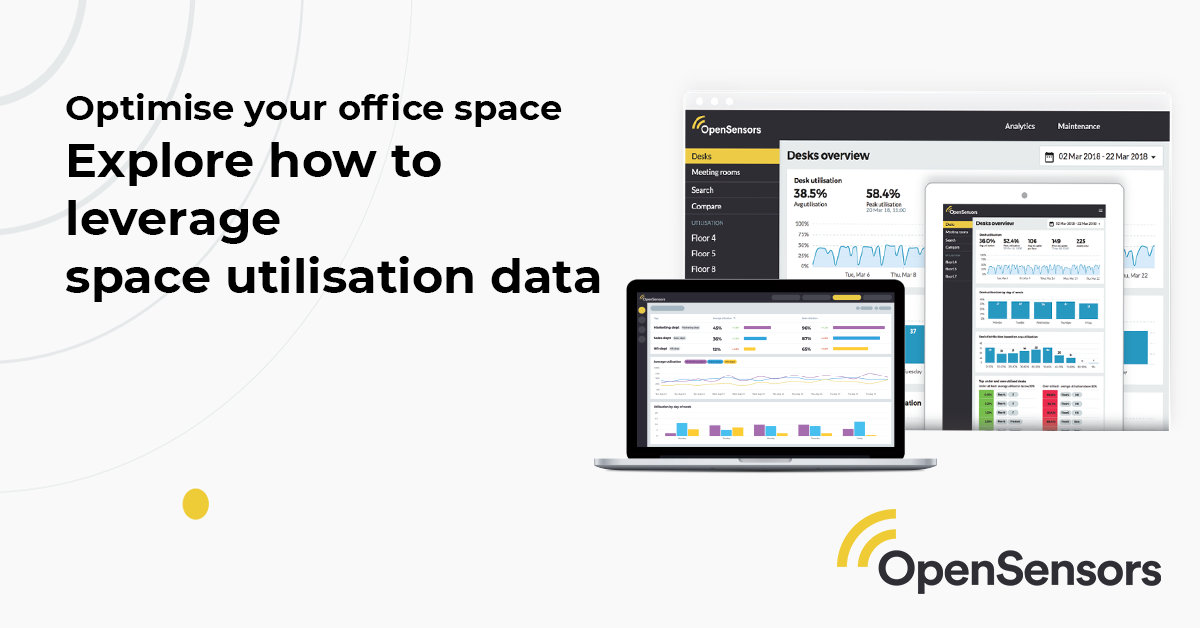 ---

Best Practice In Using Sensors To Measure Workspace Occupancy

OpenSensors has produced a best practice guide that discusses how to solve the space utilisation challenge with technology.
The guide explores the key buying decisions when integrating workspace occupancy technology and covers everything from types of space utilisation sensors, key metrics to monitor and how to get started on a project.
The task of ensuring available space by monitoring desk and meeting room utilisation has been a logistical challenge for many facility and real estate teams. The advent of new low power wireless connectivity and the unobtrusive GDPR compliant occupancy sensors that are replacing cumbersome manual tactics to solve this problem are also covered in the OpenSensors' best practice guide.
To download the best practice guide - Click Here