Win A Chester Balance Stool - Please note that this giveaway is now closed
This modern stool is known as an active chair, which means that it strengthens the muscles and keeps the body active while providing a comfortable seating position. The balance chair has a built-in Pilates ball that is easy to control and adjust by using an air pump, which is supplied.
Because your body has to concentrate on sitting in the correct position on the ball in order to keep your balance, the chair encourages good posture and a more ergonomic seating position. The stool decreases tension in the body, strengthens core muscles and improves blood circulation.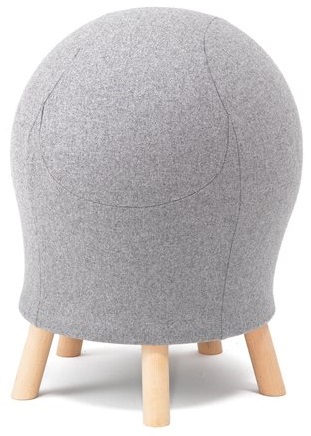 The active chair is not only good for the body, but is also a stylish and unique piece of furniture. It is upholstered in a durable, light grey wool fabric and has five wooden legs made from natural coloured ash. Thanks to its modern appearance, the stool suits a wide range of environments and is a great alternative seating choice for the office, conference room or lounge area.

More About The Chester Balance Stool

With Thanks

Special Thanks to AJ Products for donating this prize to the ThisWeekinFM Christmas Giveaway.
AJ Products (UK) Ltd. is a long-established supplier of office and workplace furniture, school furniture, lockers and changing room facilities, canteen furniture, shelving and racking, premises management equipment and much more. Our wide range features modern furniture with smart features designed to improve ergonomics, increase efficiency, inspire creativity and happiness, and last for many years. Our aim is to provide the right products at the right prices in order to be a one-stop shop for all your workplace needs.
---