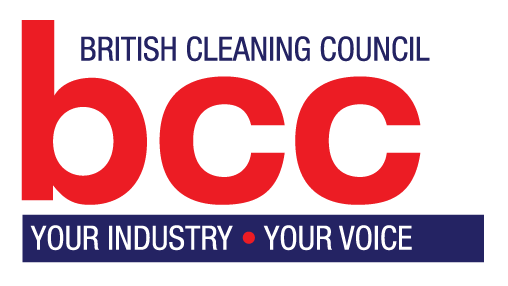 Latest News

MPs and Peers briefed by leading cleaning and hygiene sector figures

A meeting with the All-Party Parliamentary Group (APPG) for the UK Cleaning and Hygiene Industry occurred on 20 April.
Some of the most prominent figures from the cleaning and hygiene sector briefed MPs and Peers on Tuesday April 20, from 2pm, about how to restore people's confidence in using work and public spaces following the Covid-19 pandemic.
The key session, run by the APPG for the UK Cleaning and Hygiene Industry, was opened by Chair of the APPG, Nigel Mills MP, and the discussion was facilitated by Stephen Kerr. The full session was recorded and is available for public viewing.

About The British Cleaning Council

Established in 1982, the British Cleaning Council (BCC) is the authoritative, collective voice of UK's cleaning, hygiene and waste management industries.
The council's membership is made up of 22 trade and membership associations which all represent different industry sub-sectors. From contract cleaning to waste management, pest control to housekeeping, training providers to machine manufacturers, chemical suppliers to wheelie-bin washers – the BCC coordinates, campaigns and supports the affairs of the UK's entire commercial cleaning ecosystem.
Key priorities for the BCC and its membership include raising professional standards, employee health and wellbeing, career development and training, improved quality control and better procurement practices. It is also committed to promoting higher levels of cleaning and hygiene across all environments – commercial, domestic and public.

APPG for the UK Cleaning and Hygiene Industry

The All-Party Parliamentary Group (APPG) for the Cleaning and Hygiene Industry was inaugurated in February 2021, with the support of a sizeable number of MPs from all the major political parties and members of The House of Lords.
The group exists to promote the critical importance of the cleaning and hygiene industry to the people of the United Kingdom.
The APPG is operated by MPs and members of the House of Lords with the British Cleaning Council acting in the role of secretariat and organising a significant number of steering groups in seeking to carry out the industry's clear, focused and much needed strategic aims.
For additional information, please email the APPG's secretariat via Simon Hollingbery at compsec@britishcleaningcouncil.org.


BCC personnel

Paul Thrupp CMgr MCMI, FBICSc

Chairman at the BCC.

Director of Retail Destinations at the OCS Group.

Executive Council Member for the Federation of Window Cleaners at the BCC.


Jim Melvin

Deputy Chair at the BCC.

Group Chief Executive of The Exclusive Services Group.

CSSA Representative at the BCC.

Committee Member at the Celtic Trust.

Simon Hollinbery, a former BCC Chair, is the council's Company Secretary.

Visit The British Cleaning Council
---
Share