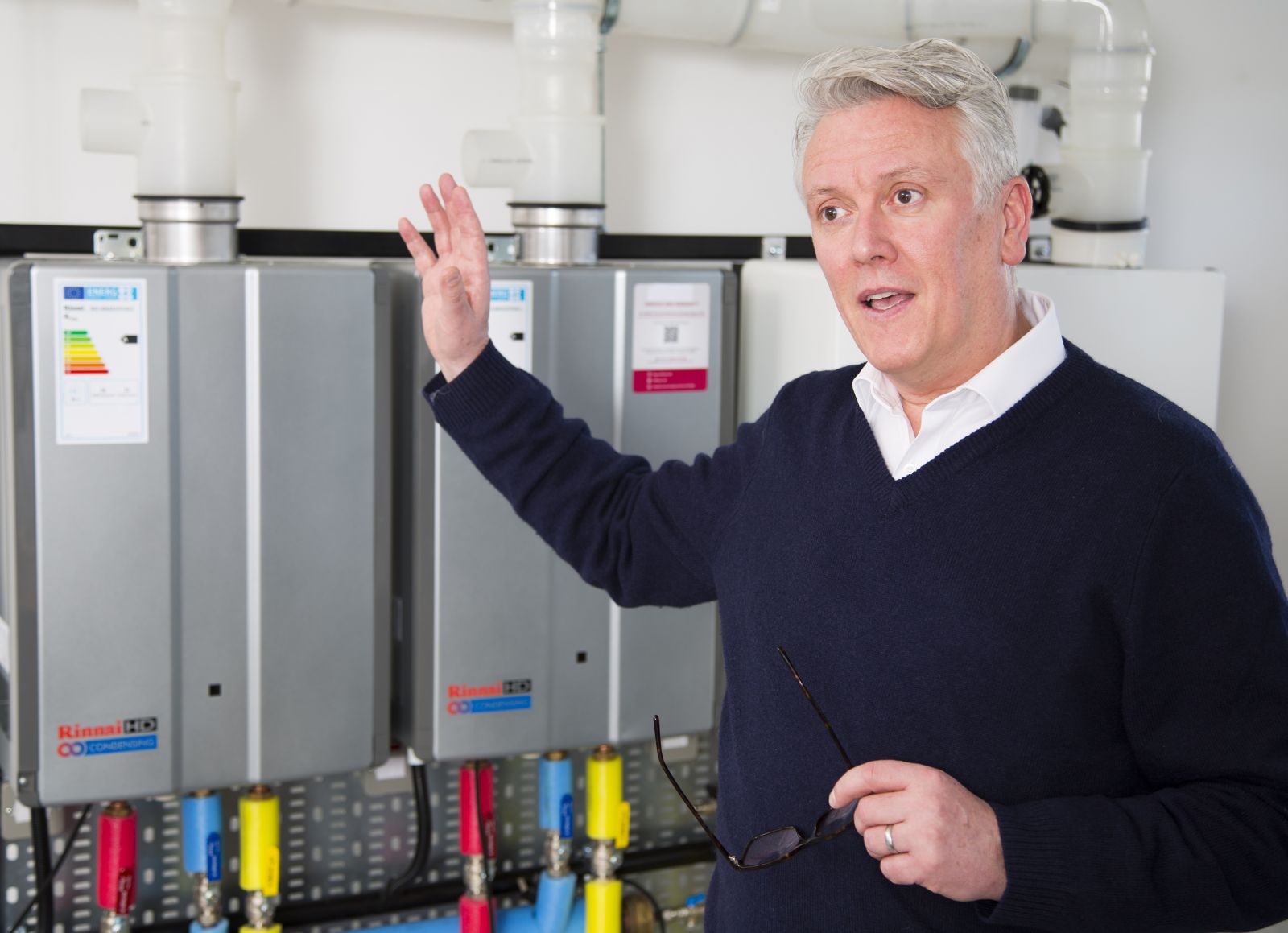 Rinnai has welcomed the Government's recently announced North Sea Transition Deal as being a key accelerant towards the immediate goal of total decarbonisation whilst upholding UK climate change commitments.
The North Sea Transition deal will mean that the government and gas sector will have to unify their efforts in delivering a 60 Mt reduction in green-house gasses, including 45 Mt through CCUS and hydrogen technology by 2030.
'The North Sea Transition Deal aims to prevent turbulence within the energy sector throughout the duration of the national fuel transition to decarbonisation. And it is critical that the whole heating and hot water industry and all participants truly and actively work together in harmony to achieve these goals,' says Rinnai Managing Director Tony Gittings.
'The UK government has recognized that the gas sector is essential to UK's medium-term energy security and economic growth. The North Sea Transition Deal will approve integrating the gas sector into its own decarbonisation strategy which provides a framework of security for the industry and its employees.' adds Tony Gittings.
The North Sea Transition Deal is positioned around four points of difficulty that directly affect the gas sector.
Decarbonisation of supply (electrification of platforms through renewables, Methane capture technology and an end to flaring.)
Developing carbon capture usage and storage (CCUS) infrastructure. Vital for blue hydrogen production.
Developing and increasing hydrogen production.
Supporting up to 40,000 direct and indirect supply chain jobs.
Says Tony Gittings, 'The North Sea Transition Deal ensures that the energy sector and UK government pay adherence and work together to confront the above four issues. We believe that unified efforts are the aim and optimum outcome for all concerned and we will be cooperating fully with all major players in this endeavour'.
The deal requires commitments from both the government and gas sector to achieve emission reduction targets of 10% by 2025, 25% by 2027, and 50% by 2030. Other stipulations include that investments of £16 billion are to be made by 2030 to reduce emissions, £3 billion of which is to be spent on replacing gas platforms with renewable energy sources, £3 billion on CCUS and a further £10 billion on hydrogen production.'
The North Sea Transition Deal is a major step towards the "Ten Point Plan" and "Energy White Paper," it also repositions the United Kingdom Continental Shelf as an asset that maintains energy security that will help drive forward the development in technology required for decarbonisation.
FM, Installers, site managers, contractors and all end-users simply call 01928 531870, select technical and if the call is not answered immediately leave a voicemail. Response will be within one hour between 0800 – 22:30 / 7 days a week. This means that there will be a technical response every day of the week.
Visit
www.rinnaiuk.com
and see the website homepage "Help Me Choose" or "Ask Us a Question".