A Pig Of A Problem Solved By Pig Grippy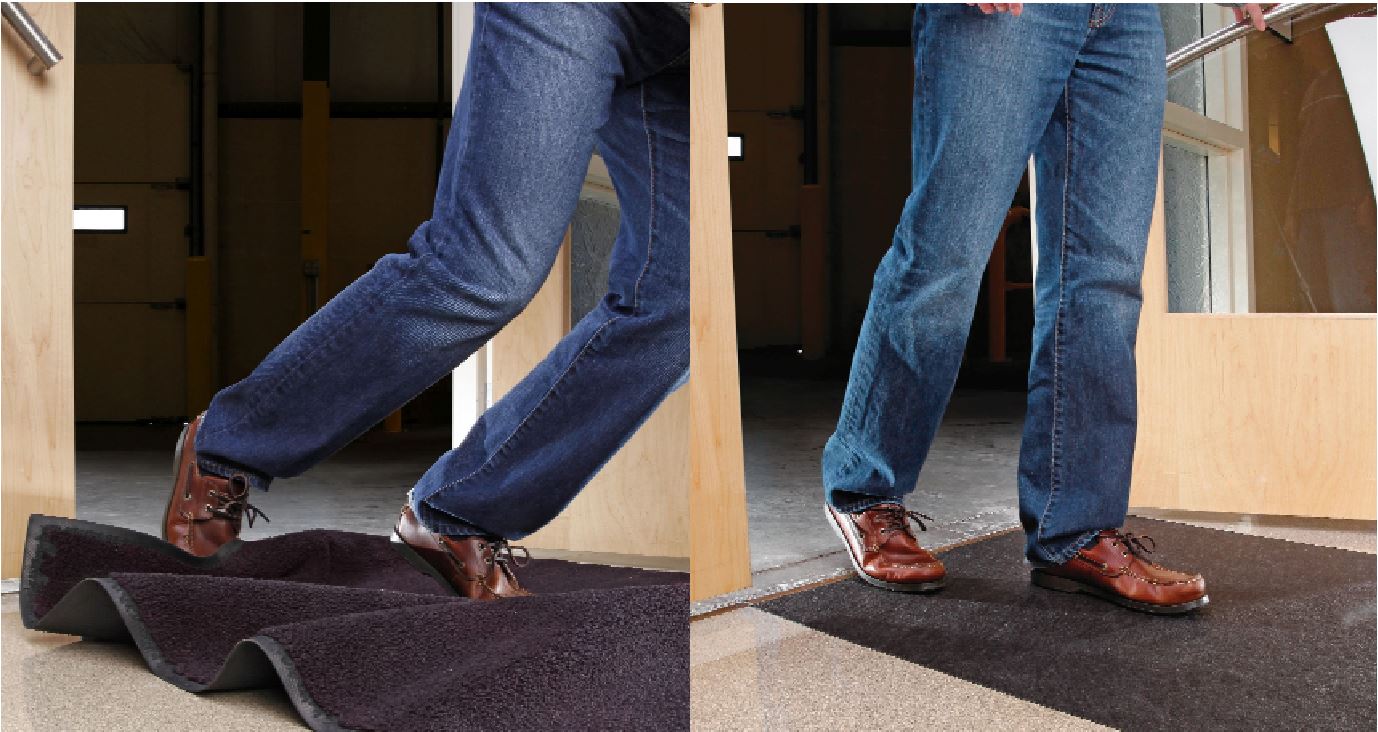 04 July 2018
Aside from yellow caution signs, placing rubber-backed, carpeted floor mats in high traffic areas has been the best practice for keeping floors dry and safe. But these mats turn a slip hazard into a trip hazard because they ripple, flip over and shift out of place.
The Pig Grippy Mat features a durable, absorbent top that captures dirt and moisture and a proprietary adhesive bottom that keeps it in place, drastically reducing the potential for slips, trips and falls.
The Pig Grippy Mat can be cut to size. It's built for extreme traffic and lasts up to three months between changeouts.
It is also relatively easy to clean using a vacuum or floor scrubber as part of a normal cleaning routine.
Picture: Before and after.
Contact steveda@newpig.com for more details.
Article written by Cathryn Ellis | Published 04 July 2018
Share
---
---