Bid To Better Brighton Beachfront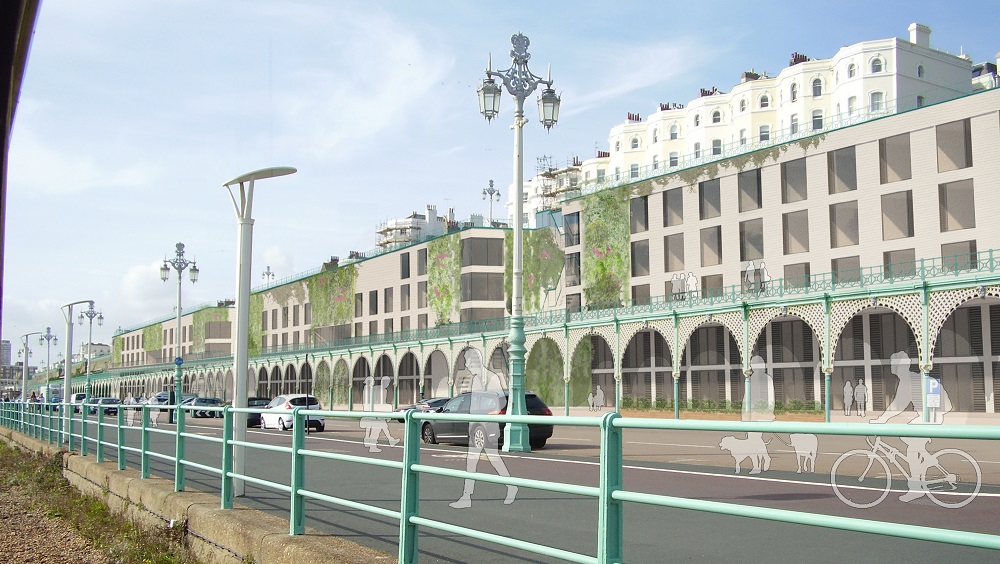 Boxpark has revealed plans to revive Brighton's iconic Madeira Terrace into a retail, leisure and entertainment destination.
Plans have been submitted to Brighton & Hove City Council in a bid to secure a 12 month exclusivity period to explore design, funding and management opportunities for the regeneration project which aims to revive crumbling Victorian arches and incorporate a new premium hotel.
The development would see the arches augmented with a new building and urban green spaces that would aim to substantially increase commercial performance in the area by creating jobs and encouraging international tourism to Brighton and Hove.
Brighton and Hove resident and Boxpark founder, Roger Wade, said: "Madeira Terrace is the embodiment of the Victorian grandeur that saw Brighton become the UK's favourite seaside destination. Our proposal aims to redevelop this much loved area to create a year round retail and leisure destination to be enjoyed by local residents and visitors to the coast alike. We're looking forward to the opportunity to work with Brighton & Hove City Council, local stakeholders and businesses and our development partners over the next 12 months to explore how we bring the Boxpark concept to Brighton, whilst retaining the architecture and heritage that our seafront is synonymous with."
Paul Williams, Development Investment Advisor, Morgan Williams said: "I have absolute confidence that we will secure strong investor interest from a wide range of UK institutions, property companies and international investors including sovereign wealth funds, many of whom may normally be constrained to investing in London."
Picture: How Brighton's iconic Madeira Terrace could look if a proposed development goes ahead.
Article written by Cathryn Ellis
Share
---
---