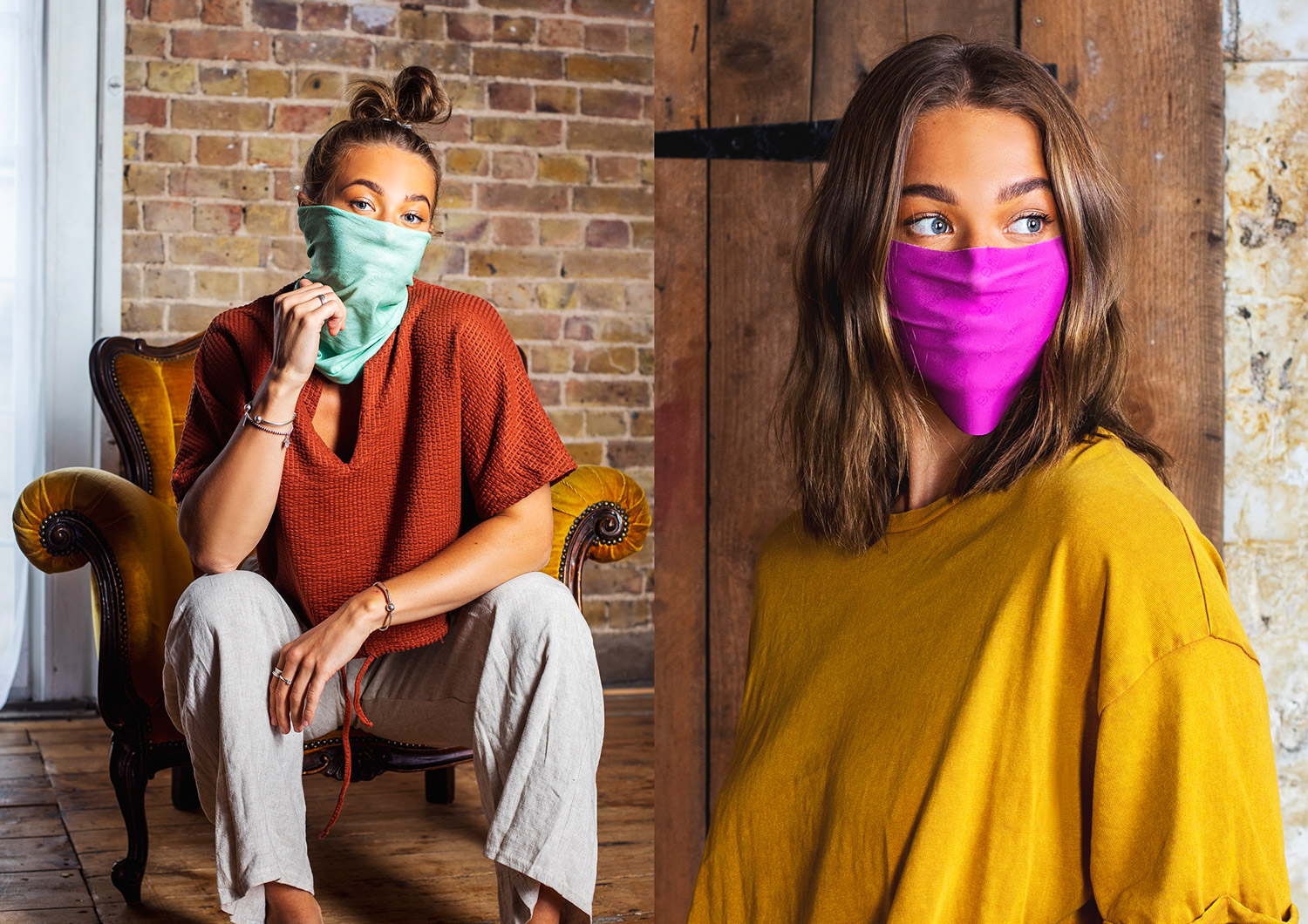 Screenworks Engineers Major Business Pivot To Launch First-To-Market Anti-Viral Face Mask And Snood.
After paring down operations at the onset of the lockdown Screenworks, one of the UK's longest established garment screen, embroidery and digital print service providers, has undertaken a massive pivot to launch the UK's first-to-market anti-viral facemasks and snoods. Since the new products launched, the manufacturer has sold more than 100,000 units per week – with operations now heavily ramping up.
The Bumpaa™ brand of products, which are treated with ViralOff® technology are packed and distributed at the Screenworks facility in Suffolk. The anti-viral treatment is proven to effectively kill viruses by up to 99 per cent over two hours – reducing the airborne spread of particulates. The masks and snoods can be reused - helping to save vital PPE for the NHS, and preventing disposable masks going to landfill.
Duncan Gilmour, Managing Director at Screenworks, said: : "We are so proud to be launching these first-to-market anti-viral masks and snoods. We really wanted to launch a mask that would be more visually appealing and comfortable for people to wear, and which would also be more environmentally friendly. The product isn't considered PPE, but these masks will play their part in helping to protect vital supplies of PPE.
"As so many businesses return to a sense of normality following lockdown, they will be looking for ways to protect their staff, customers and suppliers. We believe these products can play a vital role, providing some reassurance during the difficult and uncertain times that lie ahead."
Fully brandable, lightweight and comfy and coming in a range of colours and sizes, the masks can be available from stock in as little as one day.
Bumpaa™ masks and snoods are currently being stocked at all the main UK wholesalers, with bespoke orders being handled directly by Screenworks. The company is now researching further product lines to meet with trade and consumer demand, and will be launching these over the coming weeks.