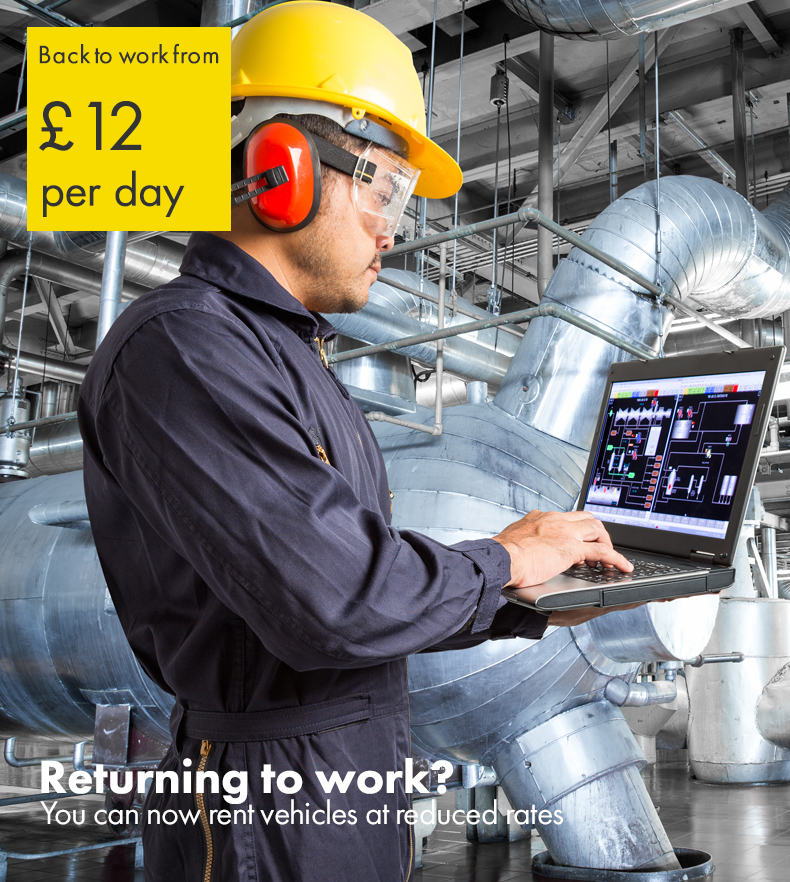 Europcar Mobility Group has launched a new 'Back to Work' offer to help workers get back to work safely - from £12/day for flexible car hire between 7 days and 3 months.
Following the Prime Minister's request on Sunday 10th May 2020 that people "should be actively encouraged to go to work", and "avoid public transport", Europcar is enabling workers to get to and from work, while adhering to social distancing rules.
All workers returning to work who can't use public transport, or live too far away from work to cycle or walk, will be able to take up this offer, which is available until 30th June 2020.
The offer is open to anyone booking a vehicle for 7 days or more. And those booking a vehicle for 28 days or more, will be able to benefit from Europcar's Delivery & Collection service free of charge, as well as unlimited additional drivers.
Gary Smith, Managing Director of Europcar Mobility Group UK, stated, "This latest offer continues to build on our Together Programme that launched on 26th March. I'm proud that we continue to develop products that meet the ongoing and changing situation that this pandemic creates, and I'm delighted that Europcar Mobility Group UK is helping the nation's workers get back to work safely".
Europcar has also introduced new hygiene protocols for customer interaction through their 'contactless and safe' deliveries and collections; in-station deep cleaning, social distancing measures, PPE, plexiglass screens, masks and sanitisers; and vehicle deep cleaning.