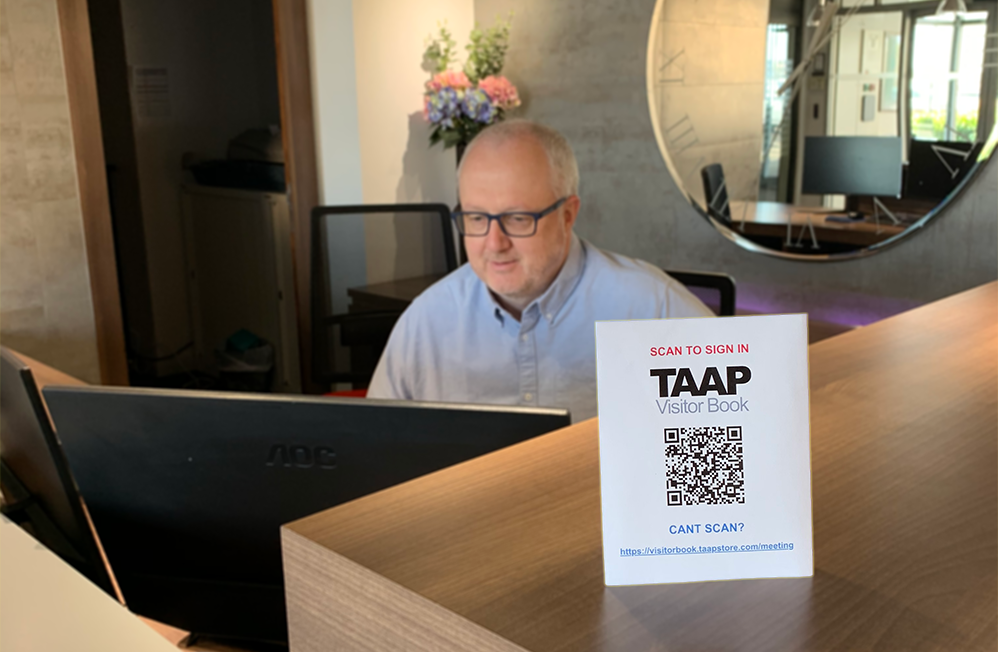 Contactless sign in system for visitors, employees and contractors.
TAAP Visitor Book is helping offices, pubs, restaurants and any other location that requires sign in open safely as the UK gets moving again.
Our GDPR-compliant app, which was originally launched to help create contactless digital receptions for offices, allows companies to log customers, suppliers and others coming and going from work premises. It's a simple, low-cost, scalable solution to help businesses comply with the UK government's guidelines.
There is no special hardware required, just access to the internet. For businesses, the cost is £50 per month plus £5 per month for each premise or site. However, for their visitors the app is free to download.
The touch-free app provides a more accurate and hygienic solution to getting people's details than the old-fashioned paper-based approaches many are adopting. Health authorities can speedily access the details of anyone who visited subscribing premises if they need to contact them in the event of a coronavirus outbreak.
For more information, or to get a free demo, visit TAAP.