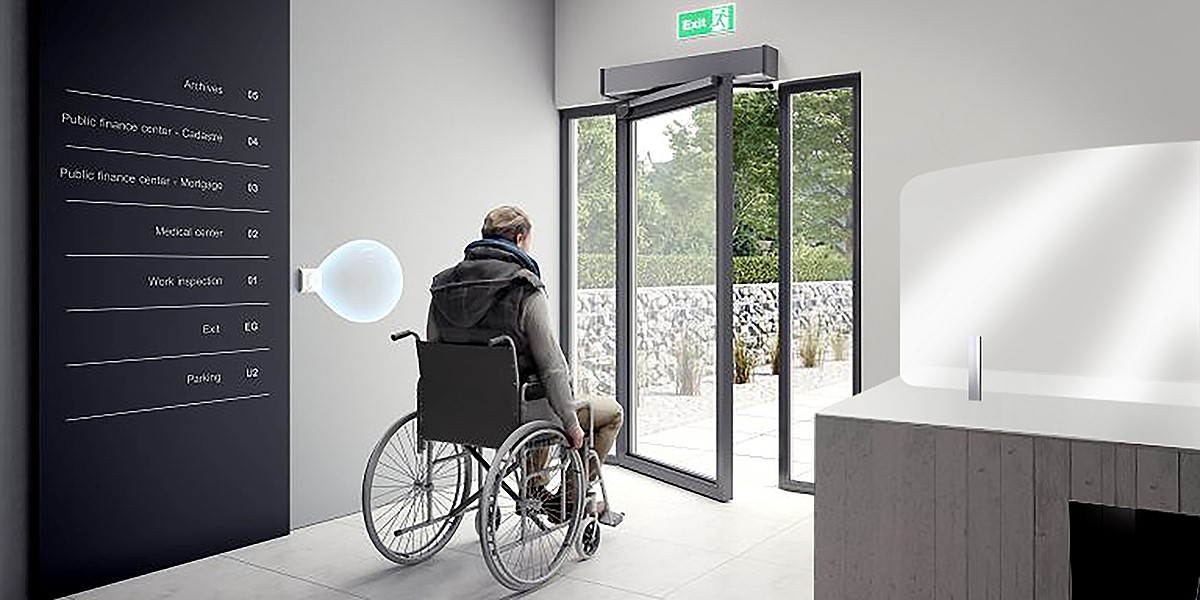 MGS Ltd, a UK based manufacturer and installer of Door and Entrance systems, is helping customers to adapt buildings ready for reopening with their Automatic Touch Free Door opening and Protective Hygiene Screens solutions to help reduce contact points and cross-contamination in the workplace.
Since the start of the COVID-19 lockdown, many public facing businesses have changed or are planning to adjust their building entrance, reception and office areas to facilitate social distancing requirements and safeguard staff and visitors.

Touch Free Door Opening

MGS have a range of "Touch Free" opening solutions suitable for converting manual doors to automatic and modifying existing automatic or low energy doors that use push pad activation.
"Touch Free" automatic door opening systems allow doors to be activated, opening occurs by hand movement in front of a sensor, rather than touching the door, push pad or switch. This helps to retain the automatic door push pad functionality building users are accustomed to whilst preventing the need for hand contact on any part of the door or surround.
As entrances and public welcome areas are prepared for reopening, some customers have requested an aesthetic and non-intrusive solution for reception and office desk screens, to provide a clear barrier between customers, staff and colleagues to help reduce physical contact, touch points and encourage social distancing.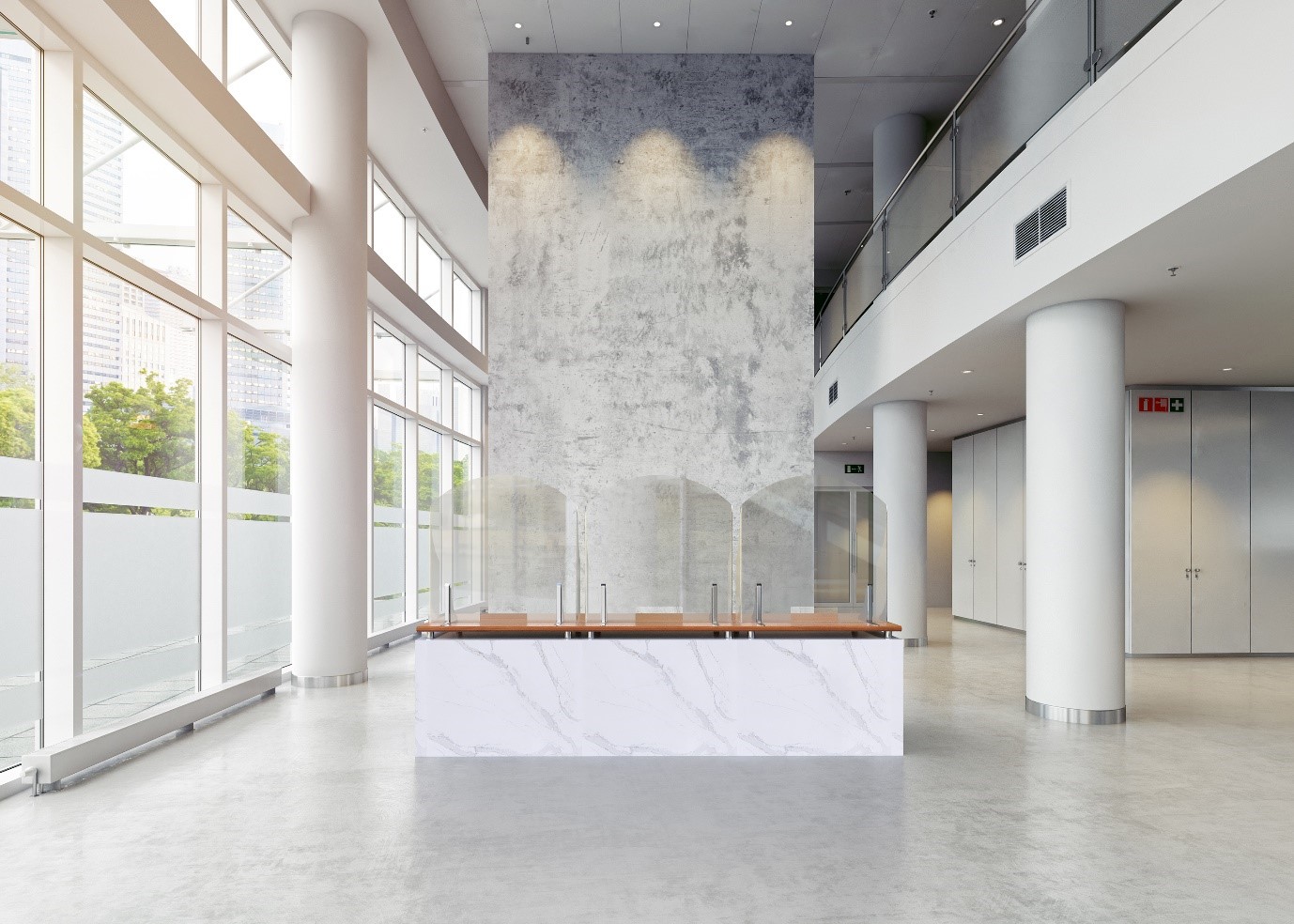 Reception Shield

The MGS Reception Shield is a protective screen system that can be easily fitted and removed without damage to the reception or office. Specifically designed for environments where it is important to maintain high-quality building aesthetics and a superior welcoming experience for visitors, its unique design allows a screen barrier to be safely fitted where fixing and drilling is not possible or appropriate.
The Reception Shield is available in a range of finishes with optional fixing points and side returns to provide social distancing to protect staff, work colleagues and visitors.