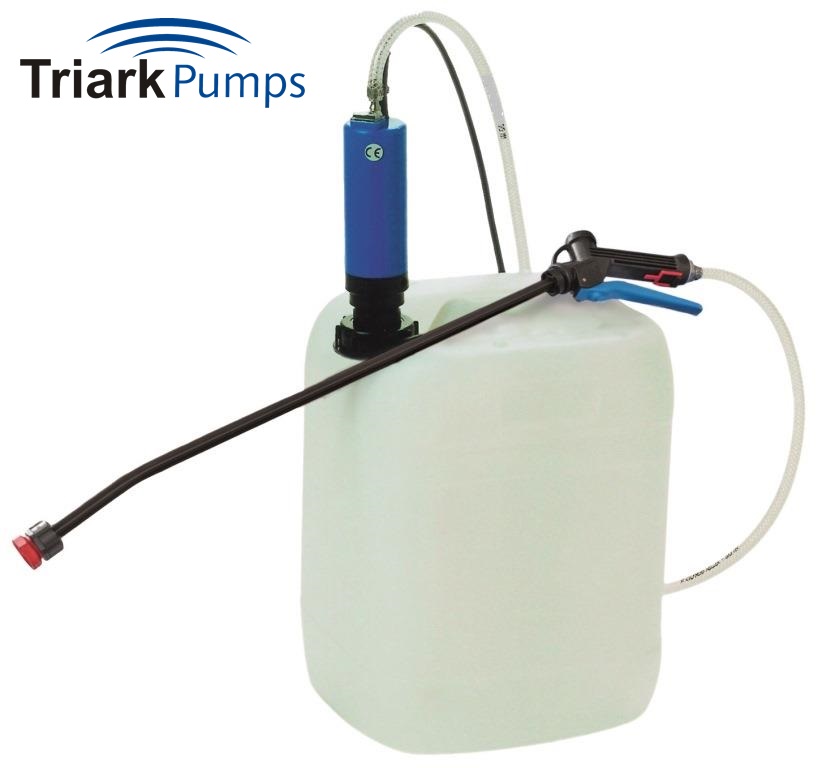 Donations of air-operated double diaphragm (AODD) pumps from Triark Pumps to local health care operations has helped with decontamination processes by containing 'Selgiene Extreme'disinfectant at key points around the premises.
Having already donated a number of pumps to several local health care operations, and seen the impact they have had, Triark is keen to play its part in the fight against the transmission of this silent killer, and so will continue to donate pumps and not look to make profit on any canister pump transaction.
The company has taken the decision to offer the same canister pumps and disinfectant to anyone that could benefit from their use, at cost price.
Commenting on this provision, Triark Pumps' Managing Director, David Rozée said, "As a leading distributor of pumps and pump related equipment, we are incredibly proud of our highly regarded service provision, but to be able to go one step further and provide a product that has a direct impact on controlling the spread of this horrible disease is a nice addition. We are pleased to offer this small contribution to the cause."
For further information, and to secure your canister pumps, please contact Ablah Williams at Triark Pumps on +44 1621 781144 or ablah@tri-ark.com.

About Triark Pumps
Established in 1984, Triark Pumps is one of the leading independent suppliers of air-operated double diaphragm (AODD) pumps in the UK. Whilst striving to be more than just a trusted supplier of pumps and spares, the company has built up unrivalled technical expertise over the decades. Today, in addition to helping customers find the best product for the job, at the lowest possible price, it also offers engineered solutions and guidance.