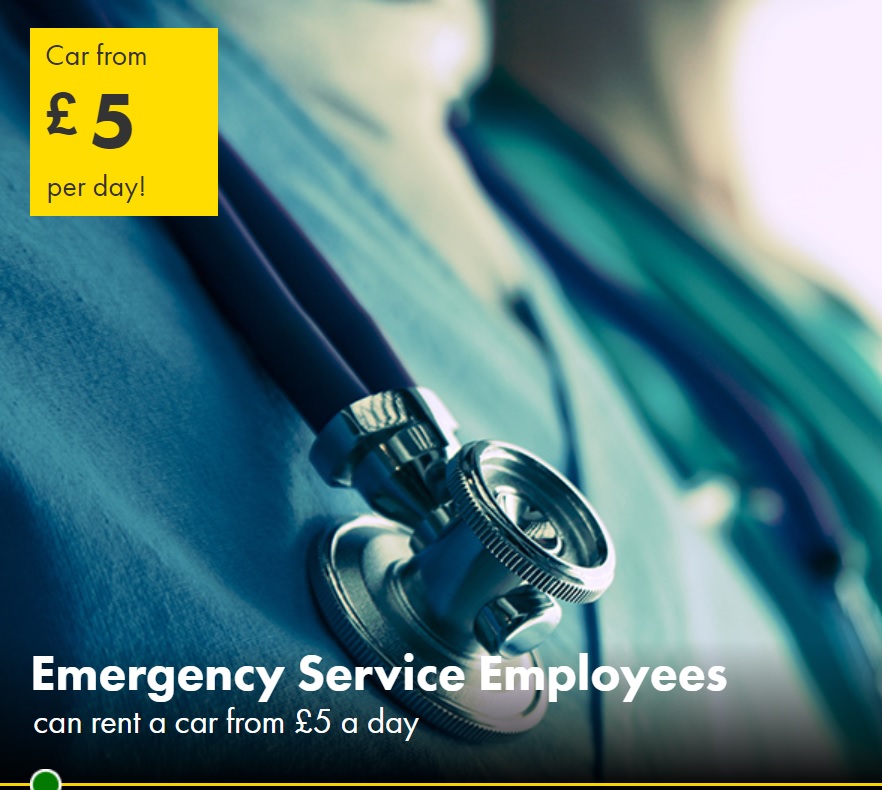 Europcar Mobility Group have launched the "Together" programme to support the mobility of workers in emergency service sectors in light of the COVID-19 crisis.
The group will make thousands of vehicles available from £5 per day to emergency services staff including NHS workers, armed forces, police, paramedics, ambulance workers, fire services, social care workers and those working in education and childcare.
This programme will be rolled out across Europe, as well as in other countries around the world where Europcar Mobility Group operates with its own subsidiaries.
Who is eligible:
- NHS employees
- Ambulance/Paramedics
- Police
- Armed Forces
- Fire Services
- Social Care Workers
- Education & Childcare Workers (includes nursery, teaching staff and social workers)
**Employee work ID will be required upon pick-up at the rental station**
Offer valid for bookings until 14 July.