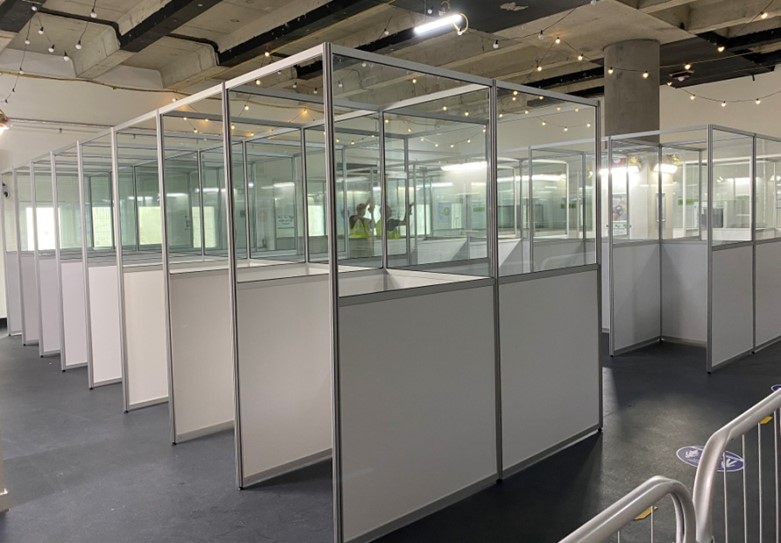 Helping to ensure employee safety.
With the on-going COVID-19 pandemic affecting the way we can work for the foreseeable future, there is a requirement for every business to demonstrate that they are ensuring the utmost safety for employees in the workplace. This is particularly important in high traffic areas such as canteens, common areas & changing spaces. It is these areas where cubicles can be most effective in reducing risk and creating safer spaces.
At Xhibit Solutions Ltd we use our versatile modular system to create bespoke cubicles to fit any workspace with both height and width adjustability allowing for endless flexibility. The aluminium framework can be supplied with a range of infill materials including toughened glass, acrylic and foam board and all surfaces are wipe down for simple and hygienic cleaning.
Our experienced and professional team deliver and install projects all over the UK, so for more details on how Xhibit can safely transform your workplace please get in touch at info@x-hibit.com or call 01323 811406.