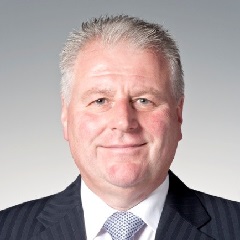 Geoff Prudence
C.Eng FCIBSE FRICS FIWFM MIoD

Chairman
Editorial Advisory Board

Chair
CIBSE FM

Geoff is an instantly recognisable Leader and Director in the FM industry and particularly known for actively championing the need for effective maintenance strategies, workable designs and driving improved standards of delivery in the built environment. He has led numerous industry activities, panels, boards, improvement initiatives and is long standing Chair of CIBSE Facilities Management.
"Involvement in the Advisory Board is a great opportunity for industry experts and Thought Leaders to help shape the discussions and direction of this forward-thinking service, not just in FM, but across the spectrum of the Built Environment, support services and wider industry sectors."
He has over 40 years experience in private and public industry, including the banking sector, critical environments, large property portfolios, Transport/Rail Infrastructure, Local Authorities, District /Regional Government and the Education sector, with particular emphasis in recent years with leading change and business transformation. He is well known for developing people, organisations and industry.