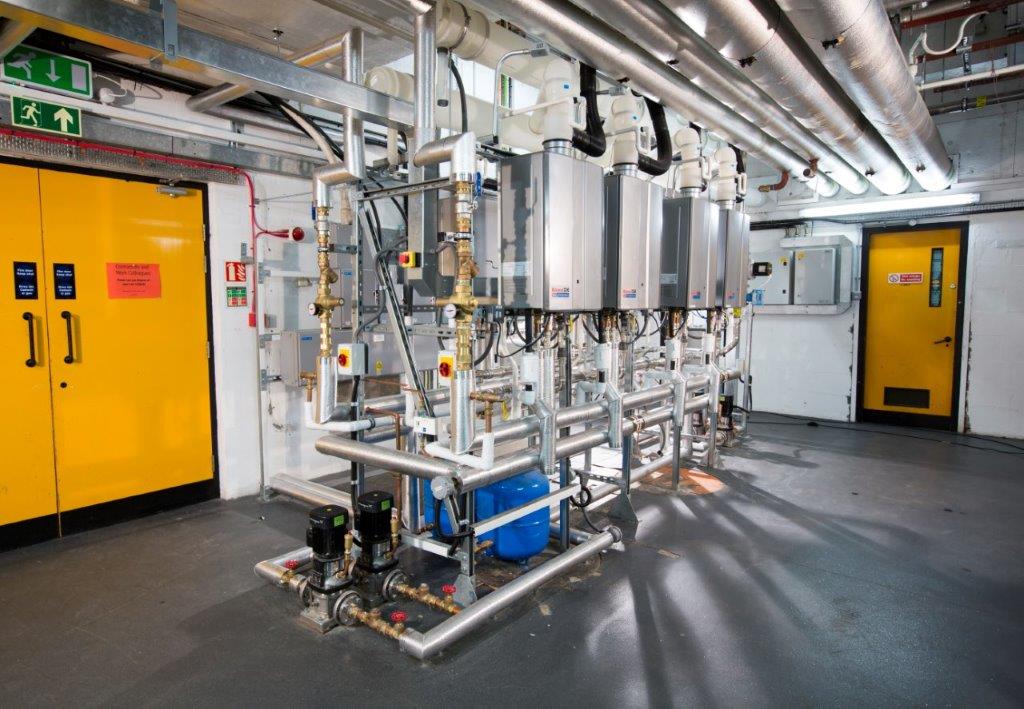 Now available from Rinnai, the UK leader in energy efficient hot water heating systems and units, are comprehensive appliance service plans for all new and existing sites. The Rinnai Service Plans start from as little as £25 per month.
Continuous and limitless flows of hot water are vital to any site and sustained interruptions can have serious consequences. The Rinnai appliance service plans aim to give end users peace of mind in knowing that, in the unlikely event of a problem, help is instantly and readily available to site.
The Rinnai Service Plans include:
A "Call Out Service" in the unlikely event of a breakdown where an engineer maybe required. One will get to site as soon as possible.

System Inspection - to review and offer advice to achieve full compliance to all current legislation.
"We are offering our end user customers Service Plans for their peace of mind in knowing that, in the unlikely event of a problem, they have an instant answer and action," says Rinnai Operations Director Chris Goggin.
"All our inspections and remedial works are carried out by Gas Safe registered engineers. It is a legal requirement for the obvious safety reasons that all works carried out on a gas fired appliance or system must be done by a fully qualified and registered gas engineer.
"The Rinnai range of hot water heating products are manufactured to the highest possible quality standards which ensures a long working life. Our reliability and commitment to customer service excellence is the industry standard."
On sites where a service contract is already in place, full training – free of any charge - is offered to the service agents, whether that be new or refresher training, to ensure that hot water is always running.
The company makes 2 million water heaters each year and manufactures a further 10 million gas appliances every year, which are distributed globally. All are manufactured to ISO 9001 and ISO14001 certified.
Backed with extensive warranties and fully qualified service teams, Rinnai is the first choice for continuous flow hot water, providing the most energy and economically efficient solution by using individual or multiple manifolded appliances.
"Rinnai employ innovative manufacturing and testing techniques to deliver unparalleled levels of safety, comfort and efficiency. With the Rinnai Continuous Flow Hot Water System, you will never run out of hot water," adds Chris Goggin.
Facility managers can contact the company direct in gaining access to the supply of units:
Call 01928 531 870 or email sales@rinnaiuk.com – or engineer@rinnaiuk.com.
Alternatively use the smart online contact points
"Help Me Choose" or "Ask Us a Question"
all held on the website homepage at www.rinnaiuk.com.

The end-user, site manager or owners simply visit the www.rinnaiuk.com website for instant assistance on easily and quickly choosing the right products to deliver fuel, energy, and environmentally efficient hot water, reliably and constantly.

The Rinnai Specification and Design Team can also prepare installation schematics that demonstrate best practise regarding legislative design considerations. This expertise will guarantee best practise to combat Legionella, G3 and a host of other onsite compliance issues. The result is a high efficiency, low emission system delivering unlimited amounts of hot water.