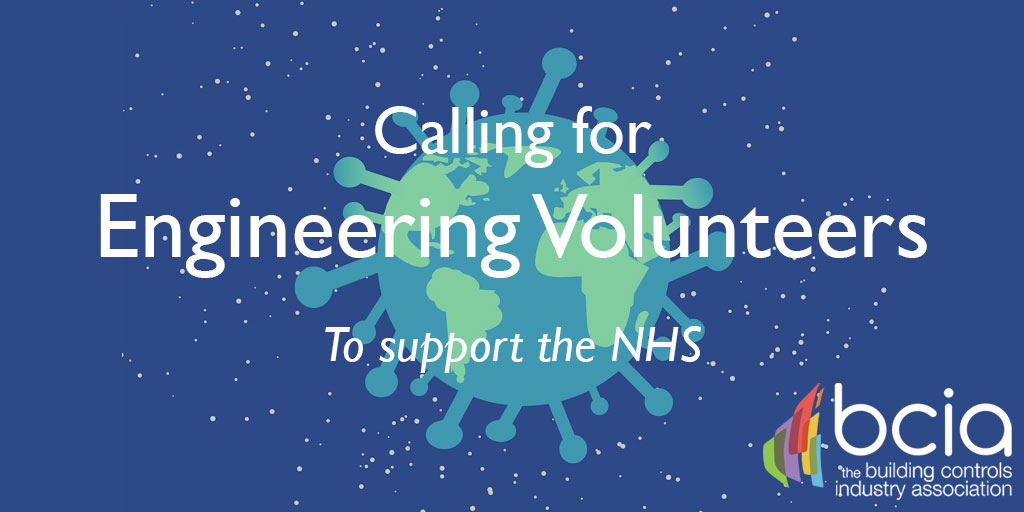 The Royal Academy of Engineering has written to the BCIA asking for support in tackling the COVID-19 pandemic.
In her email, Claire Donovan, Senior Profession Relationship Manager, Royal Academy of Engineering says: "As you are aware there are a number of new medical facilities being built across the UK to treat patients with COVID-19, and existing facilities are increasing capacity in specialist areas."
"Under normal operations, engineers and technicians work quietly in the background. With such unprecedented circumstances before us, this is no-longer the case. The effective delivery of clinical care will only be achieved if engineers and technicians work alongside their clinical counterparts.
"We have again been approached by NHS England to look at the possibility of engaging our colleagues across the PEIs to ask for volunteers to help with a range of engineering requirements that will enable them to continue to deliver frontline services, this time across all regions and nations.
"Again, time is of the essence and it is likely that we will need volunteers on site and in the regional hospitals within the week, if not within the next few days. This is UK-wide, preparatory for demand to increase across the country, not just at the three new field hospitals.
"We, and NHS England, thank you for your continuing commitment to our profession and all that it stands for, in these extraordinary times."

More Information On Support Needed

Royal Academy Of Engineering Letter

Engineering Support Job Description

NOTE: Within the letter is a link to a form which the volunteers must complete to enable The Royal Academy of Engineering to database their offer. The Royal Academy of Engineering has agreed to maintain this database but selection will be made by the NHS Team based on need.