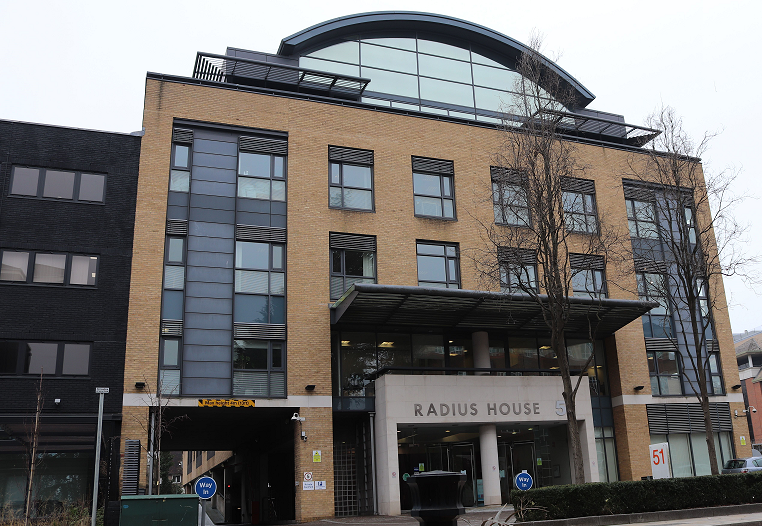 Wren Environmental Ltd are delighted to announce that even after a great start to 2021, our orders remain strong.
A key feature of 2021 is our relationship with CLS Holdings which started in September 2020, having taken part in a competitive tendering exercise. Wren's dynamic management structure and "can do" culture were key factors for the award. As well as a subsequent successful mobilisation and delivery of services. We have now completed the mobilisation at Radius house which went live on the 15th January 2021 as planned and we continue to work in partnership with CLS Holdings on further properties.
Our contract with CLS Holdings currently consists of five buildings, totalling 312,566 Sq Ft of high-quality commercial office space, for multiple tenants. The Wren dedicated team of technicians is led by our Contract Manager Gary Sturges. Gary was nominated to be the Account Manager for CLS Holdings due to being a proven and effective Contract Manager during his 10 year service at Wren Environmental.
"We are really excited to have been awarded these contracts with CLS Holdings and look forward to working in partnership with our client to realise their aspirations for the sites".

- Paul Hurrell

Managing Director, Wren Environmental
April will see Wren commence our first implementation of (Second Sight) at Nexus Place. Nexus Place was a contract we secured and successfully mobilised during the first pandemic lockdown. Which is testament to dedication of the MAPP and Wren operations teams. Less than one year on we are extremely excited to be implementing innovation aimed at enhancing the customer experience for the building users.
Second Sight is a truly affordable end to end building environment and plant monitoring solution that drives ongoing energy savings. Which can be installed on all systems such as heating, cooling, and water systems. It works off Bluetooth technology and GSM routers via a gate way, it's easy, quick and affordable to install and can be installed in commercial office, retail and residential.
Internal sensors monitor Co2 levels, lux, temperature, and humidity but also noise making it ideal for offices/meeting room or general office applications. The Bluetooth sensors can be used for pipe sensors and immersion sensor monitoring hot and cold-water temps, ideal for compliance and adds that extra level of comfort that the systems are meeting the required temperatures and gives early indication to possible plant failures or not achieving parameters.

COVID-19
The system is infinitely configurable as there are many more sensors available. For example, due to the pandemic a lot of buildings have low occupancy. Which has led to several systems being fitted with extra leak detection. Whilst other sensors can capture the occupancy levels, triggering alarms, should staff levels building up in confined areas.
The system also delivers innovations such as "Desk Monitor" which can capture desk use and relay the information to your cleaning company. Therefore, focusing effort on used desks and high-volume areas, saving you money and making it safer for your employees.
The system is also portable, so should you relocate you can take you investment with you, as internal sensors don't need to be hard wired.
The system reports are cloud-based allowing you to monitor your site/ sites from anywhere on one platform. We can also configure your system to alert you to your mobile or email where Compliance is about to be breached or Energy usage out of normal parameters.
We can also use it as a predictive tool for business focused maintenance and alerting call out teams to plant failures.