Working from home

Whether you and your teams had actually done this prior to COVID-19 or not, it's likely you'll be VERY familiar with it now! It has been forced upon most and for those who are not used to it, it can be a big adjustment with lots of new dynamics to adjust to. As with any change it needs to be managed correctly - and creatively, and our people must be supported along the way. Agile and remote working is our specialist area. Our team are often at opposite ends of the country and every now and then, even opposite hemispheres; check out our tips for successfully working from home here.
Everyone's immediate concern is the health of themselves, their friends and their families. Naturally, as we are all either business owners or employees; our next concern is continued employment, sales, productivity and success, all whilst doing this in an entirely new work setting!
To fully understand how agile teams are surviving and thriving through managing in our 'new-normal', many organisations are engaging with their workforce by leveraging our Home & Remote Working Survey.
If you're questioning whether your teams are supported with the right IT equipment, if they have barriers to productivity, how they're managing their wellbeing and if they feel connected with their teams, managers and clients then get in contact with the team at info@ipwc.co.uk and claim your LCCI discount!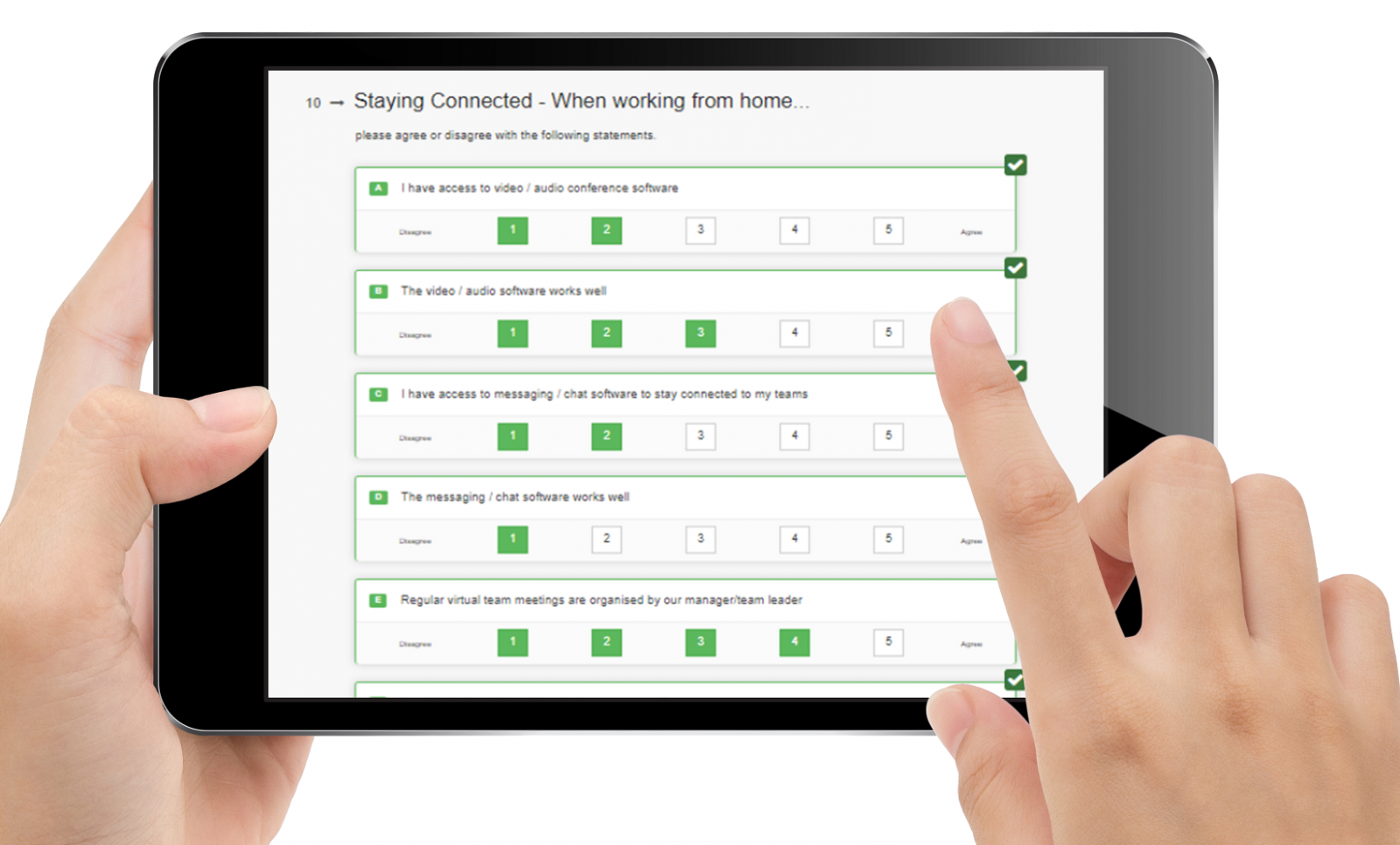 How is this useful to you?

We support your teams and your business by collecting and analysing data, reporting on useful and practical metrics across our six key success factors that could mean the difference between just surviving or really thriving whilst your teams are working from home.

Planning for re-occupation?

By analysing our data you can also identify teams that might be more productive if they were to be the first wave of people reoccupying your buildings. We have a specialist design team who can also help with social distancing planning of your workplace.

Why listen to us?

We've been partnering with businesses since the early 2000's helping them to create workplaces that enable productivity whilst introducing remote and agile working. Our work has been directly responsible in creating more streamlined businesses who have been enabled to shed costs, maximise potential and get the most from their working teams. Find out more about the success of our clients with our help, nationally trusted brands like NHS, Bosch, G4S, Thomson Reuters and more here.