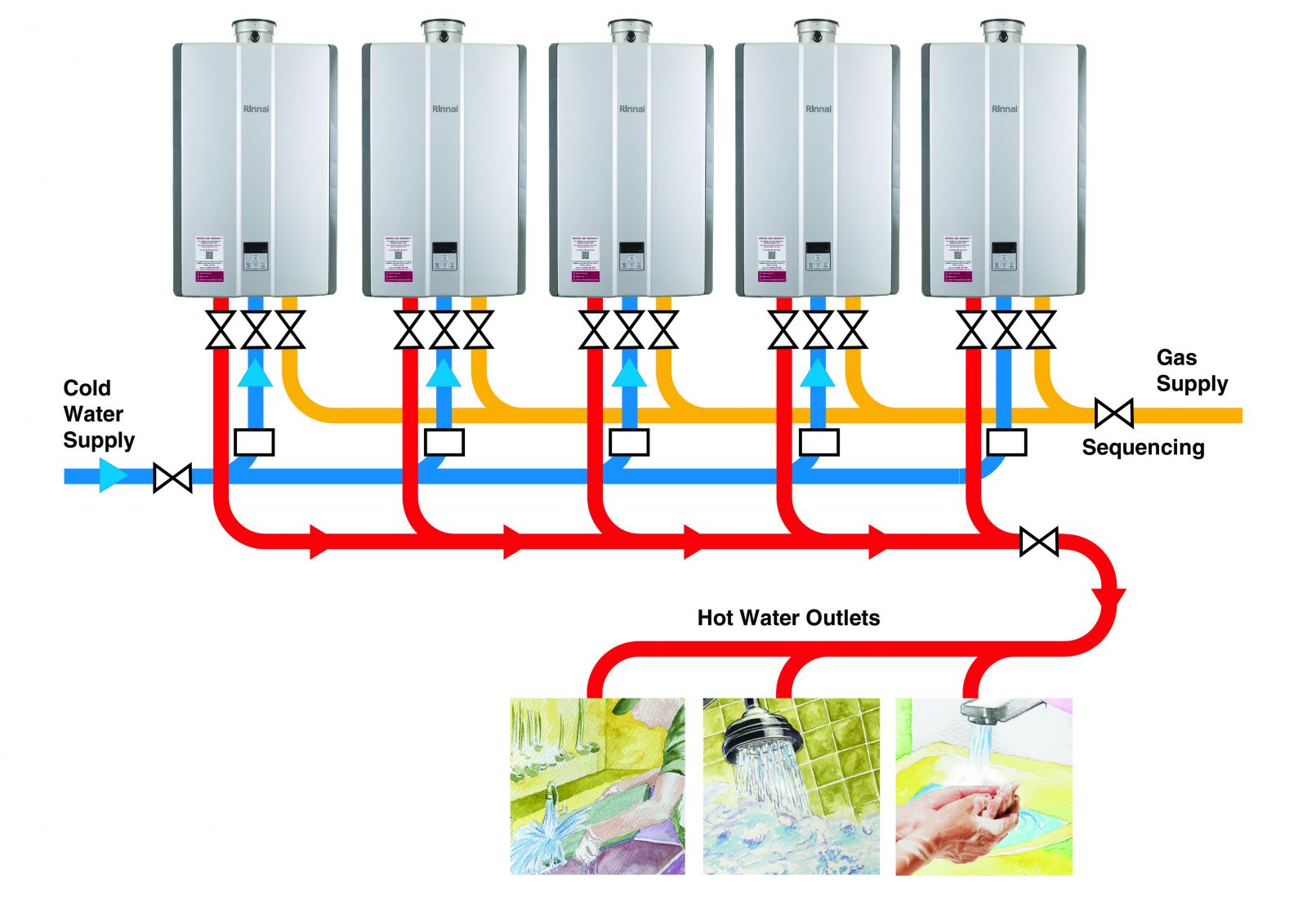 Limitless Temperature Accurate Hot Water and Hydrogen Blends Ready.
Rinnai continues to make innovations in both products and service in helping reduce the carbon footprints of all sites and applications with the introduction of the Rinnai Carbon Cost Comparison Form, which is available FREE of any charge on here.
The Rinnai Carbon Cost Comparison Form offers a free appraisal of a site's current hot water delivery system, along with recommendations for reducing the carbon load. The user simply visits the Rinnai website, completes the form and hits the 'Submit' prompt. Rinnai then makes a thorough analysis and returns to the user. Hard copies of the form are available on request.
Carbon Cost Comparision
The process of completing the Carbon Cost Comparison Form is straight forward: a user or contractor locates the form on the Rinnai website and provides relevant information. This information gathering is very brief; current model and system, maximum gross input power, quantity needed, type of outlet (e.g., shower, washing basin) and how many peak demands in a day. Collected data is then passed to the Rinnai Technical team which calculates emissions and savings which can be made on both carbon load and fuel costs.
The Rinnai Carbon Cost Comparison Form is located as part of the Rinnai suite of innovative digital touchpoints (Carbon cost comparison form :: Rinnai UK (rinnai-uk.co.uk). These pages are designed to make customer decision making fluid and specific.
Says Chris Goggin for Rinnai, 'Continuous flow hot water heating units and systems deliver proven reductions on working costs and quantifiable improvements in energy efficiency, as well as provision of temperature-controlled end product whenever the need arises. The user pays for only fuel used to heat the water at point of use - NOT when on standby as in stored tank holding systems creating cost effective and carbon reducing solutions for systems on the gas grid. Our Carbon calculation service however will compare our complete array of Hydrogen blend ready water heaters, Hybrid solar and heat pump systems, and stand-alone heat pump solutions, providing our customers with market leading low carbon solutions.'
Rinnai is a world leading manufacturer of hot water heaters which designs and produces over 2 million units a year. The company operates on each of the 5 continents and has an established reputation for high performance, robust cost efficiency and extended working lives.
UKCA certified, A-rated water efficiency
Rinnai hot water products offer a limitless supply of instantaneous temperature controlled hot water that can act at 65 degrees C as a thermal disinfectant on all known bacteria.
Rinnai units are UKCA certified, A-rated water efficiency, accessed through multiple fuel options and are available for purchase 24/7, 365 days a year. Any unit can be delivered to any UK site within 24 hours.
Rinnai is committed to decarbonisation. To demonstrate Rinnai's attitude towards global environmental issues the "Rinnai N series" is hydrogen-blends ready NOW and can use BioLPG capable of delivering NetZero carbon emissions.
Rinnai offer comprehensive training courses and technical support in all aspects of the water heating industry. More information is on Rinnai's website and its "Help Me Choose" webpage.
For more information on the RINNAI product range visit www.rinnaiuk.com