What is the Accredited Auditing Professional Certification Seminar?

AAP certifications are structured and designed for empowering an individual to provide a consistent and standard quality assurance audit. Each certification is valid for two years from the date taken. The AAP certification will place you within an elite group of auditing professionals throughout the world.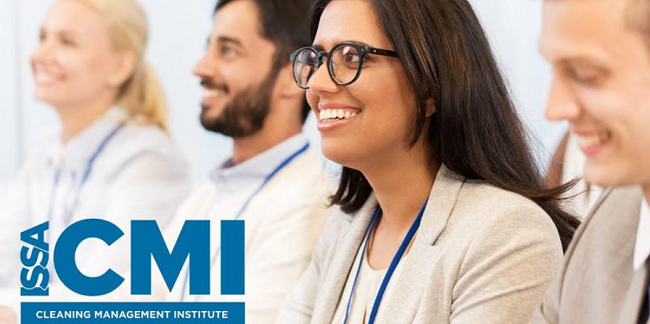 Start: 10.00 am
Finish: 4.00 pm
Seminar Session

The one day seminar hosted by ISSA's CMI will teach you all about performing a quality assurance audit within a facility. Through an interactive, hands on program you will learn the technical skills needed to perform an audit as well as the ethical aspects of having this responsibility.
Seminar Topics Include:
• ISSA Value of Clean.
• Defining Quality Assurance.
• Quality Assurance Tools.
• LIVE Building Audit.
• QA Reporting and What it Means.
• Next Steps After Reading Your Report.
Each attendee of the AAP seminar will receive a 30-day free trial of Smart Inspect (valued at US $2,000).

Who Should Attend The AAP Seminar?

AAP is open to any cleaning professional who wishes to obtain a better knowledge of quality assurance audits and how it will impact their operation. AAP is available for in house service providers, building service contractors and any other industry professional interested in understanding quality assurance procedures. No matter what organization that you work with, AAP certifications are very important. The return on your investment will pay for itself in the first year. Reducing task duplication, catching deficiencies before they become a complaint and reducing the absenteeism rate are just a few benefits of this program.

Why is AAP certification important?

AAP will hold quality assurance professionals to a higher standard, adding audits and documentation to the operation. For the first time, professionals will have a certification recognizing their new standard and career path.

Additional Features & Benefits of the Seminar

• Understanding where deficiencies come from and how to create a solution.
• Reduce your operating expenses while increasing employee efficiency.
• Provide added value and peace of mind to your clients that their facility is hitting a new level of clean.
Ticket Price is £475 – £680
If you have any further questions, don´t hesitate to contact us:
Administration:
Alexandra Adams
Email: alexandra@issa.com
Phone: +49 6131 6367824
Questions on the programme:
Frances Ball
Email: frances@issa.com
Phone: +44 7710 573 571
---
ISSA - The Worldwide Cleaning Industry Association

ISSA is the leading trade association for the cleaning industry worldwide with a membership of more than 9,200 members worldwide, around 1,500 in the Europe, Middle East and Africa (EMEA) region. We are home to distributors, manufacturers, manufacturer representatives, building service contractors, in-house service providers, and associated services. We endorse our members and their employees to make valuable contacts through the industry's largest cleaning shows.
Our association assists to increase members' professionalism and success through its popular global website, www.issa.com and the portal for the EMEA region, www.issa.com/emea, where business tools, educational products, industry standards, publications and services specifically focus on the professional cleaning industry are offered to our members and their employees. It is through these initiatives that ISSA helps our members demonstrate the true Value of Clean to their varied constituents so that they can change the way the world views cleaning.
The association is headquartered in Northbrook, IL, USA, with regional offices in Mainz, Germany, and Shanghai, China.
Contact ISSA's helpful EMEA staff if you have any questions or to learn more:
Email: emeaservice@issa.com
Phone: +49 6131 6367821