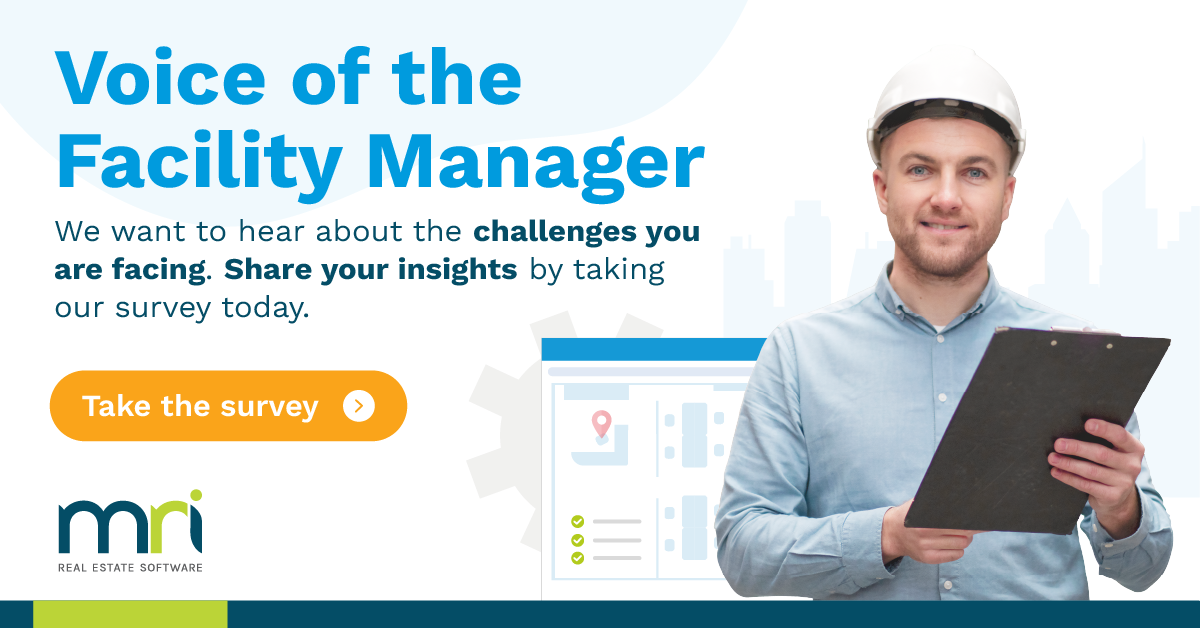 The last few years have been challenging for Facilities Management professionals around the world. The impacts of Covid and the changes in work habits created a demand for digitalisation which pushed the industry to adapt and respond to the new trends in a short amount of time.
To recognise the often-overlooked contributions of people involved in facilities management and maintenance around the world at a time when the job has never been so challenging, we have launched a survey so we can help the FM professionals to get their voice heard.
The FM industry accounts for around 7.5% of the total UK GDP and is expected to be valued at over £52billion by 2026. However, its contribution is often hidden in the background – FM is, after all, a sector which should be almost invisible when done well.
MRI Software is encouraging FM professionals to have their say about the challenges of their role and the future of their industry, by taking part in its inaugural Voice of the Facilities Manager survey.
In return, three lucky respondents will have the chance of winning £150 worth of Amazon vouchers.

MRI Software's Voice of the Facilities Manager survey aims to shine a light on the challenges faced by FM professionals, as well as the approaches they're leveraging to meet those challenges.
By taking a deep dive into the realities faced by FM teams, from the aspects of their role they find most fulfilling to the technology they're using to support them in their roles, MRI Software aims to uncover insights that could help drive the future direction of the sector.
James Massey, Managing Director for Facilities Management at MRI Software, explained why the VoFM survey is so important:
"It is key to our success, and therefore the success of our customers, that we make sure we and our products remain not only relevant but also truly enabling – if we don't give a voice to customers then we become a closed shop which is certainly not what we want to be."

- James Massey

Managing Director, FM
MRI Software is inviting facilities management professionals to share their thoughts and insights in the inaugural Voice of the Facilities Manager survey. The results will be collated and published later in the year as the MRI Software Voice of the Facilities Manager report, with actionable insights to help facilities managers achieve their objectives.