ThisWeekinFM.com founded the Facilities & Workplace Networking Club almost two years ago, exclusively for Facilities, Workplace & related professionals drawn from a broad cross-section of organisations and disciplines.
The Facilities & Workplace Networking Club host a number of events every year exclusively for its members, their business partners and their clients.....and the best bit - membership is completely free!
Members of the Facilities & Workplace Networking Club meet in Central London every two months for a casual and informal evening, aimed at providing a comfortable environment for business people in the industry (or associated with it) to connect, discuss current topics, share ideas and build mutually beneficial commercial relationships. See a selection of typical attendees here.

The Club also hosts significant events for the FM and Workplace Industry, in particular a Black Tie Boxing Dinner, a Summer Boat Party and a Christmas Extravaganza. These are not to be missed!

"Last month was my first time at this event and it was excellent. The venue is very professional as are the attendees.
This networking event is attracting a very high level of decision makers in the FM industry and is a 'must attend'
for those wishing to develop relationships, market understanding and obtain new business."
Stephen Peal, Managing Director, PPSPower
19th March 2018


"This was Grade One's first time sponsoring a Facilities & Workplace Networking Club event and we can confirm that it was a fantastic afternoon/evening. We made great contacts and it is an event we would sponsor again."
Stephen Corrigan, Managing Director, Grade One Commercial Cleaning
5th September 2018

Already a member and simply need to change your details? No problem, simply change your registered details to continue to be a member of the Facilities & Workplace Networking Club and receive event invitations.

Change Your Registration Details


Scuba Diving Club

ThisWeekinFM Scuba Diving Club is a partnership between the leading information hub in Facilities Management and the UK's premier 5* PADI Scuba Diving and Travel centre. The concept is to bring not only the fun aspect of scuba diving to the masses but also to highlight the health and welfare benefits of the sport to a greater audience.
The benefits of joining the TWinFM Scuba Diving Club are many, including free pool sessions to members, discounts on trips and equipment, regular events promoting the environment and how scuba diving can help drive awareness amongst many others.


Back on Pole Position!

The Facilities & Workplace Networking Club has once again teamed up with Matrix Motorsport to help promote the Facilities & Workplace Sectors at this years' Renault UK Clio Cup. All 18 of the UK Clio Cup's races will take place at the British Touring Car Championship's high-profile events which in 2017 attracted a total of 385,100 people and a record 144.5 hours of live free-to-air coverage on ITV4. Races were also streamed live on the ITV.com website – thereby adding to the audience reach via handheld devices.
2019 Race Schedule
Rounds 1 & 2 - Brands Hatch Indy - 6th to 7th April.
Rounds 3 & 4 - Donington Park National - 27th to 28th April.
Rounds 5 & 6 - Croft - 15th to 16th June.
Rounds 7 & 8 - Oulton Park Island - 29th to 30th June.
Rounds 9 & 10 - Snetterton - 3rd to 4th August.
Rounds 11 & 12 - Thruxton - 17th to 18th August.
Rounds 13 & 14 - Knockhill - 14th to 15th September.
Rounds 15 & 16 - Silverstone National - 28th to 29th September.
Rounds 17 & 18 - Brands Hatch Grand Prix - 12th to 13th October.
---
Full Schedule Of Events

A full schedule of Events hosted by the Facilities & Workplace Networking Club is as follows.

Facilities & Workplace Networking Club
M Threadneedle, London
4:30pm to 7:30pm
A limited number of tickets are available for each regular meet and we keep on growing! You can expect to meet around 100 professionals, with more than 60% being Company Owners or Directors. That's almost two in every three attendees!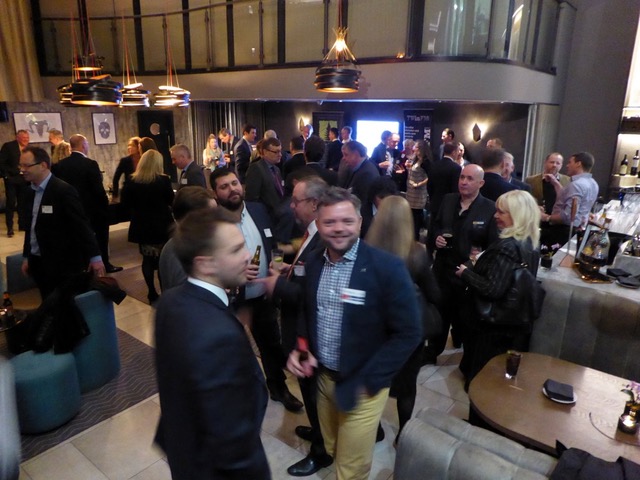 No Speeches or Talks
No Membership Fees
No Sales Presentations
Meet our Chief Editor
Food & Welcome Drink Provided
Please contact dave@twinfm.com if you currently sponsor or advertise with ThisWeekinFM.com and want to attend.
All Meeting Dates:
Thursday February 28th 2019 - event concluded. See the showreel here.
Thursday April 25th 2019 - event concluded. See the showreel here.
Thursday June 27th 2019 - event concluded. See the showreel here.
Thursday August 29th 2019 - details here. Tickets available now!
Thursday October 31st 2019 - details here.
Celebrity Open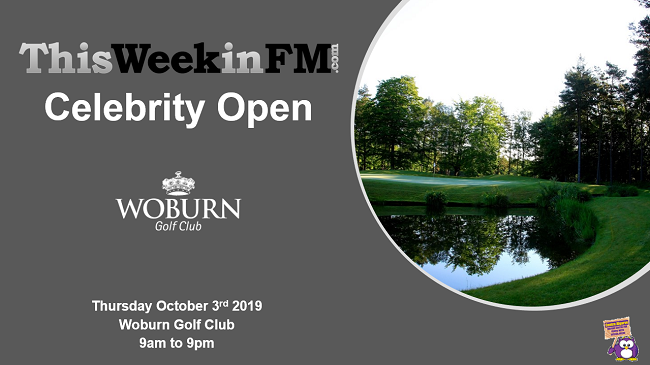 Marquess' Course, Woburn Golf Club, Milton Keynes
Thursday October 3rd 2019, 9am to 9pm
The ThisWeekinFM Celebrity Open is taking the FM industry to the luscious fairways and immaculate greens of Woburn Golf Club for a golf event you'll never forget.
As the name suggests, this is a Celebrity Open and each team will have the opportunity to include an ex-sporting celebrity from the competitive world of football, rugby or cricket as their fourth member. Celebrities such as Darren Anderton, ​Osvaldo Ardiles, Alan Brazil and Pat Jennings could be on your team!
Festive Lunch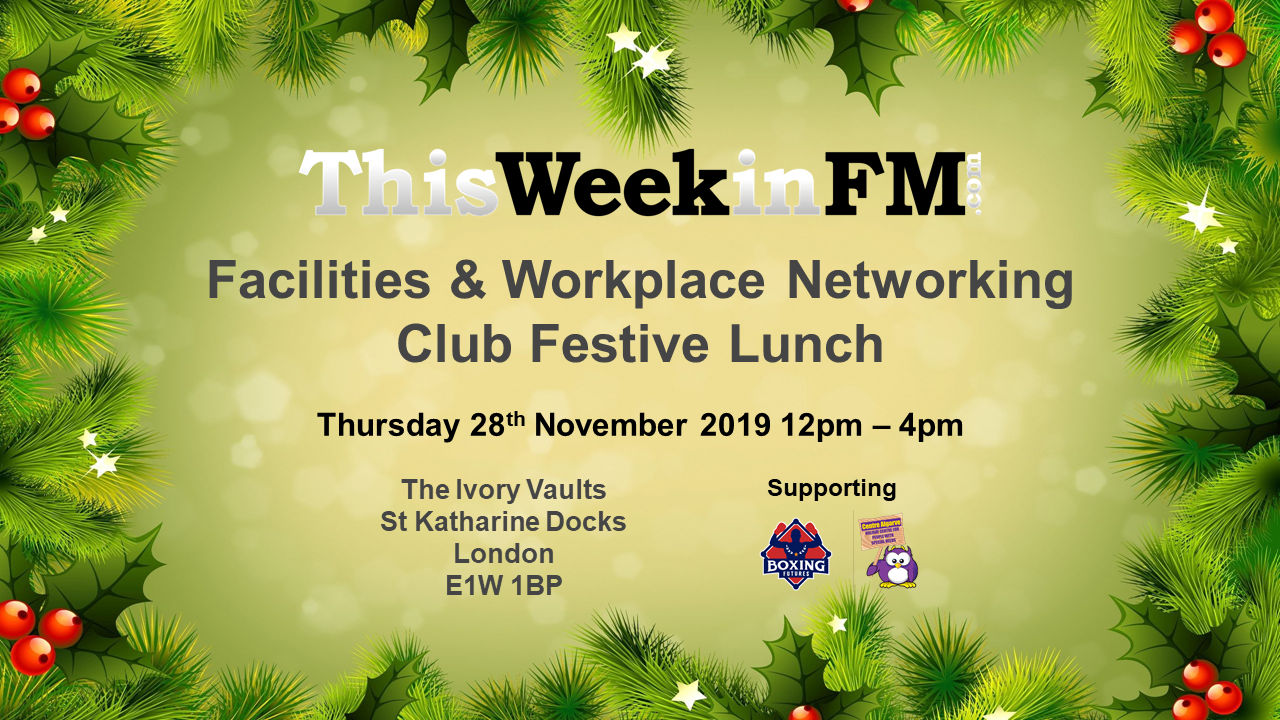 Ivory Vaults, St. Katharine Docks, London
Thursday November 28th 2019, 12pm to 4pm and onwards
The Facilities & Workplace Networking Club, run by ThisWeekinFM, hosts something for Christmas every year, from three course lunches to full-on Christmas Parties. This year we started the seasonal celebrations early with a Festive Lunch, which includes a bubbly reception, four course lunch and entertainment!
The Christmas Extravaganza welcomed almost 200 professionals from the Facilities, Workplace and Built Environment sectors to enjoy great hospitality and an unforgettable night of festivities which included a live DJ and dancing, whilst raising almost £1,500 for Charity.
See the Showreel here.
See the Scrapbook here.
Read the write-up here.
Sponsorship Packages and Group Bookings can be booked directly with ThisWeekinFM and Individual Tickets are available here, using Password FMClubNov19.
Charity Boxing Night Black Tie Dinner
6th in the series - Thursday May 14th 2020, 6:30pm to 11pm
The next Charity Boxing Night Black Tie Dinner will be the 6th event organised by the Facilities & Workplace Networking Club which welcomes almost 300 guests; including Property Owners and Occupiers, FM companies as well as Property Managing Agents.
This is not a gentlemen only evening. Ladies are most welcome.
Altogether a unique experience - with a champagne reception, four bouts of top class boxing and a three-course dinner - which means clients will remember the occasion and you, their host, for a long time to come.
A review of 2019's Charity Boxing Night Black Tie Dinner is avialable here, which includes video coverage and a link to some photographs. See who attended here.
Annual Summer River Boat Party
Dixie Queen, River Thames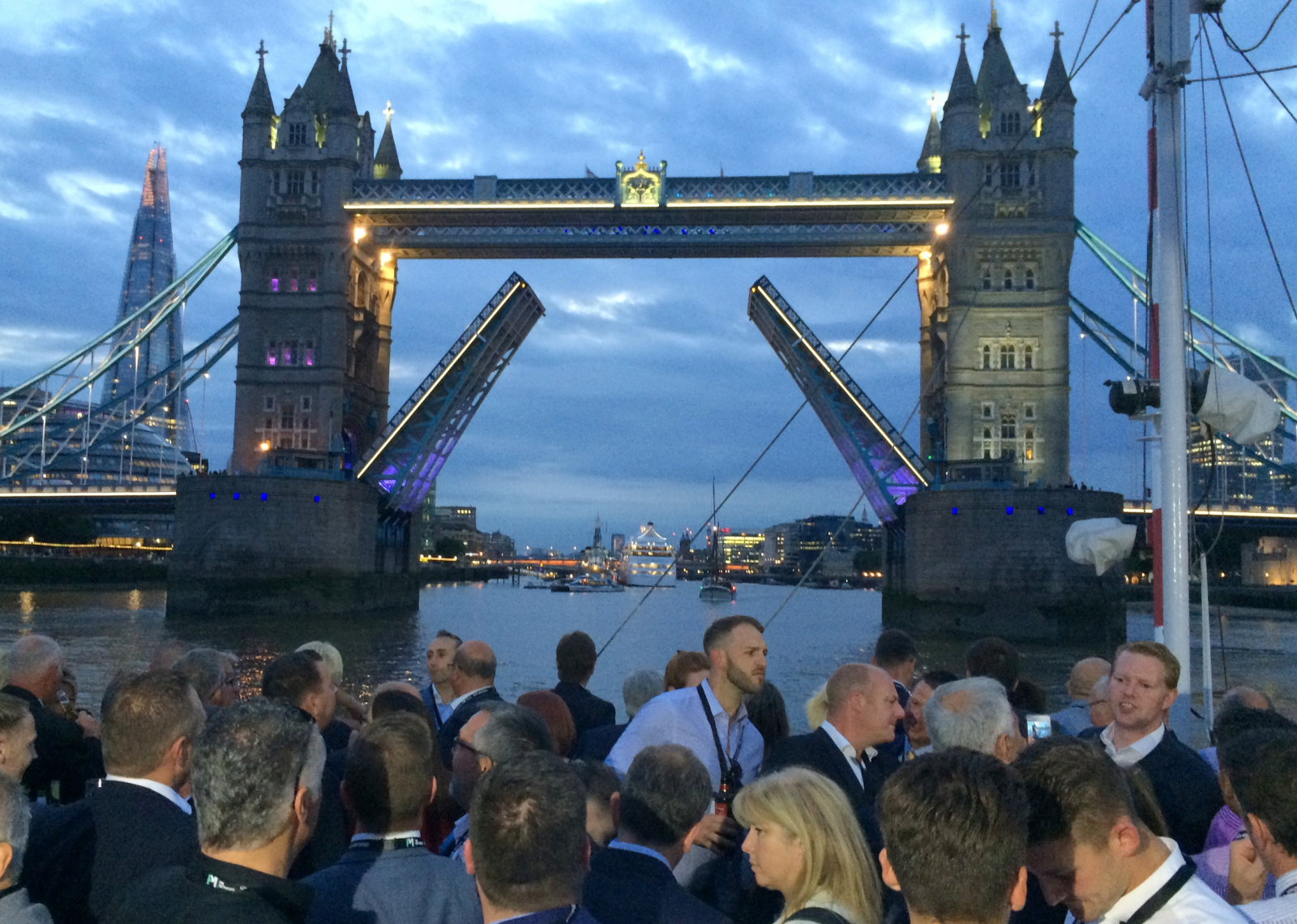 6th in the series - Thursday July 9th 2020, 6pm to 10pm
The Annual Summer River Boat Party is one of the most popular events in the facilities industry's calendar. Wow guests with the enchanting and ever-changing backdrop of London's famous sights whilst cruising aboard the Dixie Queen, a replica 19th Century paddle steamer - London's largest entertainment, conference and party boat.
A review of 2019's Annual Summer River Boat Party with a showreel and photographs is available here.
A high demand for this event is anticipated, with several packages and tables being reserved already. For further information and to guarantee your place(s) for next year please contact us now.
All tickets will include a hot and cold buffet with dessert and entertainment.

We look forward to welcoming you to one of our events soon!
The Facilities & Workplace Networking Club Team
---
Bespoke / Closed Door Events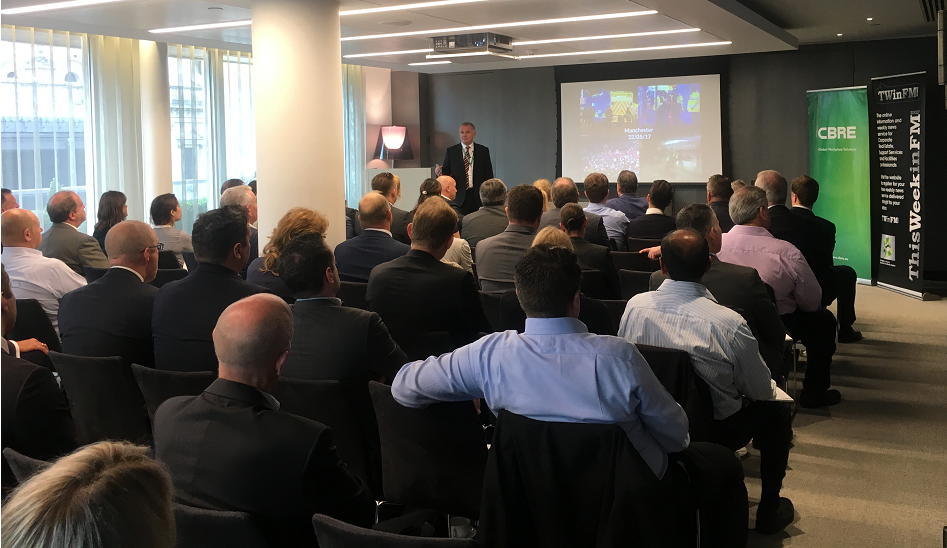 Due to our extensive experience in creating and managing events for the FM and Workplace industry, combined with the extensive reach of ThisWeekinFM's news service (especially to End User Clients), the Facilities & Workplace Networking Club can provide bespoke events for businesses of all sizes. This includes and is not limited to Breakfast Briefings, Focus Groups, Product Launches, Roundtables, Seminars, and Workshops. We can cater for all budgets, having worked with multi-national organisations like CBRE as well as SME's like NFS Technology Group and Peartree Cleaning Services.
See some Showreels:
- Haven Power Breakfast Briefing Here
- Electrosonic Roundtable Here
- CBRE Breakfast Briefing Here
If you would like to engage with the Facilities & Workplace Networking Club on a bespoke event or simply learn more about the services available, please contact Di Searle using di.searle@twinfm.com or call 07588 724 972.
---
Partnered Events

The Facilities & Workplace Networking Club has a number of media partnerhips with other industry networking events, through ThisWeekinFM.com.
Property Affiliates Network
The Property Affiliates Network promotes innovation, the sharing of ideas and addressing issues that affect the industry through its bi-monthly breakfast focus events in Central London. The network is also responsible for the hugely successful FM Female event, held twice a year.
Learn More …
The Doyle Club
The Doyle Club meets on the 1st Thursday of every month in Central London from 1300 to 1730 but members come and got to suit diaries. There is a normal attendance between 250 and 300 members for each meeting and there are always new people to meet.
Learn More …
---
Exhibitions & Tradeshows

The Facilities & Workplace Networking Club works closely with some of the industry leading exhibitions across the country.
---
Share