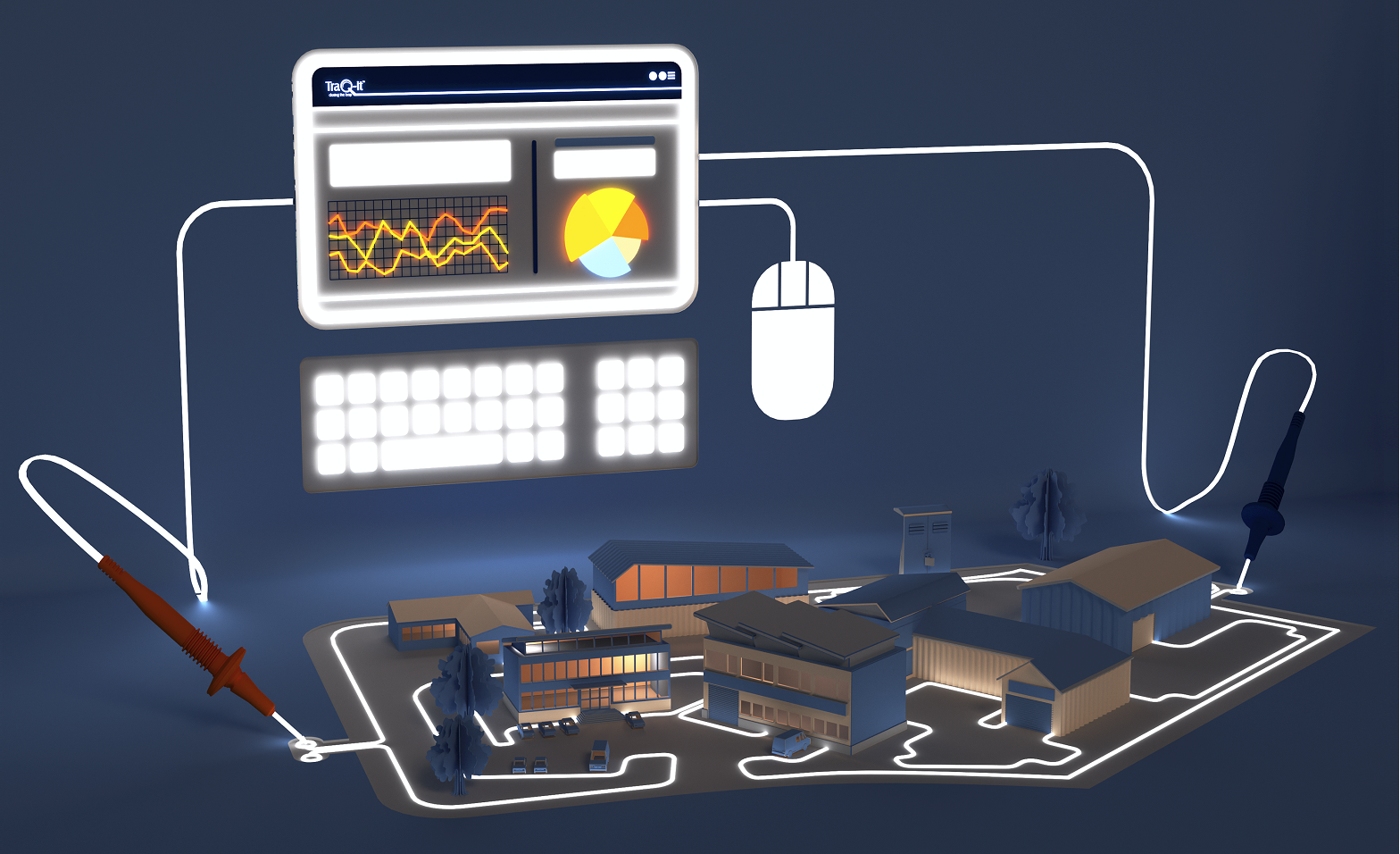 Why is a Complete Managed Compliance Service necessary?
There are a number of reasons, but certainly through our experience since the advent of the Electricity at Work Regulations (EaWR) 1989, there has always been an ad-hoc approach to Inspection & Testing. A programme of testing is completed by one supplier, another supplier completes remedial works, but records are rarely consolidated by the client's duty holder. The duty holder changes his job, the cycle starts again in the next three or five years, and the end result more often than not is a lack of record traceability, accountability, or even awareness from management of the position they could find themselves in, should there be a breach of EaWR 1989.
Unfortunately, the foregoing situation is commonplace throughout all working environments, and it should not be the case in today's market place, given technological advancements together with a collective knowledge of legal requirements under EaWR 1989.

So, looking at the problem in more detail…….
All clients have, I'm sure, several suppliers of Fixed Wire Electrical Inspection & Test (FWIT).
The suppliers come to site, undertake the FWIT, supply reports on time and everyone is happy. The client has discharged their duty holder responsibilities under Regulation 3 of The Electricity at Work Regulations 1989, i.e "matters which are within your control."
The client rarely bothers the supplier regarding accuracy and content of the reports, they're confident in responding positively and feel in control, should there be a breach of The Electricity at Work Regulations 1989, which incidentally could prompt, depending on the severity of the breach, a visit from the HSE.
From a client's perspective, the Periodic Inspection & Test box has been ticked…………..
My records are current, accurate and consolidated, with a documented history of all the electrical system changes
My records reflect the installation as it is today
I have archived records of system changes (Minor Works or similar), which are at my fingertips
Schematic drawings are up to date
I am in control of records and documentation, so the installation is safe to remain in service
But like so many organisations, clients sometimes haven't received records. And when they have, they are full of limitations, lack of testing and non-identification of circuit designations. Unfortunately, this is an endemic problem within our industry, which ultimately leaves the duty holder exposed should there be a breach of EaWR 1989.

A Complete Managed Compliance Service – How Has it Been Achieved?
Customer care and customer service are not phrases that are generally used in our sphere of business. Our competition are normally fashioned as an offspring from an electrical contractor, where their world is one of constant frustration, irritation and monies owed. Not an ideal basis to leap into the positive world of sales and marketing.
Guardian saw this juxtaposition as an opportunity and began in earnest developing a customer focussed service in 2010.
Over several years and with significant investment, Guardian developed TraQit, our standard medium of real-time interactive website reporting, to ensure duty holders are in control of reports, drawings etc at all times. Together with our industry-leading technology TraQit, Guardian author a duty holder handbook and a suite of practical guidance notes, which, amongst other issues, illustrate how compliance with EaWR 1989 can be achieved in a 24/7 working environment.
Over the years our service delivery has evolved:
Testing Specifications and technical documents have been written for many hospitals, universities and blue chip organisations
We chair a number of client duty holder committees
We teach the industry – BS7671: 18th Edition, EaWR 1989 & duty holder courses
We provide a total cradle-to-grave solution

Guardian Technology - TraQit & QR Codes
During the testing programme, clients could be adding additional circuits or certifying corrective remedial actions, which give rise to additional certification. The certification is then simply uploaded by the duty holder to your unique TraQit website by a drag and drop method, taking a matter of seconds. The TraQit department is automatically alerted.
They will then review and edit the existing records with the certified changes, thus ensuring the records are always current, accurate and consolidated with a history of all certified changes. For example, if there have been 15 changes to a Distribution Board over a 3-year testing programme, there will be 15 Electrical Installation Condition Reports stored in chronological order – continuous evidence of monitoring and maintenance as required by EaWR 1989.
A recent addition to work in tandem with TraQit, are QR Codes (Quick Response Codes).
Each individual distribution unit subjected to inspection & testing or drawing will have a visible and accessible QR code affixed on the relevant unit.
The TraQit app is available as a free download on iPhone, Android and Windows phones.
Once downloaded, simply scan over the QR Code with your device, input your assigned TraQit login details and the Electrical Installation Condition Report for the relevant distribution unit will open via your TraQit website.
QR codes on distribution boards ensure client maintenance teams, contractors and associated trades have instant site access to reports and schedules via TraQit. Resulting in efficiency of working and a safe system of work.

Closing the loop - A Managed Remedial Service
During the fixed wire inspection and testing process, it is highly likely that both Code 1, 2 & FI observations will be identified on your site, which will require immediate or urgent attention, usually by your in-house maintenance team or local contractor. Despite our bi-monthly reminder to our 2,500 strong client base, recent analysis shows that 50 per cent do not evidence via minor works certification, closure of outstanding Code 1, 2 & FI observations.
Given these statistics, which have remained a constant for the last 2 years, Guardian has now taken the step of offering a managed remedial service to ensure timely completion of corrective actions. Additionally, you will have peace of mind that your real-time TraQit bar charts will be updated to ensure records are current, accurate and consolidated with a version history of all system changes. On completion of certified system changes, automatic email alerts will be issued to all listed duty holders, guaranteeing they are kept in the loop and effectively monitoring the changes.
To download your completely free duty holder guide, visit: https://guardianelectrical.co.uk/dutyholder-guide.