The Water Dispenser & Hydration Association (the WHA) provide peace of mind to Facilities Managers, helping FMs to ensure that, when procuring or specifying water dispensers, those suppliers that they shortlist are members of the WHA.
The organisation is a Media Partner to ThisWeekinFM, supplying insights on hydration and employee wellbeing.
The WHA was formed in January 2020 following a merger between two long-standing trade associations to create a trade body that is bigger, better, and stronger in terms of the service it can supply to FMs and others with regard to healthy hydration solutions.
The WHA facilitates the exchange of technical, scientific, and regulatory information between industry members and related bodies and serves as the authoritative source of information concerning the water dispenser industry.
The WHA's promise of quality, trust, and standards which are embodied in the Association's logo is a guarantee of best practice to benefit those involved in procurement and, of course, end users who want to enjoy self, healthy, convenient hydration.
Prioritising members of the WHA on shortlists is a guarantee of best practice and enables FMs them to know that water delivery - whether via bottled water coolers, mains-fed (POU) coolers or integrated tap systems – is of the highest quality in terms of installation, products and consumables.
Hydration isn't enough; it must be healthy hydration and that is what WHA members deliver with the WHA's stringent training and auditing underpinning unimpeachable service and hygiene. To gain and maintain membership and accreditation, WHA members must adhere to strict Bylaws, Codes of Practice and the Code of Advertising and Conduct and are rigorously audited for compliance annually.
The new Association's Executive Council (the board) chose to use the word 'dispenser' rather than 'cooler' in the name because, whilst water coolers remain at the heart of the sector, today there is a proliferation of methods of delivering hydration in addition to traditional water coolers and the new, larger body is responding to the changing landscape in this sector.
---
Latest News
Back to Work on H2O
Hydration is almost constantly in the news, most recently about research linking drinking water with a longer life. The increasing awareness of the health benefits of hydration is changing attitudes to soft drinks and especially water. Hydration helps improve alertness and brain functions and aids receptiveness. Many people will carry water bottles with them as a matter of course, replenishing them regularly throughout the day – which is why water dispensers and fountains are so important.
Proper hydration can help with healing as well as improving alertness and mental ability, but you need to ensure water is available in an easily accessible way that also limits the chances of infection transmission, and reduces the amount of single use plastic. Using water dispensers is the sustainable way to allow everyone to hydrate easily.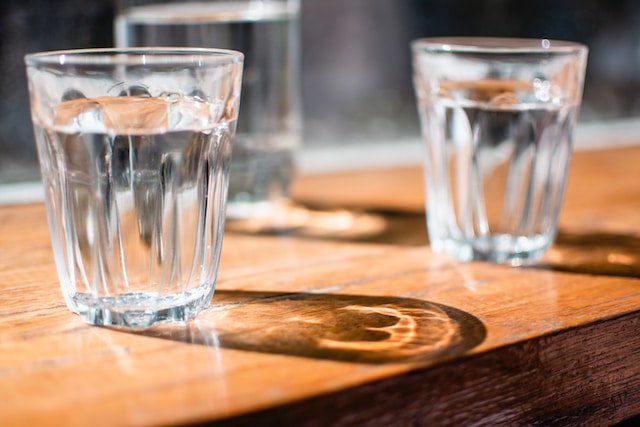 A recent addition to the water dispenser sector are stations that can be configured in a number of different ways, including the ability to dispense chilled, or even filtered water. There are also options that allow them to provide reusable water bottles. The bottles used by these systems are reused on average more than 50 times, and can be made from biodegradable plastic, significantly reducing the long term environmental impact.
Organisations looking to upgrade their water dispenser provision should consult with experts in order to ensure they get the systems that meet the needs of supplying safe water without generating unrecyclable plastic waste.
Some water dispenser companies offer systems designed for specialist applications. These include systems that meet the specific hygiene requirements of medical establishments, which are designed to be easier to sanitise and use more powerful filters to guarantee the quality of the dispensed water. WHA members can provide guidance on the best hydration systems to a variety of organisations ensuring that they can meet their legal requirements for providing easy access to water in the most suitable and sustainable way. WHA members undergo industry specific training and audits to ensure that they are providing the best level of service and expertise.
There are also resources and information about hydration at the WHA's website, twha.co.uk.
The WHA (Water Dispenser and Hydration Association) is the voice of the water dispenser and hydration industry. Its members are committed to offering the very best in terms of quality, trust and standards. For more information visit twha.co.uk
Author: Phillipa Atkinson-Clow, General Manager, The Water Dispenser and Hydration Association (WHA)
---
WHA and Just a Drop plan to bring fresh water to hundreds in Zambia
As a result of fundraising carried out by the WHA and its members, to date Just a Drop has been able to fund the creation of six boreholes in rural Zambia, bringing fresh water to over 1200 people.
For its 2023 campaign three new boreholes are planned in the villages of Zandonda, Munkuli and Muchokocha. These communities are home to 920 people, and until recently their closest sources of clean water were many kilometres away, requiring hours a day to collect. The new boreholes will help improve the health of residents, as well as creating a garden pond that collects runoff, which can be used for vegetable gardens and livestock. Read more ...
---
Drink water, stay young & healthy
The Water Dispenser and Hydration Association (WHA) welcomes new research that indicates proper hydration could be linked to a reduction in the development of chronic health conditions as well as slowing the signs of biological ageing. Read more ...
---
Cups, trees & buildings – WHA members demonstrate ESG
When it comes to sustainability, members of the WHA prove that the sector is an exemplar when it comes to the environment. From buildings and trees to the massively important issue of reducing single-use plastics, WHA members have it covered. Read more ...
---
WHA announces plans for 'Liquid Thinking' at the 2023 conference and trade show
The Water Dispenser & Hydration Association (the WHA) is to hold its first conference and trade show in spring 2023 and has announced that the 'liquid thinker', Professor Damian Hughes, (pictured) is to be its keynote speaker.


Professor Hughes is an international speaker and author of the appropriately titled best-selling management book, Liquid Thinking. Other books by Damian Hughes include The Five Steps to a Winning Mindset and High Performance. He has a practical and academic background in sports, organisational development and change management from which he draws to help organisations, teams, and individuals to create a high-performance, winning culture.

The conference and trade show is significant for the water dispenser sector as it is the first of the planned 'annual' conferences and trade shows since the inception of the Association – with the first planned events being shelved due to Covid. The event is to take place at the Double Tree by Hilton Hotel in Milton Keynes.
Features will include an industry trade show, seminars, an 'eco-village' showcasing charities and sustainability experts and a charity dinner which will raise money for the Association's chosen charity, Just a Drop. Booking is now open at www.twha.co.uk/conference. The event is open to WHA members and to trade non-members.
---
WHA members help hydrate the nation's youngsters
There is strong evidence from numerous studies about the advantages of nudging school children and students to hydrate. The benefit of drinking more of that healthiest of calorie-free drinks, water, are clear. Read more ...
---
As temperatures rise, water dispensers can help FMs to introduce wellbeing precautions.
FMs and management teams have a duty of care to staff and building users, says Phillipa Atkinson-Clow, general manager of the WHA. In extreme heat such as we are experiencing right now, it's vital to make sure people are as safe and comfortable as possible. Read more ...
---
The WHA has welcomed scientific research showing that continuously being well-hydrated can help save your life.
Staying well hydrated throughout life could reduce the risk of developing heart failure, according to research presented at The European Society of Cardiology. The analysis was based on studies of over 15,700 people over 25 years. Read more ...
---
The WHA has funded a new borehole construction project to bring safe, hygienic water to a village in Africa, by donating to the charity, Just a Drop.
The charity has used monies raised by WHA members to build a borehole that is already transforming the lives of nearly 300 people in Machilika Village in Zambia. This is the 6th such borehole programme funded by the industry.
Until now, the Machilika community's main source of water was a well that would often run dry, forcing people to draw water from a stream using unsanitary containers. During the dry season, people had to walk up to 5 kilometres to fetch vital water - taking up to 2 hours to obtain this basic commodity. Now it takes just 20 minutes. Read more ...
Benefits of using a WHA member
Quality: best practice and healthy hydration

Trust: Unimpeachable standards

Standards: Members are audited and trained
The WHA has close and ongoing relationships with key national and local government departments and agencies including the FSA, DEFRA, the Environment Agency, Trading Standards and Environmental Health Departments.

Europe
At a European level, the WHA is a Member of Watercoolers Europe (WE). The WHA takes a key executive role in the activities of WE which represents the interests of several hundred companies in the water dispenser industry throughout Western and Eastern Europe in relation to EU directives and regulations.

Sustainability
The WHA is an active supporter of Just a Drop, a charity that helps provide clean, safe water to people in disadvantaged societies.
The WHA is a member of CAFA, Climate Action for Associations, whose members commit to encouraging climate change improvements
Get in touch
WHA
17 The Byway
Potters Bar, Hertfordshire
EN6 2LN
United Kingdom
Telephone: 01707 656 382
Email: info@twha.co.uk
---
Share