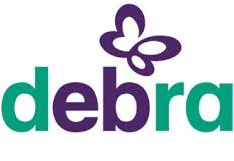 Latest News
---
Graeme Souness swimming the English Channel to raise £1.1m to stop the pain of EB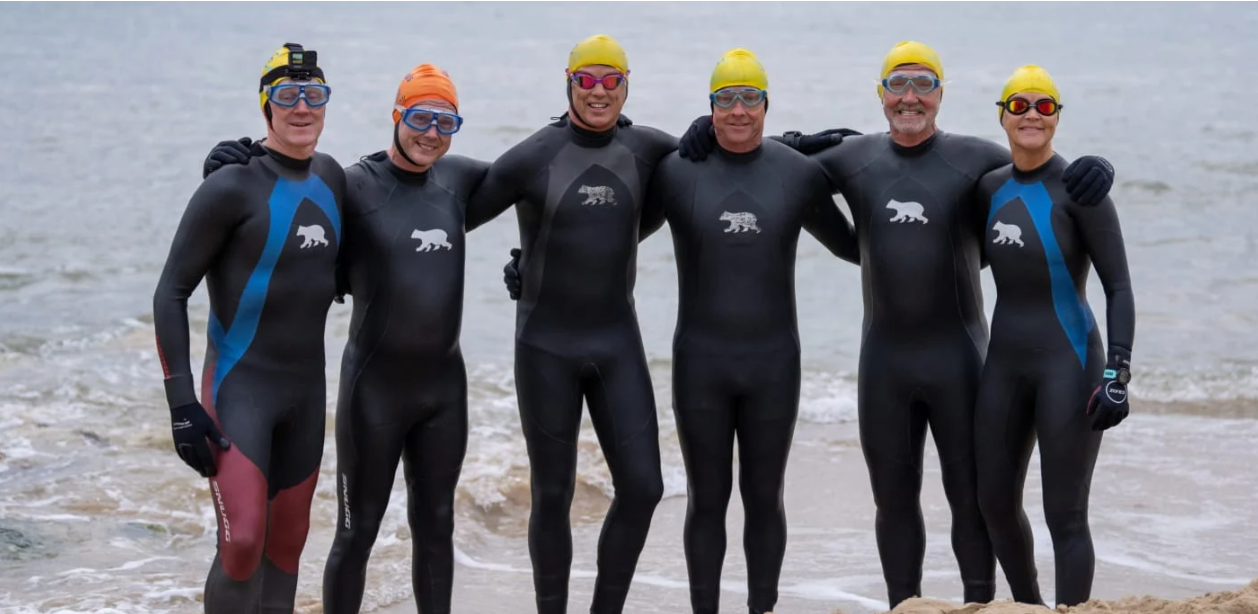 Football legend, and TV pundit, Graeme Souness, is playing his part to stop the pain of EB this summer by swimming the English Channel!

Graeme, who has faced many a foe during his sporting career, will be taking on the formidable 21-mile stretch of water that lies between Dover and Calais. Although Graeme won't be on his own (he'll be part of a 6-person team), he'll still need all his physical and mental strength and the support of as many people back home as possible to get him to the shores of France, in a swim that could take up to 16 hours! The motivation for Graeme to do the swim and play his part is personal. Graeme's good friend is Isla Grist, 14, who is living with recessive dystrophic epidermolysis bullosa, Graeme explains more:
Graeme, who recently celebrated his 70th birthday, will take to the water on Sunday 18th June in a swim which could take up to 16 hours. Graeme, who wore the no.11 for the majority of his playing days, aims to raise £1.1m to enable DEBRA, the butterfly skin charity, to clinically test drugs already available within the NHS that could radically improve quality of life for people living with EB.
Please sponsor Graeme and the team's English Channel swim or find out how else you can help play your part to stop the pain of EB.
---
We're delighted to announce that our Big Sports Quiz Dinner in Glasgow, has raised £67,000 towards our A Life Free of Pain appeal, which aims to raise £5m to find effective treatments to stop the pain for thousands of children and adults living with EB.
The evening was hosted by renowned sports radio and TV presenters, Jim White and Emma Dodds. They were joined on stage for the quiz by a number of sporting celebrities including DEBRA Vice President, Graeme Souness, Frank McAvennie, Chick Young, Simon Jordan, John Beattie, Martin O'Neil, Hannah Rankin, Lisa Martin, Simon Donnelly, Shelley Kerr and Julie Fleeting.
A big thank you to all our sponsors, auction donors and to everyone who has contributed to making this a great evening. Thank you for all your invaluable support for DEBRA.
Our event sponsors: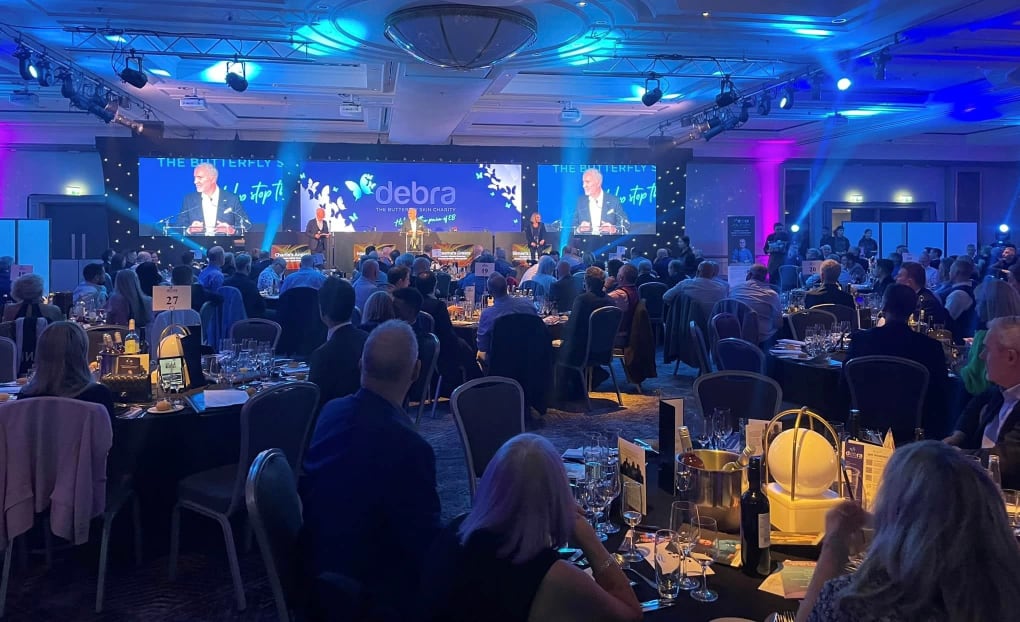 Central Car Auctions Limited
Alba Facilities Services Ltd
MACD ELECTRICAL LTD.
Interested in joining one of our other exciting events? Take a look at our events across the UK.
---
For people whose skin doesn't work – we do.

DEBRA, founded in 1978, is the national charity that funds research and healthcare to support individuals and families affected by Epidermolysis Bullosa (EB) – a painful genetic skin blistering condition which, in the worst cases, can be fatal.
We have a vision of a world where no one suffers from the painful genetic skin blistering condition, EB.


DEBRA focuses its work in two areas:
- We fund pioneering research to find effective treatments and, ultimately, a cure for EB.
- We provide care and support to improve the quality of life for individuals and families living with EB.
Read more about our work and the principles that govern it in our Research and Care strategy.

Get involved

Our stores are vital, they provide crucial income to support people living with EB as we search for a cure, and are a hub for local communities. Shopping with DEBRA is also good for your purse and for the planet; in our stores you can discover a range of affordable and quality nearly new and pre-loved items.
We cannot accept donations while our stores are closed. If you have items to donate to our stores, we please ask you hold onto them for when we are able to re-open. We offer a FREE collection service for unwanted furniture and electricals.
Unfortunately due to current restrictions, some events in our exciting fundraising calendar have been postponed or cancelled. However, there are still ways you can get involved in raising awareness and funds to #FightEB help people living with EB at this difficult time.


Patron
HRH The Countess of Wessex, GCVO.

DEBRA is registered as a Charity in England and Wales (1084958) and Scotland (SC039654).
---
Share