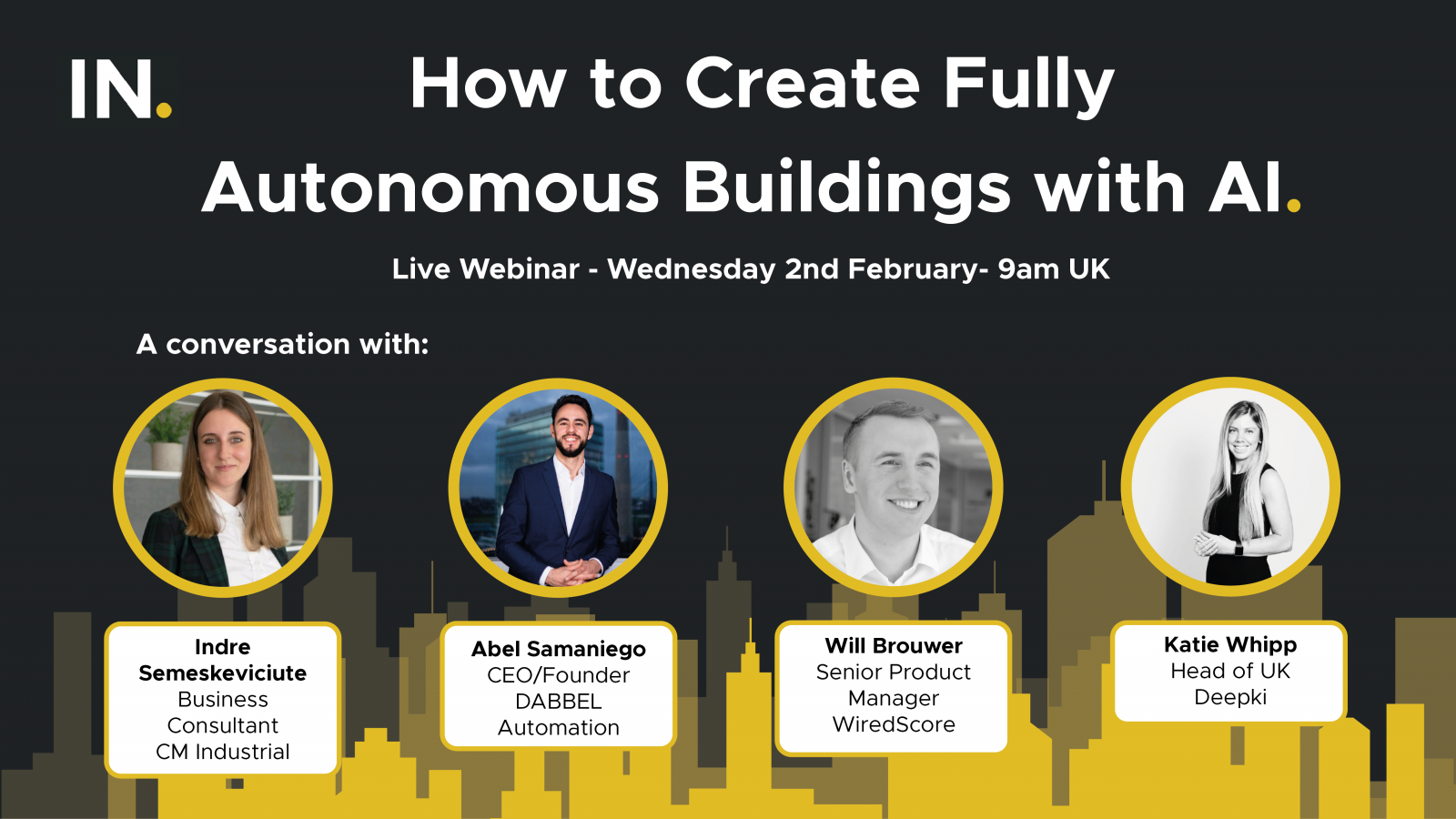 When is it?
Wednesday 02 February 09.00 AM UK Time

Where is it?
Online

The details:
What impact will smart cities have on the future of our buildings? Will we soon have fully autonomous buildings? And how can AI help us get there?
On Wednesday 2nd February at 9am (GMT), we'll be joined by a panel of well-established industry leaders to answer these questions and more. Our guests include:
Abel Samaniego, CEO & Founder of DABBEL Automation
Will Brouwer, Senior Product Manager at WiredScore
Katie Whipp, Head of UK at Deepki
Together, we'll discuss the impact smart cities will have on the future of our building and how we can use AI to make them autonomous. You'll also be able to ask your own questions to the panel, during our live Q&A session.
Best of all, you're invited to access this exclusive insight for absolutely free!

Register For This Informative Webinar
---
Share
---