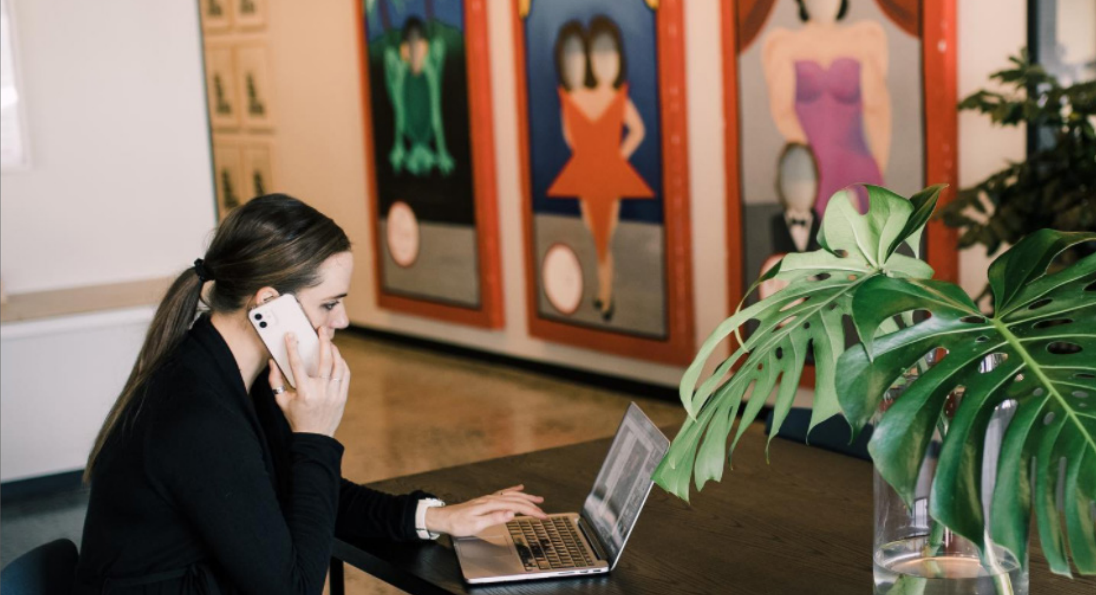 Recent research by the Identity Realisation Research Group, shows that people are 15% more productive in spaces with art, compared to those containing only the basic necessities.
Companies are increasingly seeking the benefits of art in the workplace, as they see the positive impact it can have on the health and happiness of their employees.
Art has the power to influence, inspire and connect people. Elevating working environments encourages productivity, reduces stress and promotes creativity.
With the return to office for much of the UK workforce, companies are turning to businesses like Art Gazette to curate affordable, high-quality art to enhance their space and draw employees back into the office.
Art Gazette pride themselves on forming genuine relationships with clients and artists, creating trust and interpersonal, lasting connections. They provide clients access to one of the world largest, diverse inventories of art, enhancing spaces with carefully curated collections that align with their company values while simultaneously empowering artists.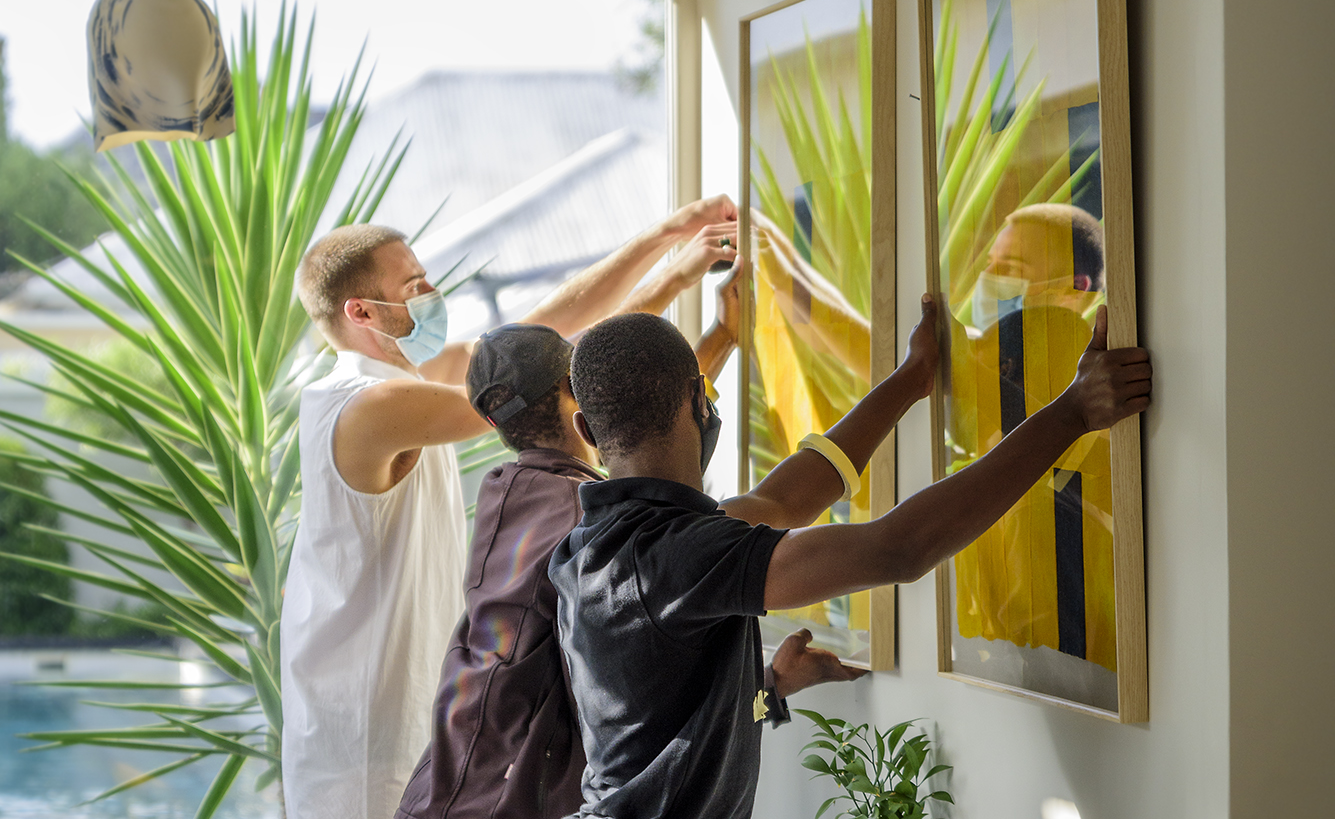 Art Gazette enhancing spaces with original contemporary artwork
Art Gazette is a global online contemporary art platform that provides organisations and individuals the opportunity to buy or rent original artworks from our diverse collection comprising of over 13,000 artworks.
Their art inventory comprises a diverse range of affordable artworks ranging between £200 - £1200 from A4 – A0+.
Unlike other online art platforms, Art Gazette owns all the artworks in their catalogue and has spent significant time building up a strong inventory before launching the business. "A lot of the works we purchase are experimental studies that wouldn't normally see the light of day beyond an artist's studio." Explains Morné Visagie, Co-founder of Art Gazette.
Art Gazette's catalogue shows a dedication to artwork that addresses the diverse issues of our time in a broad range of media, including painting, drawing, collage, photography, print, sculpture, and textiles.
What services do they offer?
Art Gazette offers clients the option to buy or rent artworks direct from their inventory or engage their experience team to manage a bespoke selection and installation process from start to finish.
Having over 500 contributing artists at their fingertips, Art Gazette can also commission signature pieces that either complement existing art or make a statement.
Art Curation

Art Gazette curators are available to design a personalised selection of artwork for a client's space. By working closely with clients to understand their requirements, their curators can design elegant, creative spaces for working, living and leisure.

Framing

Art Gazette views framing as an extension of the artwork itself. They only work with framers who produce high quality, archival acid-free mounts and frames to compliment not only the piece, but create balance in the client's space.

Installation

Installation is a key part of the curatorial process focusing on the relationship between the artworks and the setting. Art Gazette's curators work with experienced art installation specialists to ensure artworks are hung safely and securely.

Project Management

Art Gazette is there to support clients during every step of the journey. They've placed art in spectacular locations across the world, with each of our projects showcasing our passion for exceptional quality and attention to detail at every level.
Art Gazette curates 750 artworks for The Bank Development
Recently, Art Gazette selected 750 artworks by more than 40 artists from their collection for The Bank's VOCO hotel, the lobby and Proud Mary restaurant, as well as a 400 sqm mural for the private courtyard. Tying spaces together, Art Gazette selects works which merge holistically with the building's design, offering an additional feature to be admired and enjoyed.
Art Gazette curated over 750 artworks for a new multi award-winning, 12-story mixed use development in the heart of Johannesburg.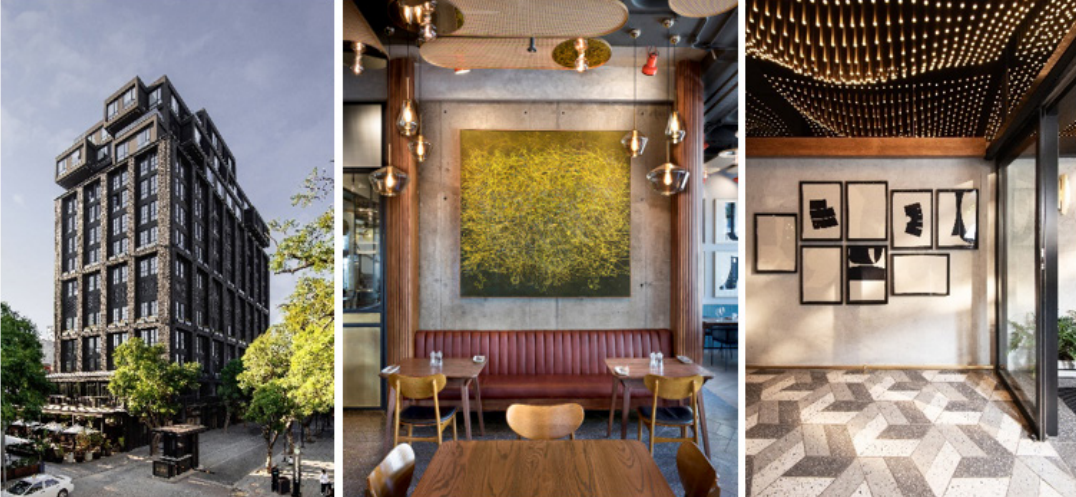 Art Gazette curates award winning Robertson Small Hotel in South Africa
Although Art Gazette acquires art from around the world, they focused on art from South Africa, which completed The Small's collection of ceramics, textiles and products that has been produced by local artisans.

If you're looking for art to enhance your space, email info@artgazette.com to connect your business with the contemporary artworld.
Or visit artgazette.com to see our collection.