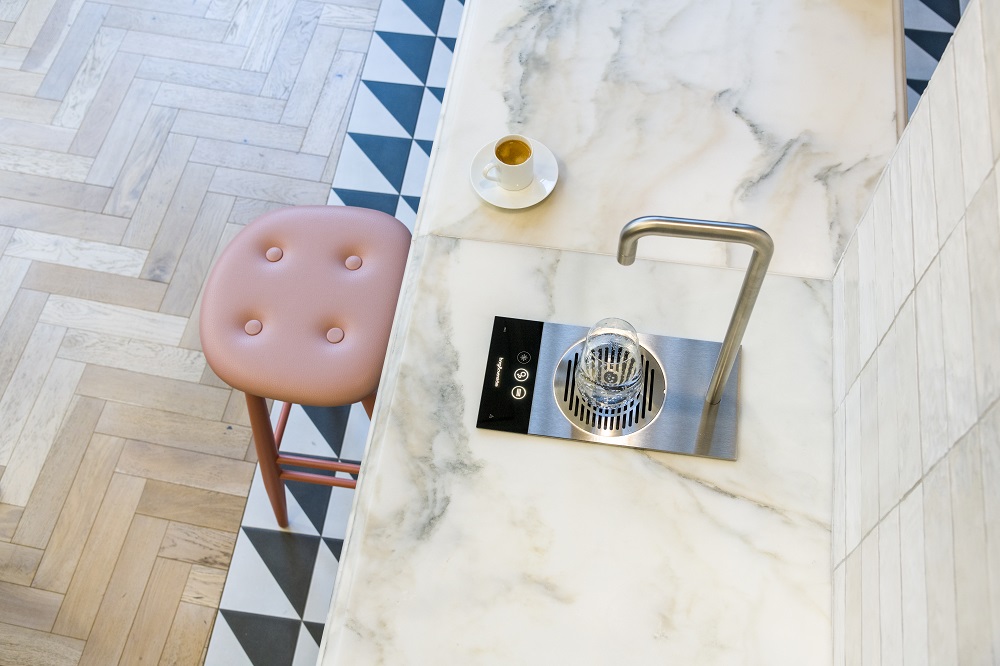 Digital technology is driving change in all aspects of the workplace, including water dispensing. Borg & Overström's new integrated tap system contains advanced technology to meet the needs of evolving offices and communal workspaces.

Touch-free water dispensers, a pivotal innovation

Innovation continues to drive success for Borg & Overström. Founded in 2002, they've expanded globally to almost every continent via a network of distributors. During the pandemic, businesses accelerated digital initiatives by several years, and Borg & Overström were no exception.
Due to demand for touch-free solutions, they sped up existing developments and took new products to market sooner than planned. Dan Lyon, Borg & Overström Managing Director, believes this has pushed innovation forward three to five years.
"We've deepened our understanding of the software capabilities within our sector," he explains. "As a result, we've developed products further, faster, and are once again raising the bar for water dispensers."
The T2 is one of five innovations Borg & Overström will launch in 2022. It contains some of their most advanced water dispensing technology yet. Dan adds, "The office is changing, and water dispensing technology must keep pace."

Refreshment services are crucial to the office experience

Digital technology may be transforming every aspect of work, but refreshment services remain a crucial part of the office experience, says Borg & Overström. With the trend towards hybrid working models, they expect to see more café-style breakout areas and versatile spaces to accommodate co-working and solo work.
Culture is kept alive in the physical workplace. So, it stands to reason that the office will become a place for collaboration, socialising, and formal meetings where hybrid models are adopted.
Furthermore, refreshment facilities are still vital services for employees. In 2018, 79.4 per cent of employees globally ranked tea, coffee, and other refreshment facilities as an important workplace feature. In 2021, this was 77.2 per cent (Leesman).
But employers must ensure their staff feel comfortable using water dispensers and other self-serve refreshment services in the workplace.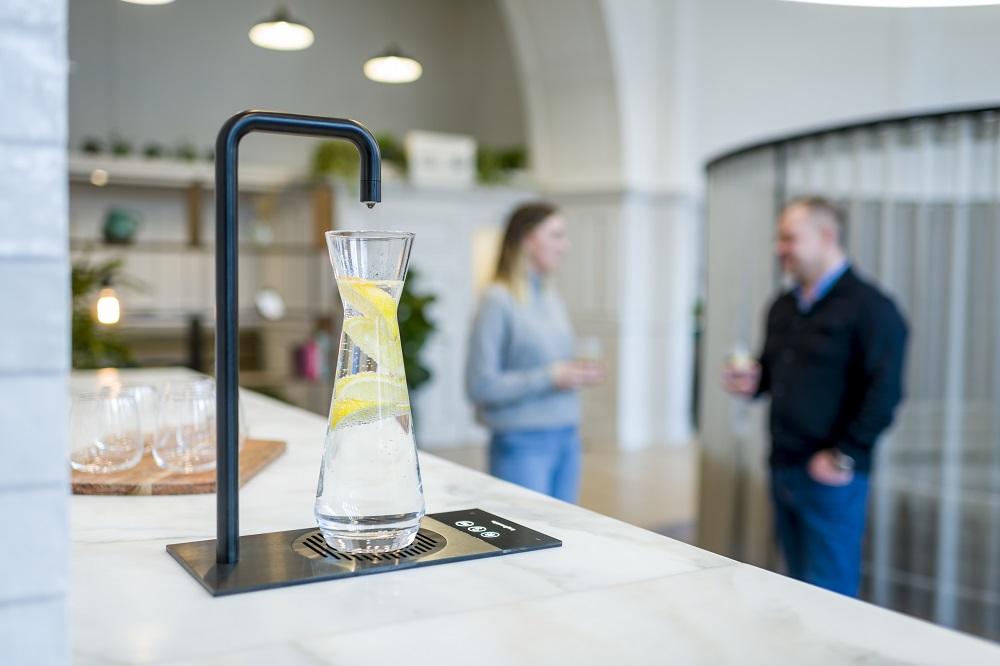 Hygiene is critical for encouraging good hydration

Naturally, employees entering the workplace may feel apprehensive. Employers must therefore address not only the actual safety of their staff but also the perceived risk.
Water dispensers are one of the frequently touched surfaces that people may feel nervous using. Therefore, to ensure employees remain adequately hydrated during their working day, it's essential they feel confident using water dispensers.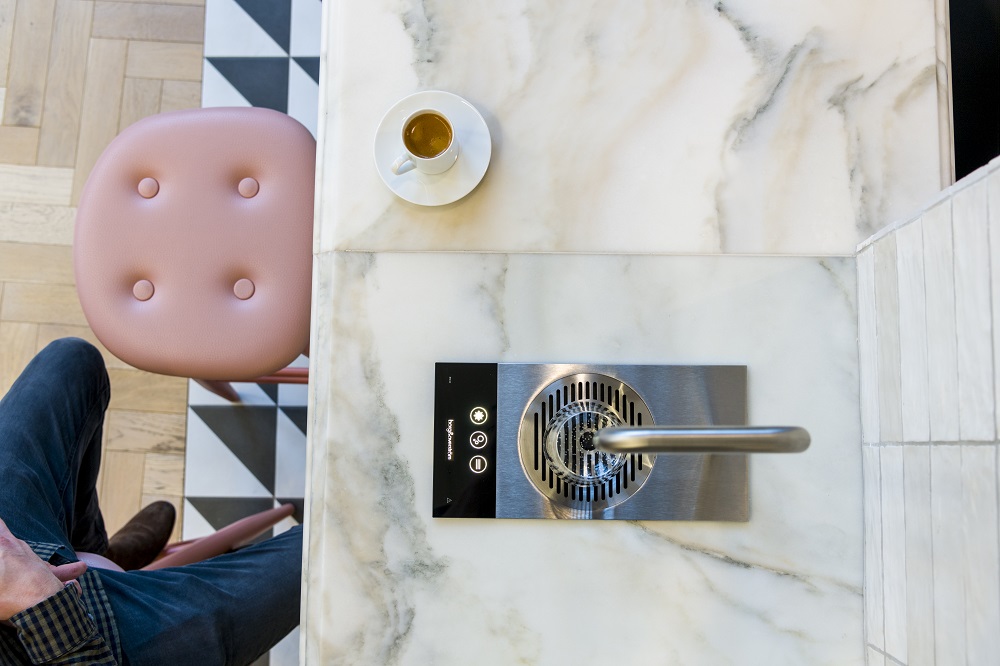 Simon Bryant, Head of Research and Development, says it's important that employers continue with daily external cleaning of water dispensers, in addition to scheduled routine internal sanitisation.
Touch-free solutions will also reduce risk and give employees confidence, adds Simon. "There are many solutions now available such as Borg & Overström's footswitch and water dispensing App kits."

Employees want employers to take action on sustainability

A UK report commissioned by Intranet company Unily in August 2020 revealed that "workers don't just care about climate change on a personal level; they want to feel that their employers are aligned with their values and actively taking action."
In the study, 72% of respondents said they were concerned about environmental ethics, and 83% believed their workplaces were not doing enough to address climate change.
Borg & Overström continually evolve operations to ensure sustainability remains at the core of the business. They only manufacture point-of-use (bottle-less) water dispensers and promote reusable drinking vessels. They also ship products in sustainably sourced cardboard boxes that can be recycled on-site.
They've harnessed renewable energy at their HQ to make operations entirely self-sufficient. In addition, no waste from head office is sent to landfill. All Borg & Overström water dispensers are manufactured in the UK and they're continuing to move their entire supply chain closer to their UK base.

T2 digital tap with built-in hygiene and sustainability features

The T2 is a next-generation digital tap system designed to meet the evolving needs of both employee and employer. It includes built-in Bluetooth® capabilities for touch-free app dispensing and a discreet touch panel with an antimicrobial coating.

It can also be factory-fitted with ViovandtTM, an advanced ultraviolet water purification system. ViovandtTM is a mercury-free and chemical-free purification system for water dispensers. It's maintenance-free and uses powerful UV-LEDs to inactivate harmful microorganisms present in the water.
"ViovandtTM is part of our Totality® hygiene system," explains Simon. "Ambient bodies of water provide the ideal conditions for bacteria to multiply to dangerous levels, such as within poorly designed and maintained water dispensers. The six innovations in our Totality® system provide protection inside and out."
The T2 is a bold yet practical design with a built-in drip tray, tall dispense area, hidden ventilation, and a high-capacity under-counter system. "The new under-counter processing unit is entirely new from the ground up and is the new power-house of Borg & Overström water dispensers," says Simon.
"It's even more compact than previous under-counter units. It's fitted with the new R290 eco gas and DryChill®, our most advanced sealed cooling system. The T2 is consistently energy-efficient and has a low-light sensor which puts the appliance into standby mode when not in use."

The most exciting developments are still to come

Borg & Overström recently invested in a new purpose-built lab and 3D printing facilities. They've also grown the team with more fresh-thinking graduates and technicians from diverse engineering backgrounds.
"The pace of R&D today is fast," says Simon. "The new lab and larger team mean we can harness new technologies like IoT and time-of-flight sensor technology. With the 3D printer, we can also rapidly test and iterate designs."
Sustainability, energy efficiency, and hygiene are critical drivers of new products launching in 2022 and beyond. Borg & Overström say the most exciting developments are still to come.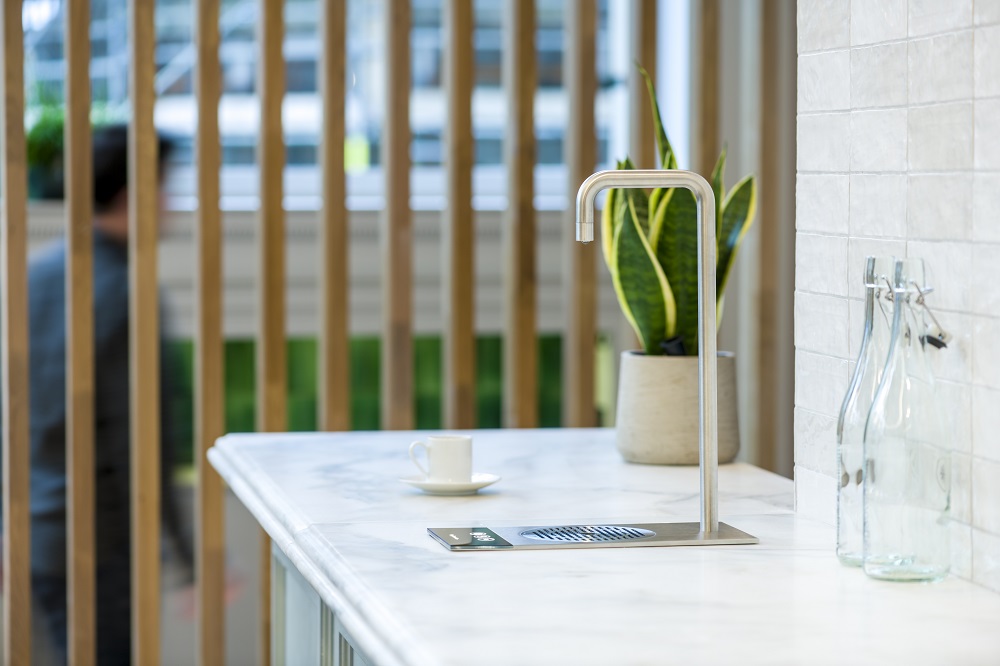 For more information please see our contact details below:
Website: www.borgandoverstrom.com/t2
Email: t2@borgandoverstrom.com
Telephone: 01362 656 993