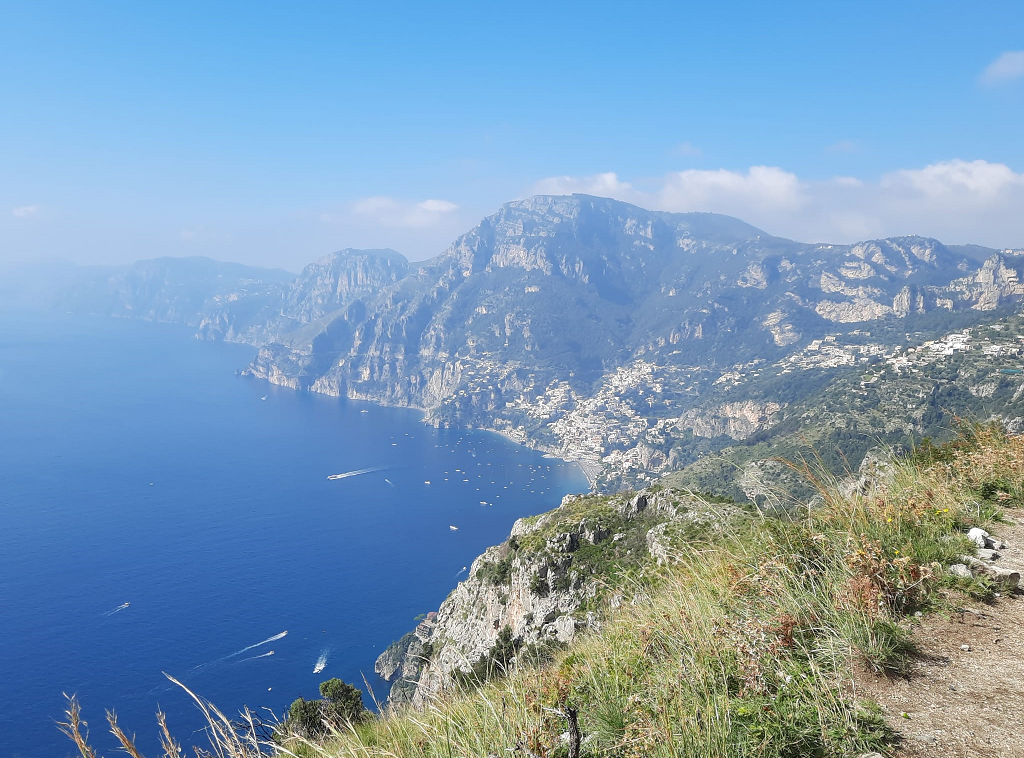 Governments and big business from across the globe are beginning to invest heavily in renewable forms of energy: wind, wave, solar and hydrogen are all expected to play a role in future energy options.
ThisWeekinFM Guest Editor, Daniel Lynn, has gathered selections of news from across the world that best portray the direction of future energy manufacturing and dispersal.

Decarbonising UK Energy Supplies
Future UK domestic energy policy concentrates on the development and installation of clean commercial and residential power. Multiple projects that focus on introducing green fuels are currently on-going and will be on-line soon. Various energy vectors will play a role in decarbonising UK energy supplies.
- Norwegian state energy company Equinor has decided to procced with a battery storage project in Dorset, southern England. Storage capacity of the Blandford Road project will be between 25MW and 50MWh. Construction will begin in January 2023 with operations beginning later the same year.
- Further on-land construction work is continuing on the £35 million Holy Island Tidal Energy Scheme, in North Wales. 35 sq km of seabed will be used to generate as much as 240MW of clean tidal electricity, enough to power 180,000 domestic properties.
- A decommissioned gas-fired power station in Lincolnshire is being converted into a 50MW/100MWh battery storage facility by Centrica Business Solutions, a multi-national UK energy company. Power from 43 onshore local windfarms will be detained and then dispersed by the former gas station. Once operational the battery can store the equivalent of a full day's power for 11, 000 households.
- Spanish renewable energy company Iberdrola are planning to develop a green hydrogen production facility at the UK's largest port in Felixstowe. Iberdrola is prepared to invest £150 million in the project which is expected to be operational in 2026. 14, 000 tons of green hydrogen will be produced in the first year with aims to double capacity in the near future.
- Spanish renewable energy company, Iberdrola is also planning on introducing further green hydrogen production sites in Northern Scotland. Iberdrola will collaborate with Storegga, a Scottish CCUS developer. The Cromarty Hydrogen Project will decarbonise the heating processes in local distilleries. Operations will begin in 2024.
- Australian clean energy company, TagEnergy has acquired the Pitkevy battery storage project from the Scottish company, Intelligent Land Investment (ILI) Group. The project will commence operations in 2024. TagEnergy has acquired a range of projects in the UK. Currently, TagEnergy is responsible for between 20MW/500MWh of operating battery storage projects in the UK with a further 50MW/100MWh under construction and 250MW/500MWh of projects that are ready to begin construction.

Near Future Energy Sources
International businesses are coalescing resources and knowledge in order to advance in the future energy industry. Near future energy will consist of renewable resources that will reduce and expel carbon emissions.
- Multinational German company RWE Renewables have signed a memorandum of understanding with UAE government owned renewable energy company, Masdar. The companies will explore offshore wind opportunities across Germany's Upper and North Baltic Sea. Both companies hold ambitions of installing 10GW of renewable capacity by 2030.
- French oil and gas giant, Total Energies has purchased over 75% of shareholdings in Simply Blue Energy's, Aurora floating wind project based in the UK Celtic Sea. Simply Blue Energy are an Irish company that specialize in floating offshore and wave power generation.
- Canadian renewable energy company, Algonquin Power and Utilities have agreed to accept $384 million from UK Investor, InfraRed Capital Partners to purchase stakes in a 700MW portfolio of currently operating wind farms across the US and Canada. The deal includes a 49% ownership interest in 3 facilities in Minnesota, Michigan and Illionois. Also included is an 80% ownership interest in a Canadian facility based in Saskatchewan, western Canada.
- Norwegian oil and gas giant, Equinor has agreed a deal with Australian renewable energy company Oceanex Energy to advance offshore wind opportunities across New South Wales. Both companies envisage 2GW of power capacity to be installed in 3 separate sites.

Future Energy Sources
A vast amount of money being invested by major companies into future energy sources that focuses on the advancement and introduction of carbon reducing power. Renewable energy is extracted from natural elements such as wind, wave and solar. As Renewables are the cleanest form of domestic and commercial power capital investors consider renewable energy as the most attractive investment opportunity.
- Aquila European Renewables Income Fund (AERIF) purchased two solar power projects in the first half of 2022 in Spain. Locations in Almeria and Andalucia are used for the area's yield of year-round sunlight. Aquila are understood to have committed approximately 120 million euros to bringing both projects – Tiza and Greco close to completion.
- The UAE Ministry of Energy and Infrastructure has signed an agreement with Engie Solutions, a subsidiary of French energy company Engie. The agreement will focus on increasing the development of clean energy projects across the country. The UAE has invested more than $40 billion into clean energy projects. Investments will continue to be made as the UAE plans on subsidising a total of $163.5 billion to achieve net zero by 2050.
- Engie will also pursue two more projects – one in Saudi Arabia, the other in the UAE. The Al Ajban solar farm in Abu Dhabi, inside the United Arab Emirates and the Yanbu wind farm in Saudi Arabia are two possible future investments that Engie are considering. Purchasing both will bring Engie closer to fulfilling their company ambition of owning and maintaining 80 gigawatts of renewable capacity by 2030. At present, Engie controls a portfolio of projects that represent 35 gigawatts.
- US oil giant Chevron is preparing to release $2.5 billion of investment towards blue and green hydrogen over the next 5 years. The company has stated that they hope to produce 150,000 tonnes of hydrogen a year by 2030.