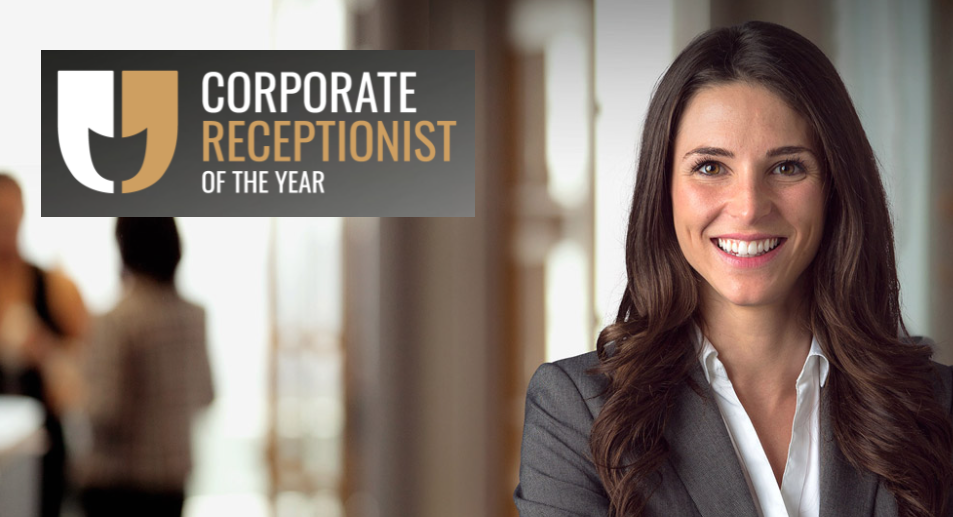 2022 Winner Announced!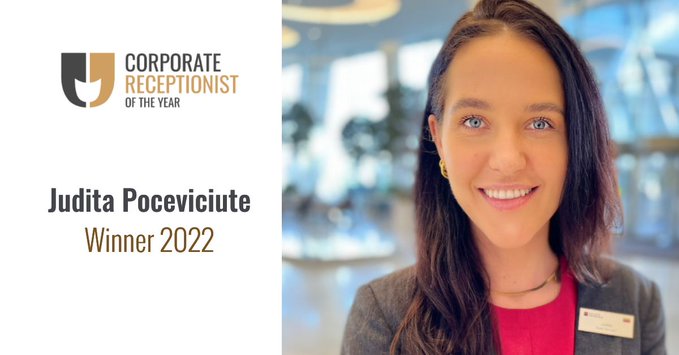 Judita Poceviciute of Rapport is the winner of Corporate Receptionist of the Year Award 2022.
On 11th May at the Awards event held at Deutsche Bank in the City of London, Greg Mace, Founder of Corporate Receptionist of the Year, announced that "Judita Poceviciute of Rapport was the winner of the Award for 2022 and received the prestigious trophy as well as a fully hosted five-day trip to New York and dinner for two at a leading Michelin-starred restaurant in London."

Judita Poceviciute works for Rapport on-site at a financial services client. Delighted to win she said, "the competition has been rewarding, inspiring and very motivating. l felt welcomed and relaxed by the judges and recommend other Corporate Receptionists enter next year. My team and client were happy and proud that I was representing them as a finalist and I got great support preparing for the assessment day."
Highly Commended Finalists
Dirk Talsma, Chair of Corporate Receptionist of the Year added, 'this year the judges wanted to make three Highly Commended Awards from the ten finalists who attended the assessment day, because it was so difficult to separate each of them. The three Highly Commended (in no particular order):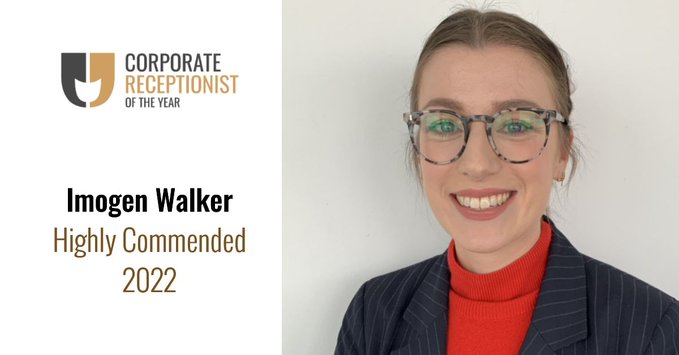 For many years there have been awards to recognise front of house staff working in hotels. However, with more and more of these outstanding individuals moving over to the corporate world, attracted by higher salaries, a better work-life balance and the opportunity to build a rewarding career in some of the most fantastic organisations in the world, it was the right time to create an opportunity to recognise and celebrate these talented people.
So, in 2019, a new award for Corporate Receptionist of the Year was first launched with huge success.

Who is this Award Aimed at?

This award is aimed at any professional front of house receptionist who is working in a recognised corporate office, providing reception services to visiting clients and guests.
"This year, we want to encourage more applications from individuals from different corporate organisations and facilities management companies, to reflect an increasingly diverse marketplace."

–Craig Thatcher

Creative Partner for the Corporate Receptionist of the Year Award and Founder of StrawberryFinch

The Competition

Applicants must download an application form that will ask a number of questions, and also upload a short 60-second video clip of themselves. There is then a section where the applicant's manager must endorse them. These entries will then be assessed by an eminent panel of judges who will shortlist ten people for interviews and face-to-face role-plays to decide the overall winner.

Competition Now Closed