mn

RE:Connect
A Hybrid Festival Celebrating and Exploring the Future of the Built Environment
From 9am in Auckland, New Zealand to 6pm in Hawaii

Home
What Is RE:Connect?
ThisWeekinFM Presents Workplace Excellence
Attending RE:Connect
Confirmed Themes & Disciplines
Being A Speaker
Detailed Insights

Join an exclusive speaker club and educate the real estate, facilities management, workplace and built environment industries - worldwide
Sponsor Packages
Global Brand Exposure Without The Costs

Sub Channel Sponsorship
From £2,500 +VAT
Maximum Brand Exposure & Lead Generation
All content created for RE:Connect is classified to enable consumers to navigate it easily and allow sponsors to establish category leadership. Sub Channel Sponsorship enables brand exposure across all Disciplines, Cities, Countries or Themes. Theme positions are limited so why not take advantage of some of the benefits at a fraction of the cost?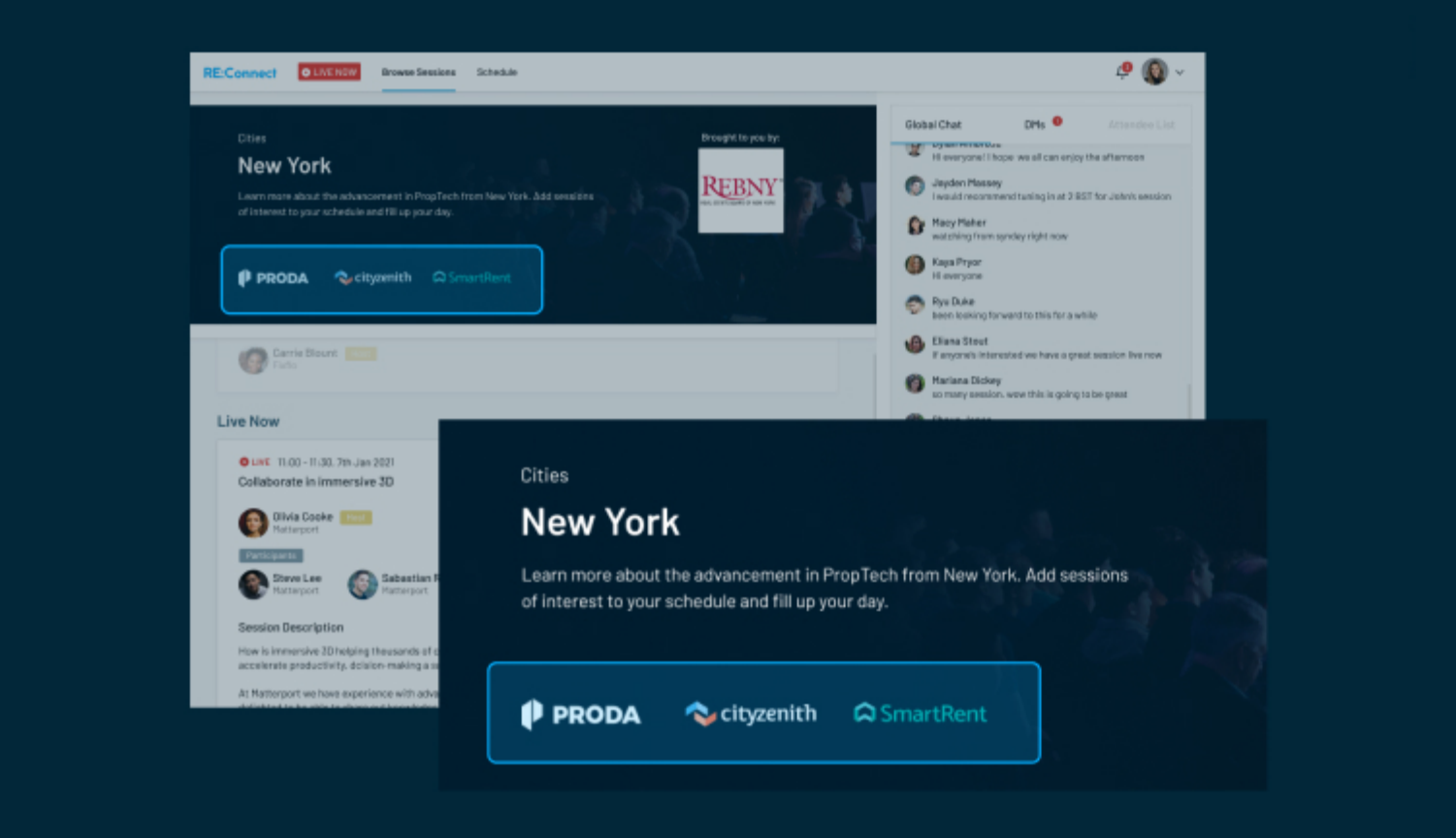 With three comprehensive phases of exposure, we work closely together to ensure you maximise your brand exposure across the entire channel, all sessions and visitors.

Before RE:Connect
- Channel graphic and amplification
- Social and Digital Marketing Promotion
RE:Connect Event Day
- Branding on all session pages
- One RE:Connect session
- Live data feed of session activity
Post RE:Connect
- Channel Data Package
- Sales and lead generation possibilities
- Brand positioning on all external promotion

Data Packages
From £1,500 +vat
Affordable Market Intelligence
Whatever your role in the future of Real Estate, FM, Workplace or the Built Environment, our data packages will deliver insights about who is curious in your area of interest or geography. Build your bespoke data analysis package and identify key market participants and trends. Access a full data suite or study just one theme, city or user type.