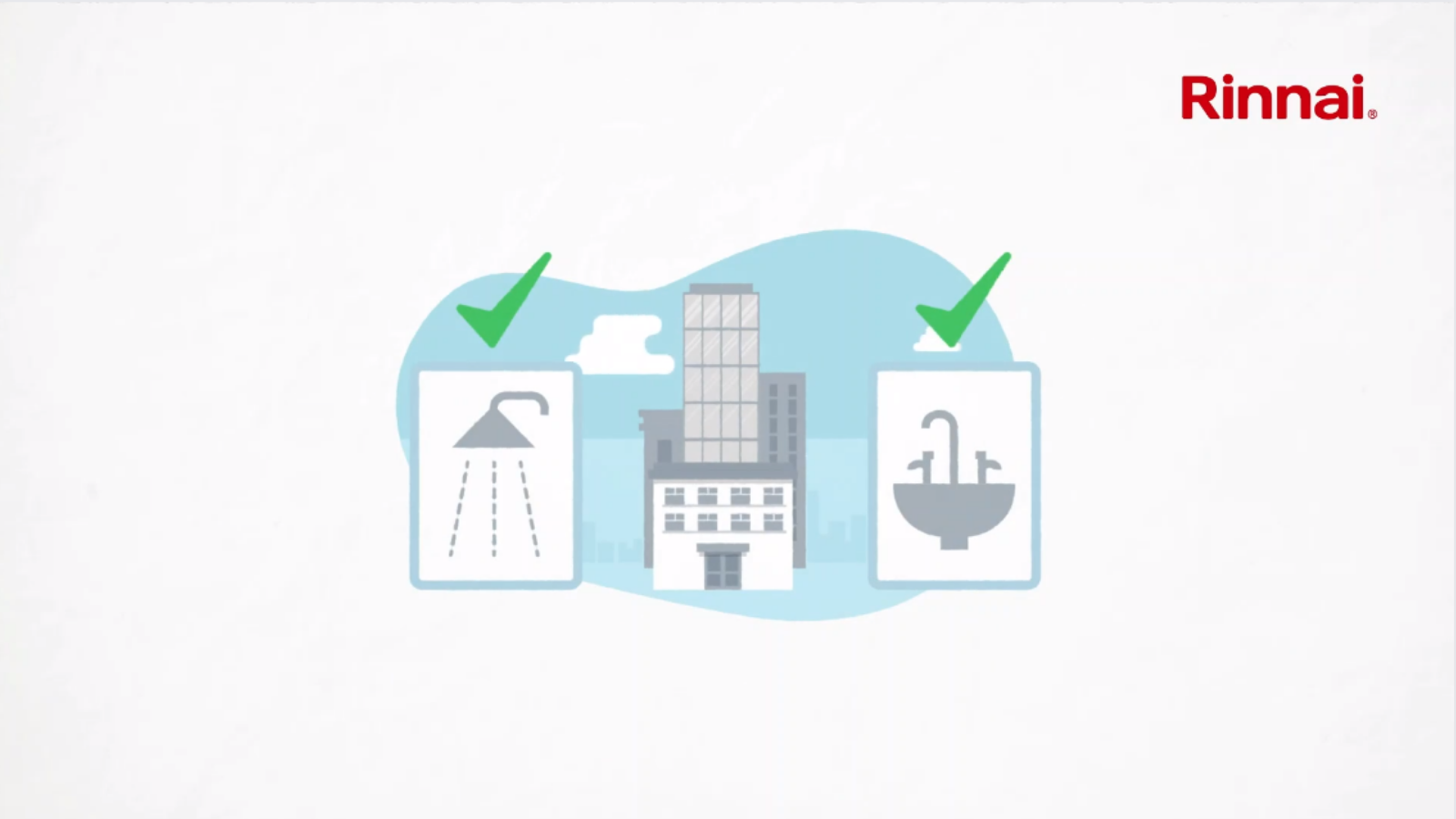 Training and fully accredited CPD courses are now available for booking through the Rinnai website. Rinnai is a registered provider of CPD courses with CPD UK and CIBSE. All Rinnai CPD's are designed to facilitate a better technical understanding of low carbon heating and hot water delivery units and systems.
Rinnai's CPD courses are simply found by keying in "training" into the www.rinnauk.com website search engine, located at the top left side of the opening webpage. All CPD and training courses are freely available.
All available CPD and training courses are designed to widen installer and customer knowledge.
CPD subjects available include:
Assessing Life-cycle Costs of Delivering Domestic Hot Water in Commercial Applications,
Lifecycle cost and Operational Carbon of Heating Systems in a Student Accommodation Application and
Meeting the Growing Demand for Domestic Hot Water with Efficient, Controllable Systems.
Carbon and Economic Benefits of Zero Storage Hot Water Systems.
Rinnai has also provided three available training courses that focus on separate issues:
Course 1 provides installation & service training on our new N Series Water Heaters.
Course 2 deals with the domestic A series and further combi boiler training whilst
Course 3 demonstrates installation, maintenance & service of the HD Range (HD50, HD55, HDC1200, HDC1500, HDC1600).
Due to the current climate of COVID-19 all training sessions for the foreseeable future will be carried out through Microsoft Teams or Zoom. All courses will be roughly 2 hours duration and cover Installation, servicing and repairing Rinnai's commercial water heating range. Smaller 1 hour training sessions are also available.
A booking confirmation and a schedule reminder will be sent to the attendees' email address and 10 minutes prior to the start of the session all attendees will receive an invitation to join.
Rinnai CPD and training courses will increase knowledge, skill and expertise as well as providing an insight into the current energy market and how products such as continuous flow technologies actively assist in customers making significant cost reductions to their hot water heating systems.
Rinnai says that better understanding of the subject matter will lead towards a more informed decision regarding low carbon heating and hot water delivery related products, especially at a time when energy costs, inflation and decarbonisation feature highly on the political agenda.
Rinnai is a world leading manufacturer of hot water heaters and produces over 2 million units a year. The company operates on each of the 5 continents and the brand has gained an established reputation for high performance, robust cost efficiency and extended working lives. Rinnai hot water products offer a limitless supply of instantaneous temperature controlled hot water that at temperatures over 60 degrees C can act as a disinfectant on all known bacteria.
Rinnai units are UKCA certified, A-rated water efficiency, accessed through multiple fuel options and are available for purchase 24/7, 365 days a year. Any unit can be delivered to any UK site within 24 hours.
Rinnai are climate-conscious and committed to decarbonisation. To demonstrate Rinnai's attitude towards global environmental issues the "Rinnai N series" is hydrogen ready NOW and can use BioLPG capable of delivering NetZero carbon emissions. Rinnai offer comprehensive training courses and technical support in all aspects of the water heating industry. More information can be found on Rinnai's website and its "Help Me Choose" webpage.