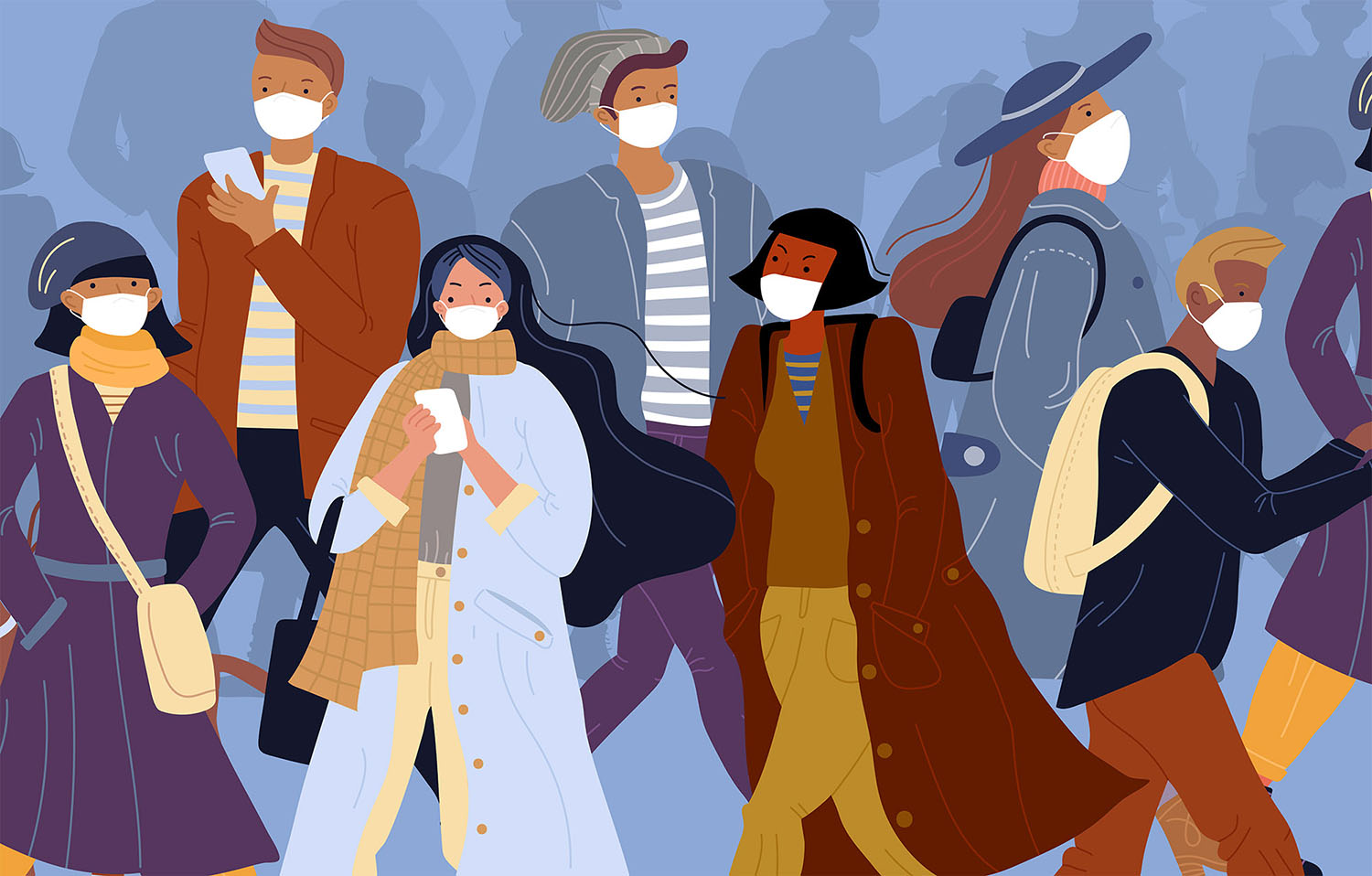 In a time of social distancing, how can companies ensure the visitor management experience is friendly, not frustrating? A contactless check-in can help keep footfall moving and protect staff and visitors.

The "new normal" brings new problems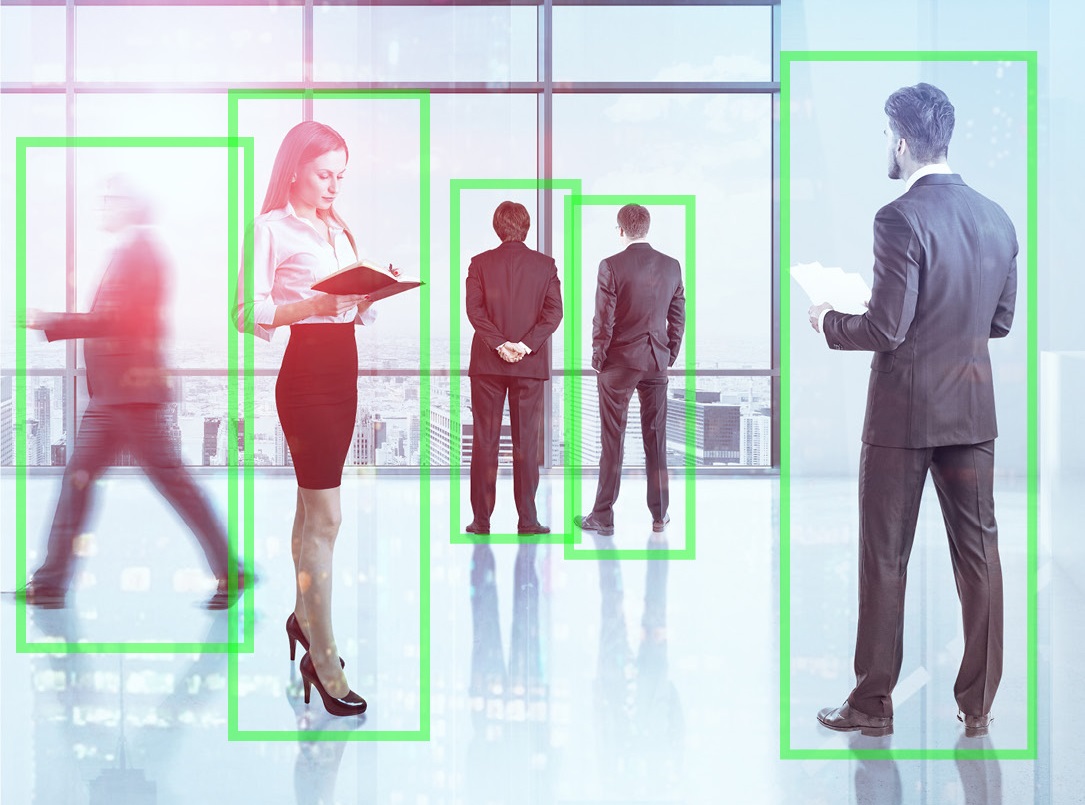 Queues, close-proximity human interactions, common surface touchpoints, footfall build-up… All are potential headaches for any company looking to reopen its doors to visitors.
When planning how to implement new health and safety guidelines, many companies envisage spaced-out queues snaking out of the door, Perspex screens and staff clad in PPE — in effect, a very intimidating and unfriendly welcome at their buildings and offices.
What about busy times, when the number of people present starts to mount up even more?

Automate your assistance
Front-of-house teams will feel under enormous pressure to keep themselves and visitors safe, but there's also the concern that a single COVID case in a building could lead to huge expense if it results in the premises needing to be closed down, and costly and time-consuming procedures such as deep-cleaning need to be repeated. Front-of-house could feel like the front line to facilities teams.
Vpod's Vgreet is a simple solution that can take the pressure off front-of-house teams by streamlining routine tasks, freeing up staff to keep an eye on safety and ensure customer service remains personal.
At the heart of it all is the "contactless check-in", which helps companies keep physical touchpoints down while speeding up footfall.
Contactless is as easy as 1,2,3.

Say hello to Vgreet
Voice commands can be used to kick off many of Vgreet's core functions. Visitors can ask any number of things, from specifics such as "Can I check in?" and "Where is meeting room 10?" to helpful general information like "Where is the nearest station?" and "Can you call me a cab?". The result is that 90 per cent of typical enquiries can be dealt with without the need for a touch screen.

Cut the queue
Checking in is a pretty straightforward process: you say you've arrived, make sure your host is notified, get your picture taken, grab your visitor badge and get directions to where you're going. So why does it always seem to take 10 minutes per person? And at busy times, now that social distancing is in place? Those two-metres-apart queues could soon reach around the block.
OR
Hosts could simply give visitors a QR code when they arrange their meeting. The visitor scans it from their phone on arrival and the whole process above happens in seconds, not minutes — and again, no contact and no touchpoint means no queues.

It's the little things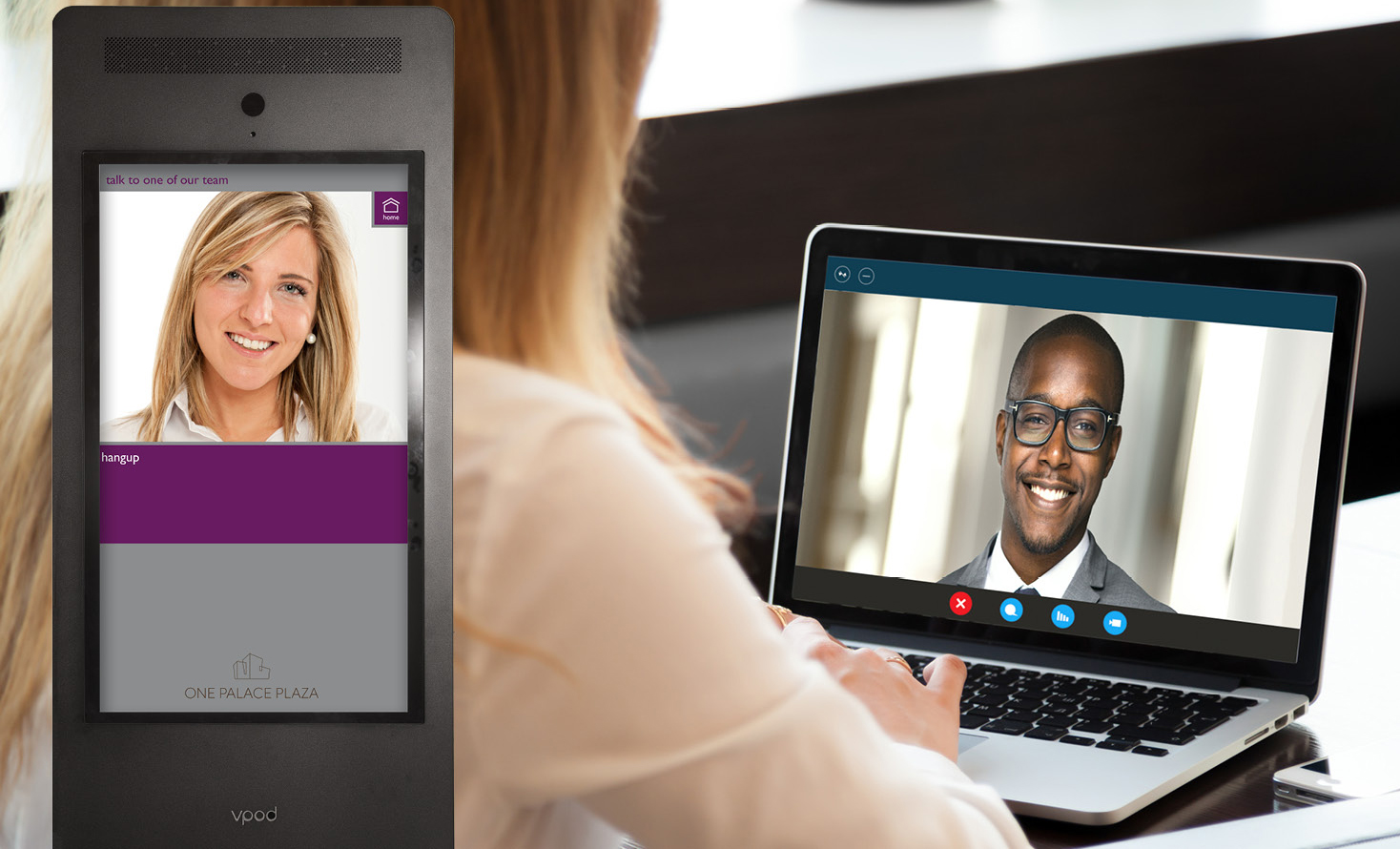 Effective visitor management often means having to juggle a lot of individual tasks and team members often need to wear a lot of different "hats" in their day-to-day, which is why companies are finding huge benefit in assisting their assistants with Vgreet. Everything from scanning body temperature to access management can be taken care of, and with video communications, visitors can still talk to reception teams face-to-face, just without having to be there in person.

A quick win
"We had a lot of enquiries from facilities managers about Vgreet during the pandemic and we continue to do so," says Vpod Solutions MD Sam Farrant. "I think the main reason for all this interest is that it's a simple, easy to implement system that makes life a lot easier for front-of-house teams.
"With everything that's going on, no one wants some huge complicated system that is expensive and unwieldy to implement, because that's a hindrance, not a help. The fact that Vgreet can take away the day-to-day 'stuff' is obviously great — but the fact that it can all be done contactlessly is incredibly important in today's socially distanced environments.
"In difficult and uncertain times businesses are looking for quick-win ways to streamline and automate their routines, so they can concentrate on everything else. And that's exactly what Vgreet does."