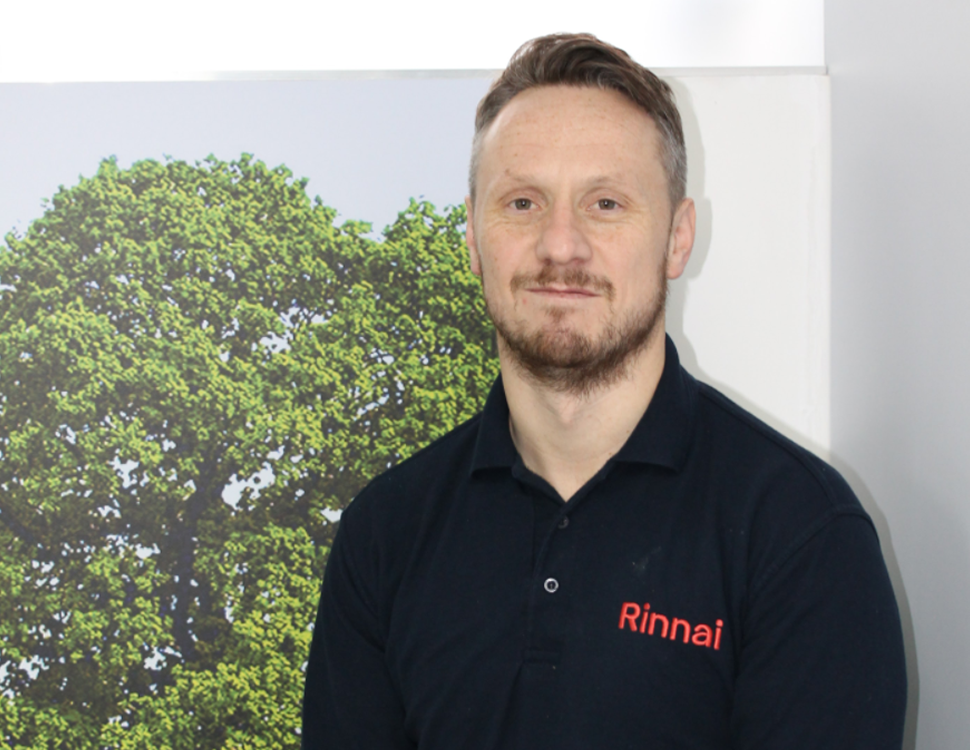 CHRIS GOGGIN OF RINNAI LOOKS AT DEVELOPMENTS IN GERMANY AS THE COUNTRY PLANS AND INVESTS IN HYDROGEN AS ITS MASS FUEL FOR BOTH INDUSTRY AND CONSUMERS
Like many other countries, Germany has also pledged to cut harmful emissions by 2050. In preparation for an up-and-coming energy transition, Germany has manoeuvred itself amongst other EU countries by taking a leading role in becoming hydrogen ready.
Hydrogen is considered by many governments and global corporations to be the fuel of the future. As of January 1st, 2021 Germany passed a new Renewables Energies Sources Act, stipulating that support will be provided for the producing and industrial adoption of green hydrogen; a legislative move recommended in June 2020, when Germany issued its National Hydrogen Strategy. Soon after the German Federal Network Agency produced a further paper on the regulation of hydrogen grids and conducted a further survey on the country's public about what type of grid regulations should be installed.
This significant move towards the introduction of hydrogen into mainstream German society upholds the idea that similar, if not identical change, could soon be directed across all or most countries across mainland Europe and the UK.
The reason for this change can be attributed to the high levels of political and financial influence Germany contributes within the EU. It is Europe's largest economy and ranks as the world's fourth. Germany also houses two of the four largest ports on mainland Europe – Hamburg and Bremen, as well as also holding vital road and rail links with Rotterdam – Europe's largest port, which has also announced its intention to incorporate hydrogen into its energy plans with massive investments of hundreds of millions of euros.
The UK is keeping pace with announcements on plans for hydrogen hubs in the NE and NW of England.
In anticipation of a hydrogen transition, the German government's National Hydrogen Strategy stated seven areas that required attention: the scaling up of hydrogen production; support schemes for businesses affected by the transitional period; scaling up of hydrogen transport capacity; public funding; action plan; hydrogen grids and regulations; and the effect on energy, transport, and infrastructure. Within the German strategy, there are several important issues highlighted which could point the way for the rest of Europe in making hydrogen a source of clean energy.
Installing Electrolysers
The first area the strategy underscores as requiring consideration is the enhancement of green hydrogen production. By 2030 the German government expects hydrogen demand to be around 90–100TWh. To cope with this future demand, by 2030 electrolysers with a capacity of up to 5GW will be installed across the country. This also includes onshore and offshore energy production facilities that will provide fuel for the electrolysers themselves.
The electrolysers are expected to deliver up to 14TWh and a required renewable electricity quantity of up to 20TWh. A further 5 GW will be added by no later than 2040. The German strategy recognizes that over-enthusiastic electricity demand for the aforementioned electrolysers could instead contribute towards increasing releases of contradictory damaging emissions.
As electricity and the process of electrification have been recognized as key in reducing noxious emissions, the German government will consider taxes, levies, and surcharges for the purposes of producing green hydrogen to be waived.
This will only be enforced, however, once the German government clearly defines what green hydrogen is and will only apply to facilities that become operational before 1st January 2030. This commitment is also reliant on EU approval for reasons that relate to state-aid. If approved, Sec. 69b EEG 2021 will be passed, meaning that all electricity generated to produce green hydrogen shall be exempt from additional or fixed financial charges.
The second area identified by the strategy that requires attention is support schemes for industrial users of hydrogen. In the transition period, many businesses will have to replace old machinery with expensive new hydrogen dependant technology. The German government will organize a pilot scheme called: Carbon Contracts for Difference (CfD), which is designed to support the difference in cost left to the end-user throughout the industrial green hydrogen transition.
Public Funding and Outsourcing
The third area of interest the German strategy notes is £7bn of public funding to be made available for the enhancement of the hydrogen technology market.
A final interesting point made in the German strategy is that not all renewable and hydrogen facilities can be built on German soil, raising the possibility of neighboring countries entering a collaborative production and distribution effort. Because of the connected landmass on mainland Europe a chain of cooperation has been identified by the strategy as necessary for hydrogen to become a truly continental fuel source. An idea that is entirely feasible regarding the international need for Net-Zero.
Localized countries are developing their own plans structured around hydrogen which could, in time, be added to a wider pan-European hydrogen network. Belgium hopes to place a blue hydrogen plant on its North Sea coast in the Port of Ostend and France's gas pipeline infrastructure has been passed to carry hydrogen blends from 2030 onwards. Luxembourg has announced its own hydrogen strategy and Belgium has contributed to the subject by releasing a report, sponsored by the Port of Antwerp and the Port of Zeebrugge, stating that a national hydrogen energy transition would be "technically and economically feasible."
Germany maintains considerable political sway and controls an influential economy, has two highly industrious continental ports, as well as rail and road links to the largest port in Europe - Rotterdam. For these reasons, Germany cannot afford any risk or miscalculation when identifying its next fuel source. For this reason, it is fair to say that hydrogen capacity and distribution, as well as domestic and industrial consumption, will increase across Europe and the UK. Not only can the German strategy deliver a smooth transition, but it can also act as a foundational structure for other nations to follow.
FM, Installers, site managers, contractors and all end-users simply call 01928 531870, select technical and if the call is not answered immediately leave a voicemail. Response will be within one hour between 0800 – 22:30 / 7 days a week. This means that there will be a technical response every day of the week.
Visit
www.rinnaiuk.com
and see the website homepage "Help Me Choose" or "Ask Us a Question".