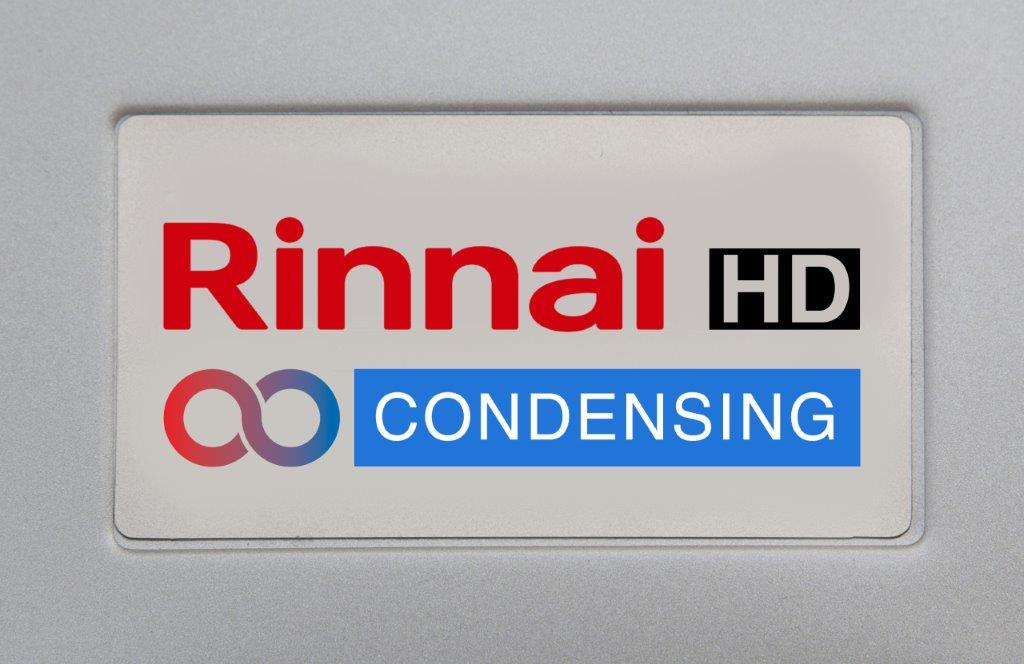 UK South Services has installed a Rinnai N Series Hydrogen 20% blend ready unit at a major pharmaceutical organisation, making possible limitless supplies of temperature accurate, clean hot water delivered on demand.
The site was able to successfully transition from a traditional floor standing boiler that provided hot water to the site's catering complex via a domestic hot water cylinder, whilst also heating the entire building. UK pharmaceutical companies require vast amounts of clean hot water to successfully continue sanitized daily operations.
As a result of overworking the boiler's functionality began to decline. The boiler was solely responsible for the central heating circuit whilst the water content within the cylinder was constantly heated via its electrical immersion.
This not only increased the electricity costs but also resulted in the immersion having to be constantly replaced through over-use whilst also providing the site with an unreliable supply of hot water.
Now a Rinnai Sensei continuous flow hot water unit has been installed, water delivery has been improved and operational costs have been reduced. By installing an external wall-hung water heater unit, this allowed for more internal space as the plant location was restricted in size. The use of the Rinnai N Series has proven to decrease onsite carbon, and both capital and operational expenditure.
UK South Services Commercial Manager Shaun Sylvester said of the installation: "This site had a floor standing boiler that was not only providing central heating, but also heating the contents of a domestic hot water cylinder to provide hot water to the large kitchen area and staff restaurant. The boiler was not coping well enough to do both efficiently and it kept tripping out."
Mr. Sylvester continued: "As a result of this the site decided instead to heat the cylinder content directly from its immersion, however this was not really a suitable solution, as not only was this consuming a lot of electricity, but they were also going through immersions regularly.
"We also took into account the fact that the hot water pressure has always been low and they recently had a leak from the header tank. So, we presented the idea of eradicating the existing open-vented setup and installing a direct fired water heater with a separate buffer vessel from Rinnai.
"The buffer vessel was added to cater for hot water usage in high-demand periods and changing the system to an unvented setup also gave them the desired hot water pressure and allowed removal of the old header tank."
UK South Services is a highly respected, professional, business of fully qualified industrial Gas Safe and heating engineers based in SE England. All qualifications and industry approval merits can be located at their website alongside available services and free quotes at: https://www.uksouthservice.com.
The UK pharmaceutical sector is a high performing contributor to the UK economy with UK pharmaceutical companies generating £21 bn of total market value. Between the years 2018 – 2023 that value is estimated to rise up to £25 bn, a growth of 3.6%.
The Rinnai Sensei N Series models are the: N1600i, N1600e, N1300i, N1300e. 48-58 kW units are capable of receiving hydrogen blends. Each unit is designed to be durable and maintain a healthy product lifecycle.
Rinnai Sensei N Series models are easily installed and serviced. For more information visit Rinnai's website on: www.rinnaiuk.com and the "Help Me Choose" webpage that offers more information to customers who require further detail.
Rinnai is a world leading manufacturer of water heaters designing and produces over 2 million units per year. Rinnai units are UKCA certified, A-rated water efficient, accessed through multiple fuel options and available for purchase 24/7, 365 days a year. Any unit can be delivered to any UK site within 24 hours.
The Rinnai N Series is hydrogen-blends ready NOW and can use BioLPG capable of delivering NetZero carbon emissions. Rinnai offers comprehensive training courses and technical support in all aspects of the water heating industry. More information can be found on Rinnai's website and its "Help Me Choose" webpage.
For more information on the RINNAI product range visit