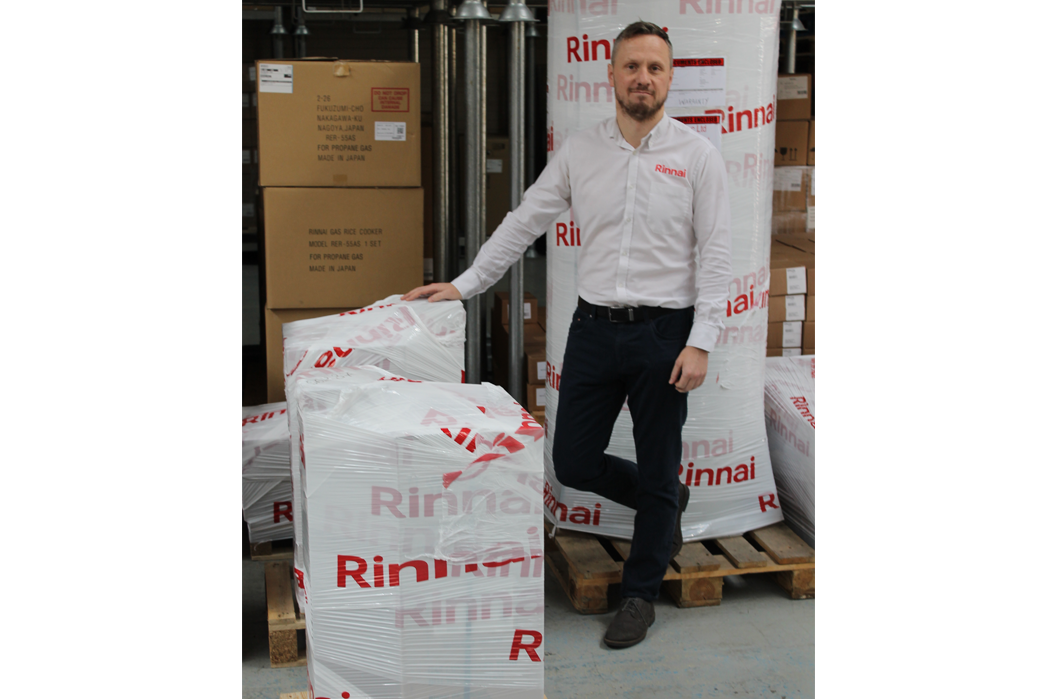 Chris Goggin of Rinnai explores Japan's future energy ambitions to introduce blue hydrogen as its national energy source and how this move could facilitate the fuel being a viable international solution towards decarbonisation.
Japan maintains the world's third largest economy when measured by nominal GDP and provides a vital Western link in the Pacific region. In comparison to far larger neighbouring countries, it is clear through evaluation of economic success that Japan has made a large number of correct and successive decisions in a vast number of separate areas. It is worth paying attention to how Japan is dealing with national decarbonisation.
Japan is a country economically based almost solely on its manufacturing prowess and its ability to sell its products in almost all nations around the globe. It has very few natural resources as it is a mountainous set of islands and appears to have the unenviable geographic position of being very near or sitting directly on top of a tectonic plate, the cause of many earthquakes, typhoons and tsunamis.
Modern life is more convenient due to Japanese technological innovation and in order for its high quality of product to remain consistent, manufacturing must have a sustainable, affordable and secure source of clean energy. Without this the future could be uncertain.
Japan's government has identified hydrogen as its preferred choice of future national energy provision. Japan will utilize blue hydrogen with the overall ambition of becoming the world's first major hydrogen-based economy.
Japan is Pioneering Blue Hydrogen
Japan is pioneering blue hydrogen as a solution to a national reliance on coal. After the 2011 Fukushima incident a majority of Japanese nuclear power stations remain closed as citizens are reluctant to resume consuming nuclear energy, which up until 2011 was a major contributor towards national fuel options. Currently, 87% of Japan's power is met through coal imports, a statistic the Japanese government is, understandably, keen to reduce sharply and quickly.
Initially Japan's reliance on coal seemed to not only remain but gather greater interest. As part of Japan's COP26 commitments the nation has stated its intention to become carbon neutral by 2050. By 2030 Japan hopes to reduce its emissions by 46%.
A solution is to adapt all old coal-powered gas stations into blue hydrogen hubs capable of representing a significant percentage of the overall domestic energy mix. Japan has set a national target of consuming 3 megatons of hydrogen per year by 2030, a figure that rises to an ambitious 20 megatons per year by 2050. That would be around 20% of Japan's energy options. Areas where hydrogen will provide power consist of transport, domestic heating and multiple industrial sectors.
One notable setback in Japan's transition plan to hydrogen is the lack of cost competition when compared to natural gas. At the time of writing the Japanese government have strategized a plan to cut the global price of hydrogen, reducing its cost to $3 per kg by 2030 and $2 per kg by 2050. Eventually, Japan aims to make clean hydrogen cost-competitive with natural gas.
Identifying current decarbonizing fuel is more problematic: unless an individual occupies an off-grid residence and can therefore use BioLPG or reside in a property suitable for a heat pump, available options dwindle to natural gas and fossil fuels.
Japan's move to continue, for the moment, importing coal has been met with international criticism. Focused pragmatism should not be translated as ignorance motivated through financial concerns. It is simply not viable for national economies to immediately cease consuming fossil fuels.
Doing so would cause economic global catastrophe amounting to self-sabotage. Aware of this, the Japanese government are thus keen to adapt to hydrogen where infrastructure and centres of containment and distribution already exist or can be easily transitioned
How Do Countries Decarbonize Now Rather Than 20 – 30 Years into the Future?
Japan, alongside all other countries demands immediate decarbonisation: but how do countries decarbonize now rather than 20 – 30 years into the future? A decarbonizing bridge, as of yet, has not been scientifically identified. Owing to this fact all countries possess no other option but to use what energy is available.
Japan is working hard to discernibly reduce emissions whilst attempting to ensure economic efficiency. Current tools are limited and future ambitions require time to enable the correct global conditions for hydrogen usage to become economically viable and successful. Japan is confident this will happen and is prepared to heavily invest in hydrogen.
In May last year (2021) 370 billion yen ($3.4 billion) was allocated to two further hydrogen projects. Funding will be siphoned from Japan's 2 trillion-yen Green Innovation Fund.
300 billion Yen will be used to facilitate a large-scale supply chain of hydrogen and the promotion of cleaner fuels. 70 billion Yen will be used to further develop a large-scale cost-efficient green hydrogen production system. These are just two of 18 additional Japanese projects that focus on greener fuels.
Japan is navigating its way towards decarbonisation and is committed in its approval of hydrogen. For hydrogen to become a staple part of global energy some time and patience is required.
Japan is a country that excels in studious innovation. Considering the high number of countries which have declared their ambition to become a world leader in hydrogen do not be surprised if Japan manages to realize this goal. If hydrogen has been identified as a future supply of energy it has been done so after consideration and careful thought.
Rinnai is a world leading manufacturer of water heaters designing and producing over 2 million units a year. The systems operate in each of the 5 continents and have gained an established reputation for high performance, robust cost efficiency and extended working lives. Their hot water products offer a limitless supply of instantaneous temperature controlled hot water that simultaneously perform as a disinfectant on all known bacteria.
Rinnai units are UKCA certified, A-rated water efficiency, accessed through multiple fuel options and are available for purchase 24/7, 365 days a year. Any unit can be delivered to any UK site within 24 hours.
Rinnai are climate conscious and committed to decarbonisation. To demonstrate Rinnai's attitude towards global environmental issues the "Rinnai N series" is hydrogen ready NOW and can use BioLPG capable of delivering NetZero carbon emissions.
Rinnai offer comprehensive training courses and technical support in all aspects of the water heating industry. More information can be found on Rinnai's website and its "Help Me Choose" webpage.