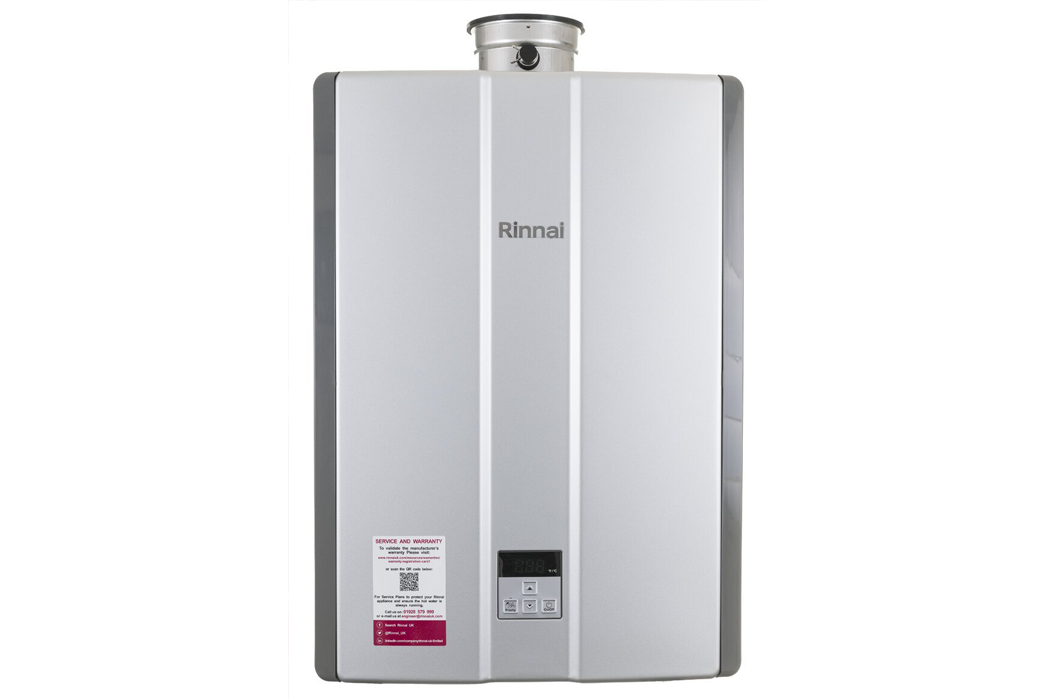 Rinnai has released its latest CPD, 'Carbon and Economic Benefits of Zero Storage in Hot Water Systems' with all details on www.rinnaiuk.com. Rinnai's latest CPD demonstrates carbon and cost savings achieved through investing in hydrogen blend ready and BioLPG ready continuous flow hot water heaters.
Recent media attention has been directed towards the issue of rising energy and living costs. Rinnai is continuously working to produce completely reliable products that benefit the customer in terms of performance, finance, and convenience.
Rinnai's instantaneous hot water systems have been rigorously analysed and found to offer significant savings in five key areas, when compared to traditional storage systems:
Operational costs;
Capital cost;
Carbon footprint;
Space and weight.
Approximate savings achieved by replacing a traditional storage-based system with a commercial Rinnai continuous flow hot water system amount to:
15-20% of the running cost,
30% of the upfront cost,
15-20% in carbon footprint,
60% in space,
80% in weight.
These cost and carbon savings calculations can be measured in a formula divided into 3 main steps that produce reliable and accountable results.
The first step collects and processes data from previous real-life projects. This data is used to understand more about peak loading conditions and usage patterns. The second step sizes the system according to the loading. The third step is used to calculate the CAPEX, OPEX, Carbon Emissions, Efficiency, Energy, Performance, Plant Space, and weight.
Rinnai is a registered provider of CPD courses with both CPD UK and CIBSE. All courses are designed to facilitate a better technical understanding of low carbon heating, hot water delivery systems. Rinnai's CPD courses are simply found by keying in "training" into the Rinnai website search area, located at the top left side of the opening webpage. All CPD's are free to all.
Rinnai CPD's will increase knowledge, skill and expertise as well as providing an insight into the current energy market and how continuous flow technologies actively assist in customer cost and carbon reductions.
Rinnai is a world leading manufacturer of hot water heaters and produces over 2 million units a year. The company operates on each of the 5 continents and the brand has gained an established reputation for high performance, robust cost efficiency and extended working lives.
Rinnai's commercial and domestic hot water products offer a limitless supply of instantaneous temperature controlled hot water at temperatures over 60 degrees C which performs as a disinfectant on all known bacteria. All new Rinnai units are designed to align with present and future energy sources and accept either natural gas or hydrogen gas blends. Rinnai units are also suited for off-grid customers who require LPG, BioLPG and rDME.
Rinnai units are UKCA certified, A-rated water efficiency, accessed through multiple fuel options and are available for purchase 24/7, 365 days a year. Any unit can be delivered to any UK site within 24 hours. System design services are available if needed and cost comparison services are accessible to all customers who require further cost detail.
Rinnai is committed to decarbonisation. Rinnai's water heating products are all hydrogen-blends ready NOW and can use BioLPG capable of delivering NetZero carbon emissions. Rinnai offer comprehensive training courses and technical support in all aspects of the water heating industry. More information can be found on Rinnai's website and its "Help Me Choose" webpage.
For more information on the RINNAI product range visit