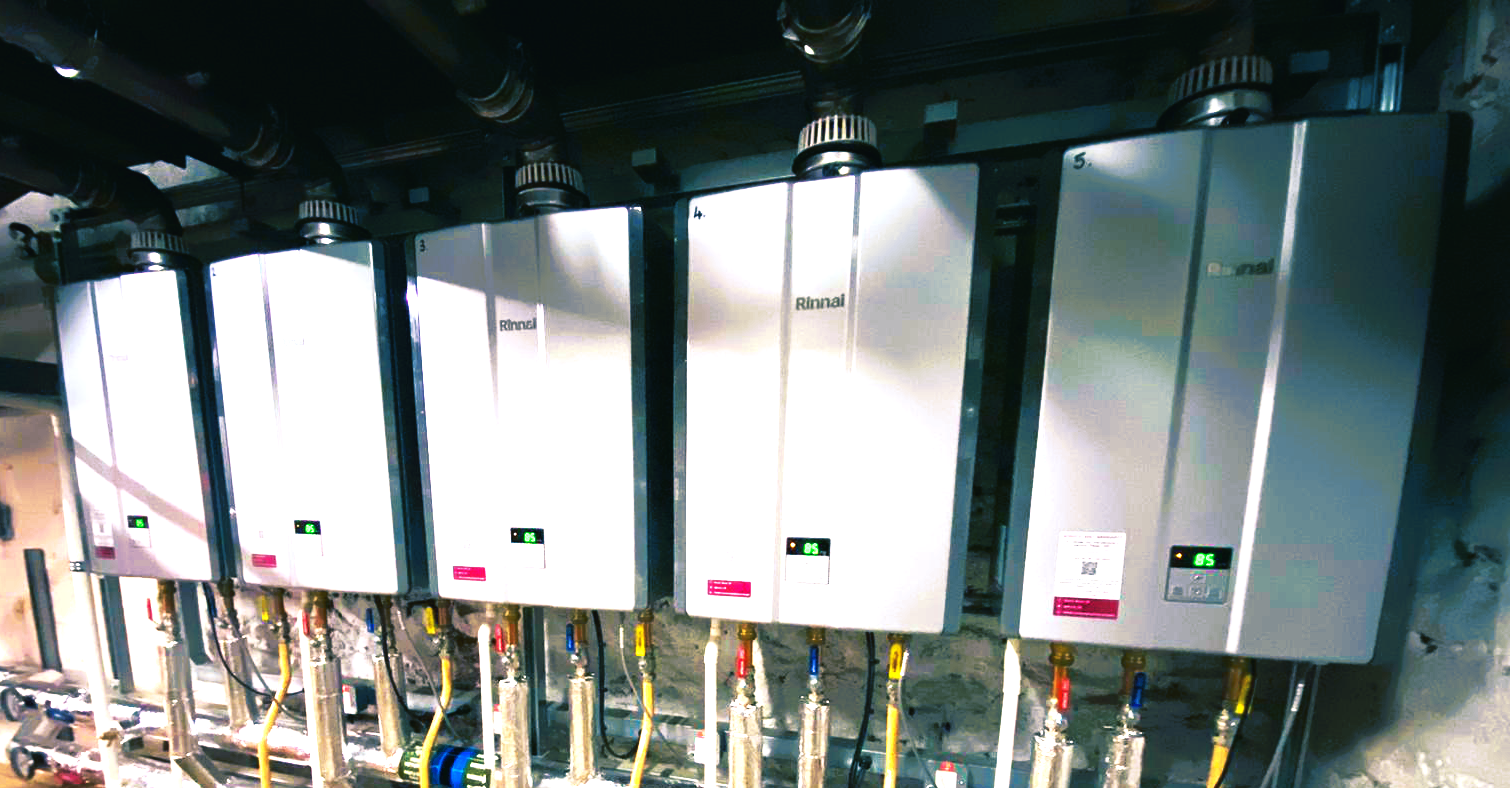 Chris Goggin explores current global energy matters embellished by the Ukraine crisis. If a prolonged insurgency materializes during the up and coming years, what will this mean for global energy provision and costs?
Russian military aggression is fully deployed and operational throughout Ukrainian cities. Running parallel alongside the on-going Ukrainian crises are issues regarding European energy security, rising fuel costs and the prospect of wider war. Rinnai will attempt to offer exposition to the overtly convoluted geopolitics of the current conditions of the energy industry and the effect to the UK customer of domestic fuel.
Global Energy Costs Are Currently Experiencing Fluctuations
Global energy costs are currently experiencing fluctuations as Europe's main supplier of gas is Russia. Heavy financial sanctions imposed on the Russian economy mean that European gas supplies have begun to be limited by Russia in response and could be possibly cut indefinitely or entirely.
European reliance on Russian gas is well documented, it is estimated that up to, or more than 40% of EU gas imports are provided by Russia. Germany, the Netherlands and Italy in particular are dependent on Russian gas supplies whilst countries like Poland are attempting to wean themselves from Russian natural gas.
Russian gas is seen as a major obstacle towards future European security, exemplified by the newly constructed and completed Nord Stream 2 gas pipeline that lies between Russia and Germany. Poland and Ukraine both voiced repeated concerns that the Nord Stream 2 pipeline threatened the security of central Europe.
Russian energy market manoeuvring means that NATO opposition economies are reliant on energy imports from Russia which therefore limits the severity of a collective response; it could be argued that a major part of Europe's economic capacity is powered by Moscow approved fuel importation. All EU member states realise this arrangement must end to ensure future energy security.
2050 NetZero Ambitions May Have to be Recalibrated
Germany has suspended any action of the Nord Stream 2 pipeline underneath the Baltic Sea and Europe is introducing plans to cut Russian gas imports by two thirds in a year. This will be done through increased LNG imports and continued use of coal – 2050 NetZero ambitions may have to be recalibrated.
The Nord Stream 2 was designed to carry natural gas to Germany, doubling its imports from Russia and crucially cutting out the Ukrainian 'middleman'. Ukraine stood to lose £2.2 billion a year in transit fees. Gazprom, the Kremlin backed Russian energy company, instead, would profit.
Under the terms of a recent deal made between the US and Germany, it has been decided that $50 million of green energy credits and a full refund of lost transit fees will be provided to the Ukraine government through to 2024 by way of compensation.
In essence the Nord Stream 2 pipeline consisted of two functions: primarily to expunge revenue from the Ukrainian economy, weakening the state's ability to function and defend itself from attack; secondly, to also maintain a strong hold of influence on the largest EU economy - Germany.
US disapproval of the Nord Stream 2 gas pipeline was strong and several sanctions were placed on playing parties. Well placed US paranoia focused on Russian attempts to covert energy exports into future political leverage. US assumptions have been proved accurate.
How is Germany now going to continue providing national energy? As the main player in EU politics Germany has to function efficiently for continued EU economic success. Neither the Netherlands nor Germany is keen on further sanctioning Russia's international oil exports citing worries over energy shortages. The UK and USA governments, alternatively, have sanctioned Russian global oil exports taking direct aim at Moscow's financial ability to continue manufacturing armaments.
For now it is believed that Russia will continue to export large amounts of gas to Germany and other EU countries like Italy; although future disruptions to European gas delivery is expected due to military conflict.
If long-term German gas supply is compromised Europe could turn to Africa in the hope of replacing a secure supply of gas. Tanzania is attempting to place itself at the forefront of this discussion, saying that a lack of infrastructure is the only real obstacle. Tanzania believes that if pipework can be laid between Europe and East Africa a working relationship is entirely feasible.
Poland, Denmark and Norway Are Working Together in Constructing a New Gas Infrastructure Route
Other regions are working to relieve themselves from Russian gas reliance. Poland, Denmark and Norway are working together in constructing a new gas infrastructure route. A 215 million euro EU funded "Baltic Pipe" is being laid between Norway and Poland via Denmark which is soon to be in operational use.
This cross-country gas pipeline will facilitate Danish gas supplies as well as providing the Polish government with a secure source of energy that has not travelled from Russia. This arrangement ensures elevated levels of Norwegian gas exports that will benefit Norway's national purse.
Russia could counter any further EU imposed financial restrictions with retaliatory measures of their own. Gas flow is already reduced and financial tariffs have already been extended to customers across the globe. UK petrol and diesel are reportedly at record levels of cost whilst US prices are at 8 year highs.
OPEC member states can increase production of oil to supplement global loss. However, as Russia is a prominent member of OPEC, all other parties are remaining neutral meaning that oil production will remain at current levels further reinforcing a discernible rise in customer cost.
Will financial sanctions placed by the UK and US governments affect Russia's long term financial ability in the global energy market? Any Russian loss on European gas exports could be filled by China - who has recently agreed with Russia to take on additional gas imports that amount to a quarter of what is already exported. The deal between the countries is said to be worth $117.5 billion and will last for 30 years.
Continued military action in Ukraine will increase all wholesale costs on all global energy products and other purchasable items. Financial forecasts say problems will become more evident the longer this crisis continues. Russia has announced it will cut Europe's gas supply if more damaging financial restrictions are imposed on its energy industry.
Military conflict in Ukraine has already restructured the international energy market with new avenues of potential distribution becoming apparent across the globe. European nations that require gas could look towards Africa, whilst Russia and China strengthen ties. It should be mentioned that although Russian and Chinese links appear strong their relationship could be affected by rapid military escalation.
Unified global decarbonisation plans will not be as smooth in an international context, but could be accelerated by EU nations that are keen to avoid future Russian energy supplies. Advancing alternative fuel sources such as hydrogen and renewables has already been mentioned as a long term goal in reducing emissions and Russian energy imports. In the short term the EU and UK could resort to coal, a move that will limit ecological targets.
Coal appears to be a likely source of consistent power despite its unfashionable reputation. UK parliament is reviewing the feasibility of new and temporary measures that will allow for coal mining to begin. Issues regarding "national security" and "geopolitical considerations" will heavily influence the final decision. Other short-term domestic power facilitation may include an increase in North Sea natural gas.
Future UK Energy Policy Could Potentially be Dominated by Hydrogen
Future UK energy policy could potentially be dominated by hydrogen. UK investors could and perhaps should be provided with governmental confidence and economic stimulus towards British hydrocarbons – a key ingredient in the production of hydrogen. Incorporating plans that necessitate the advancement of hydrogen will benefit the UK in the long-term, as hydrogen appears to be the global fuel of the future.
Conflict in Ukraine has further complicated energy industry geopolitics. All economies that are involved have to now locate alternative measures in national fuel options. UK customers of gas should be aware that a positive conclusion regarding energy bills are also reliant on an escalation or reduction of military action in Ukraine. The current position of European energy security, supply and cost is uncertain. And this could continue for some time.
Rinnai is a world leading manufacturer of water heaters who design and produce over 2 million units a year. Our systems operate in each of the 5 continents and have gained an established reputation for high performance, robust cost efficiency and extended working lives.
Rinnai hot water products offer a limitless supply of instantaneous temperature controlled hot water that simultaneously performs as a disinfectant on all known bacteria.
Rinnai units are UKCA certified, A-rated water efficiency, accessed through multiple fuel options and are available for purchase 24/7, 365 days a year. Any unit can be delivered to any UK site within 24 hours.
Rinnai are climate conscious and committed to decarbonisation. To demonstrate Rinnai's attitude towards global environmental issues the "Rinnai N series" is hydrogen ready NOW and can use BioLPG capable of delivering NetZero carbon emissions.
Rinnai offer comprehensive training courses and technical support in all aspects of the water heating industry. More information can be found on Rinnai's website and its "Help Me Choose" webpage.
For more information on the RINNAI product range visit