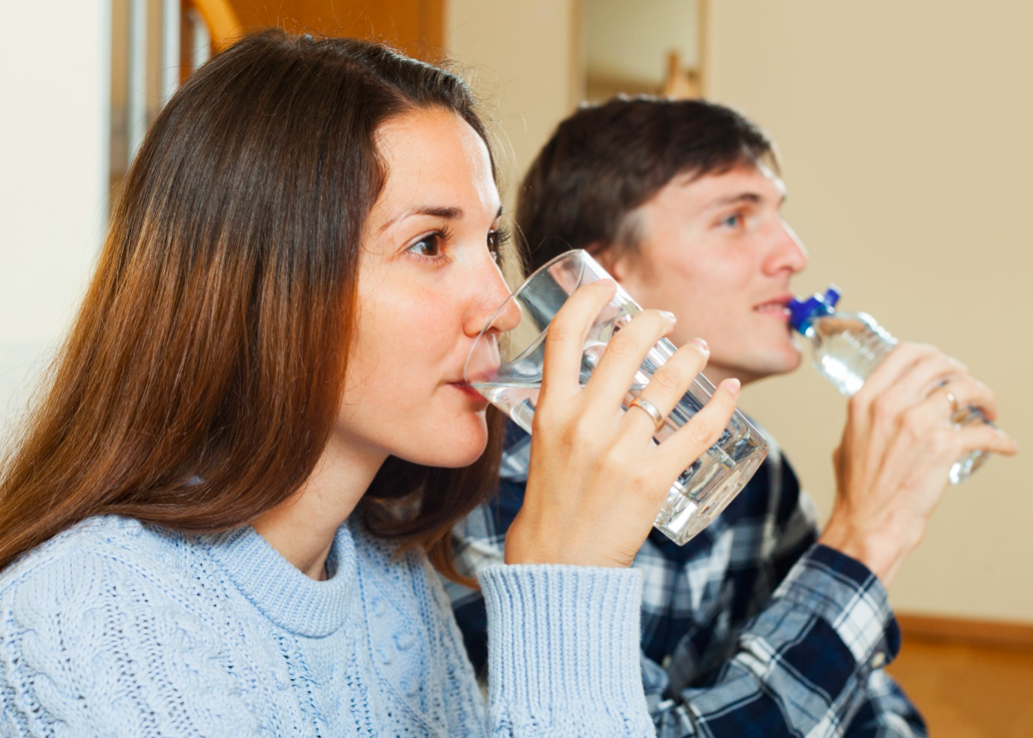 There is strong evidence from numerous studies about the advantages of nudging school children and students to hydrate. The benefit of drinking more of that healthiest of calorie-free drinks, water, are clear. Several pieces of scientific research have indicated a correlation between performance and hydration. Of course, the benefits of good hydration are also true for staff including teaching faculty members. Being well hydrated helps physical and cognitive performance, helps prevent headaches, and helps avoid a host of minor and major health ailments.
It seems that schools, colleges, and universities are well aware of the benefits. The Water Dispenser & Hydration Association (the WHA) estimates that over 80% of schools, colleges and universities use water dispensers on their premises. Choosing the right options isn't always easy, however. Buying cheaply is tempting for cash-strapped managers but cutting costs doesn't always equate to good value. The WHA is the membership trade body that oversees and audits standards for those supplying and installing water dispensers and, all importantly, mandates the requirements for sanitising machines to ensure strict hygiene and safely standards are met.
Chris Hobbs, Sales Director at BWT UK – a member of the WHA - says: "Often, because understandably FMs, estates managers and business managers want to keep costs down, they are tempted to opt for less robust machines than are needed. This can quickly lead to problems. Also, dispensers used in educational establishments need to have dispensing area on the machines that can cope with multiple different bottle sizes, enabling users to refill reusable containers some of which may take a litre or more of water. The machines that suit an office often aren't appropriate for an educational establishment. Taking advice from professionals can save money and help avoid costly mistakes."
Matt Stimpson, Director at Thirsty Work, also a WHA member company, agrees. He says: "Procurement managers seek value above all. That means choosing the right machines for the job. Many academies, schools, and universities have multiple machines placed in corridors, dining areas and cafeterias, sports halls, common rooms, and staff rooms. It's important to look for high-capacity machines that have a dispensing area to cope with refilling bottles of varying sizes and an ability to refill them quickly."

Adequately Providing for Rental Opportunities

It's not just the need to hydrate students and staff that is a consideration. For many institutions, income derives from renting out facilities to outside users. "An important income stream for many of our large clients is the rental of facilities for conferences, meetings, and sports events. Many premises are in frequent use in the evenings and weekends, for example, as well as during holidays. Provision of good water facilities is necessary as part of the customer experience," says Matt Stimpson. "For example, as more academy schools find funding to create sophisticated 4G and 5G (synthetic) pitches, they are able to take bookings for months ahead, 7 days a week. Customers expect good facilities so that every member of, say, a rugby team can hydrate before, during, and after matches. In these instances, top-quality, high-performance dispensers are a necessity and of course the users of the school benefit too."
Water dispensers provide not just cool water but hot beverages, too. Staff areas need boilers to provide many hot drinks, and quickly. Breaks are short and teachers rush into their staff rooms together, typically. It's not just a question of speed but of sustainability too. Matt Stimpson explains: "If you boil a kettle more than 3-4 times a day and have around 8 staff or more, you will be better off, in terms of energy, with a boiler. Volume, capacity, and speed are of the essence and if you add the need to reduce energy costs, a WHA-supplied boiler makes good business sense."
Most schools and higher education establishments use mains fed dispensers. However, there is a role for other hydration systems, according to Chris Hobbs. "Some schools, especially those with older pipework or lack of access to a suitable mains water supply opt for easy-to-locate bottled water coolers," he says. "Others have outdoor water dispensers, usually traditional style drinking fountains or wall-mounted outdoor fountains, but these are becoming less popular."
Commenting on other types of machines that may be needed, Matt Stimpson says: "For larger clients, in addition to permanent plumbed in dispensers, we are often called up to provide temporary bottled water coolers for events or for graduation ceremonies. We can provide that flexible service for our customers safely and hygienically."

Disposable Cups Give Way to Refillable Bottles
Some universities and private schools encourage further encourage refillable bottles by providing these to freshers. Many universities have sustainability ambitions to reduce the quantities of single-use plastics on site but, according to one industry source, sometimes there is a lack of cohesion between the ambition and the reality. One example is a university cafeteria that has a water dispenser right next to the chiller units selling single-use small pack water. Catering companies often operate these sections of the premises, and the sustainability message can be lost in the scramble to make profits unless this is specified in their contracts. WHA members have noted however that the really strong cries for improved sustainability come from the students and pupils themselves and so the hope is that their voices will be heard, and their eco-conscious preferences will make a difference as they opt to refill and reuse and to shun single-use plastics.
Thirsty Work is helping this process. "We are moving away from single-use plastic cups and now selling paper cups," says Matt Stimpson. "In six months, we aim to be offering only sustainable cups for those who need them."
Apart from the purchase of equipment, service level agreements are a key motivating force for purchase from one supplier as against another. Chris Hobbs says: "The WHA sets standards due to its auditing and training requirements. This is an important factor in differentiating BWT UK and other members, from non-members who may not work to the same standards. WHA members are trained in hygiene and sanitisation to ensure good practice at all time. Many customers operate via a framework and we find that WHA membership is increasingly a tender requirement set by those framework providers who rely on the high standards the Association sets. We welcome that."
Phillipa Atkinson-Clow, general manager of the WHA, agrees that standards are a key factor in health and safety. She says: "We have mandatory auditing and training so that best practice guidelines and high standards come as a requirement. Our members offer a quality of service with products that people can trust. This applies not just to the choice of machines but to installation and maintenance."
By using a WHA member, procurement managers can be sure of hygienic and safe provision of water. "No-one notices water, until things go wrong," Phillipa Atkinson-Clow adds. "We want them not to notice. That means all is working well and safely."
Where next for hydration in the education sector? The discussion about sugary drinks is already well advanced, encouraging water consumption as the best choice. Healthy options start with WHA members.

Learn more about the WHA on their partner page. To find a WHA member visit https://twha.co.uk/find-a-member/